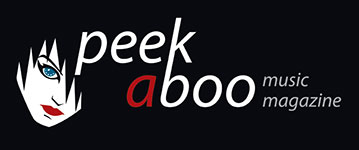 like this movie review
---
MATTHEW WARCHUS
Pride
Movie
Comedy
•
Drama
•
Gay
•
Political
[90/100]

LumiŤre
23/01/2015, William LI√ČNARD
---
During the Gay Parade of 1985 in London, a large delegation of mineworkers from South Wales walkes in the first rows with its standards and pennants. They have come to the capital to support gays and lesbians in their struggle for equal rights. Their presence is surprising and not at all obvious, because in Wales they had enough themes to fight for in the past year, and they probably never had seen a gay man or a lesbian girl in their village, let alone offered one of them a bed for the night or a beer at the local pub. But eventually they would, because one day they got a phone call from London and were promised financial support for their husbands and sons on strike. The callers were the boys and girls of LGSM, Lesbians & Gays Support the Miners.
The story begins in a bookstore in London, where the dark-haired Mike notices that for once there is no policeman at the door. That's because they can terrorize another minority, he says to his friends, the miners in the mining area get their attention now. We need to support them effectively because they are a discriminated minority, just like us! The response is lukewarm. Many young men and women come from provincial towns, where their orientation was not accepted and where they were regularly abused or even attacked. Six of them finally decide to organize a fundraiser at the Gay Parade in 1984, but at the national secretariat of the union of miners, someone puts down the phone every time the words gay or lesbian are used, and so they decide to select a Welsh miner village from the phonebook and to go there to hand over their financial donation. Shortly thereafter, they are invited by the local support committee, because that is what they do in Wales out of courtesy for all organizations to provide moral and financial support. With a dilapidated van, five young gay men and a lesbian drive to Wales, but even Mike is not comfortable with the situation as the miners are not known for their openness and unprejudiced mind...
Pride is a story from the reign of the British Prime Minister Maragaret Thatcher. She decided in 1984 to close unprofitable coal mines in Britain, which provoked strong resistance. The miners went on strike, but because the bank accounts of the National Union of Workers - the union of miners - were blocked by the government, it was impossible to support the strikers and their families. They had to rely on the good will of the British people. Eventually LGSM collected more than 20,000 pounds, partly from the Pits and Perverts benefit concert at the Electric Ballroom in Camden Town on December 10, 1984, with the participation of Bronski Beat.
It is surprising that it took so long for this golden topic to be picked up, but in the hands of director Matthew Wachus the solidarity of the miners in a small village in South Wales and a handful of young gay men and lesbians in the heart of London, is an irresistible and heart warming feel-good movie, in which militancy and solidarity in an almost perfect way are combined with emotion and humour. In addition, the Director may appeal to a great cast to achieve his goal. You see familiar faces like Imelda Staunton (Harry Potter and the Deathly Hallows, Vera Drake) and Dominic West (The Hour, Centurion) alongside lesser gods such as Joseph Gilgun (Misfits) and Bill Nighy (Enduring Love, Total Recall), but also the total unknown American actor Ben Schnetzer as Mike, and the Londoner George MacKay as Joe (Defiance), who make an excellent impression.
As an entertaining and funny feel-good movie with a more than superficial depth, with endearing and compelling characters in a true story at a somewhat shadowy and brutal political background, Pride is a touching and endearing romcom that has earned its place in our top 5 2014.
William LI√ČNARD
23/01/2015
---
In de Gay Parade van 1985 in Londen, loopt een ruime delegatie van mijnwerkers uit Zuid-Wales met z'n standaards en wimpels aan de kop van de optocht om steun te betuigen aan de homo's en lesbiennes in hun strijd voor gelijke rechten. Dat is opvallend en helemaal niet evident, want in Wales hadden ze het voorbije jaar heel andere thema's om voor te vechten en bovendien hadden ze er negen maanden eerder nog nooit een homo of een lesbienne gezien, laat staan er eentje een bed aangeboden voor de nacht of een biertje in de plaatselijke pub. Maar in die toestand kwam definitief verandering nadat ze in een kleine Welsh dorpje op een keer een telefoontje kregen uit Londen, waar de leden van de kleine, maar militante LGSM – Lesbian & Gays Support the Miners – een geldinzamelactie organiseerden ten voordele van de stakende mijnwerkers in Wales…
Het verhaal begin in een boekhandel in Londen, waar de donkerharige Mike vaststelt dat er voor een keer geen politieman voor de deur staat. Dat komt omdat ze nu een andere minderheid kunnen terroriseren, zegt hij tegen z'n vrienden, de mijnwerkers in de mijnstreek genieteten nu hun aandacht. We moeten ze eigenlijk steunen, want zij zijn nu ook een gediscrimineerde minderheid! Z'n oproep oogst weinig bijval, want nogal wat jonge mannen en vrouwen komen uit provinciestadjes, waar hun geaardheid niet werd geaccepteerd en waar ze regelmatig werden uitgescholden of zelfs aangevallen. Met z'n zessen besluiten ze om een geldinzameling te organiseren tijdens de Gay parade van 1984, maar als op het nationaal secretariaat van de mijnwerkersvakbond de telefoon elke keer wordt dichtgegooid als de woorden gay en lesbian vallen, besluiten ze om zelf een dorp in Wales uit het telefoonboek te selecteren om hun donatie ter plekke te overhandigen. Kort nadien worden ze door het plaatselijke steuncomité uitgenodigd, want dat doet men er uit beleefdheid voor alle organisaties die morele en financiële steun bieden. Met een aftands busje rijden vijf jonge homo's en een bonte lesbienne naar Wales, maar zelfs Mike is er niet gerust in, want de mijnwerkers staan niet meteen bekend als ruimdenkende en onbevooroordeelde mannen…
Pride is een verhaal uit de regeerperiode van de Britse premier Maragaret Thatcher. Zij besloot in 1984 om verlieslatende steenkoolmijnen in Groot-Brittannië te sluiten en stuitte daarbij op heftige weerstand van de mijnwerkers. Die gingen in staking, maar omdat Londen de bankrekeningen van de National Union of Workers – de mijnwerkersvakbond - had laten blokkeren, was het onmogelijk om de stakers en hun gezinnen financieel te helpen. Die waren aangewezen op de goodwill van de Britse bevolking. LGSM zou uiteindelijk meer dan 20.000 pond inzamelen, o.a. met het Pits en Perverts-benefietconcert in de Electric Ballroom in Camden Town op 10 december 1984, waaraan Bronski Beat z'n medewerking verleende.
Het is verrassend dat het zo lang heeft geduurd vooraleer dit gouden onderwerp is opgepikt, maar in de handen van regisseur Matthew Wachus groeit de wederzijdse solidariteit tussen de mijnwerkersgezinnen in een klein dorpje in Zuid-Wales en een handvol jonge homo's en lesbiennes in hartje Londen uit tot een onweerstaanbare en hartverwarmende feelgoodfilm waarin strijdvaardigheid en medemenselijkheid op een zo goed als perfecte manier worden gecombineerd met emotie en humor. Bovendien kan de regisseur een beroep doen op een cast die er helemaal voor gaat. U ziet bekende gezichten zoals Imelda Staunton (Harry Potter and the Deathly Hallows, Vera Drake) en Dominic West (The Hour, Centurion), naast mindere goden zoals Joseph Gilgun (Misfits) en Bill Nighy (Enduring Love, Total Recall), maar ook de bij ons totaal ombekende Amerikaanse acteur Ben Schnetzer als Mike, en de Londenaar George MacKay als Joe (Defiance) maken een uitstekende indruk.
Als onderhoudende en grappige feelgoodfilm met meer dan een oppervlakkige diepgang, met aandoenlijke en boeiende personages in een waar gebeurd verhaal tegen een wat schimmige en hardvochtige politieke achtergrond, is Pride een ontroerende en vertederende romcom die wij alsnog een plaatsje geven in onze top 5 van 2014.
Pride
Director/regisseur: Matthew Warchus
Drama/comedy
England, 2014 – 119 min. – 178:1 – DD 5.1
Language/Taal: English/Engels- French/Frans
Subtitles/Ondertitels: Dutch/Nederlands, French/Frans
Extra: Making-of, True Story, Deleted Scenes
William LI√ČNARD
23/01/2015
---