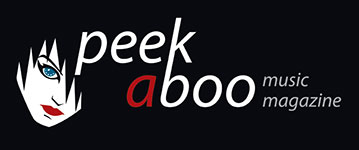 like this cinema review
---
MATTHEW WARCHUS
Pride
Movie
•
Cinema
Comedy
Lumičre
11/11/2014, Didier BECU
---
If you are tired of the traditional gaymovie, then perhaps Pride may be the solution. This British hit is categorized almost everywhere as a feelgood movie, so you know what you can expect. No, The Full Monty is never far away.
The story may seem a bit unreal, but everything really happened. In 1984 Thatcher ruled with an iron fist. The British prime minister refused to make any concessions to striking miners. A group of gays and one lesbian are charmed by the militancy of the workers and decide to set up a fund : the Lesbians and Gays Support the Miners Movement. In a short time the youngsters gather a lot of money. They go to a village in Wales to hand over the proceeds to the strikers. 1984 was also the year in which aids was on the front pages of the newspapers and therefore not everyone was keen on gays. The miners felt that they were ridiculed by their support. Slowly the two movements form one front!
Pride is a delightful film. The former theater director Matthew Warchus uses the typical homo clichés as we know from eg. La Cage Aux Folles, but thanks to the brilliant humor the story works perfectly. The cast includes roaring British names such as Bill Nighy, Dominic West, Paddy Considine, Andrew Scott and Imelda Staunton. Add to that an excellent soundtrack (from Frankie Goes To Hollywood to Bronski Beat) and you have a film to enjoy. The film also did a splendid job at the film festivals : in Cannes Pride received the Queer Palm and in Ghent the Price Of The Audience.
Pride is an amusing comedy that illuminates in a funny way one of the darkest chapters in recent British history.
Didier BECU
11/11/2014
---
Indien je de traditionele holebifilms een beetje beu bent, dan is de Britse Pride misschien de oplossing. Deze kraker wordt bijna overal gecategoriseerd als een feelgoodfilm, dus dan weet je ook waaraan je je mag verwachten. Neen, The Full Monty is nooit ver weg.
Het verhaal lijkt misschien wat ver gezocht, maar alles is echt gebeurd. In 1984 regeerde Thatcher met een ijzeren vuist. De Britse eerste minister weigerde steevast om toegevingen te doen aan de stakende mijnwerkers die zelf ook niet wilden wijken. Een groepje homo's en één lesbienne raken gecharmeerd door de strijdlust van de arbeiders en besluiten om een fonds op te richten : de Lesbians and Gays Support the Miners-beweging. In korte tijd vergaren de jongeren heel wat centen en trekken naar een dorpje in Wales om de opbrengst aan de stakers te overhandigen. 1984 was ook het jaar waarin aids de voorpagina's van de kranten haalde en daardoor was niet iedereen even lief tegenover homo's. Dat waren ook de mijnwerkers niet, die vonden dat zij door hun steun belachelijk werden gemaakt. Langzaam aan vormen de twee bewegingen één front!
Pride is een overheerlijke film. De gewezen theatermaker Matthew Warchus gebruikt wel de typische homoclichés zoals wij die kennen uit bijv. La Cage Aux Folles, maar dankzij de briljante humor werkt deze film perfect. De cast bestaat uit ronkende Britse namen zoals Bill Nighy, Dominic West, Paddy Considine, Andrew Scott en Imelda Staunton. Voeg daar nog een excellente soundtrack aan toe (van Frankie Goes To Hollywood tot Bronski Beat) en je krijgt een twee uur durende filmrit om van te genieten. Dat vond men ook op de filmfestivals: in Cannes kreeg hij de Queer Palm en in Gent ging Pride er met de publieksprijs vandoor.
Pride is een amusante komedie die op een luchtige wijze één van de meest zwarte bladzijden uit de recente Britse geschiedenis belicht.
Didier BECU
11/11/2014
---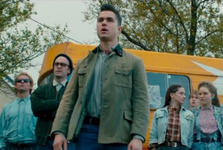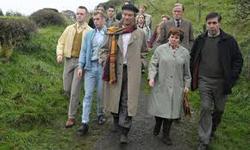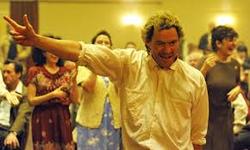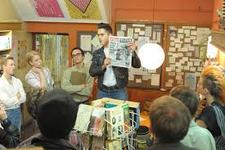 ---