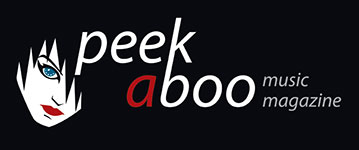 like this documentary review
---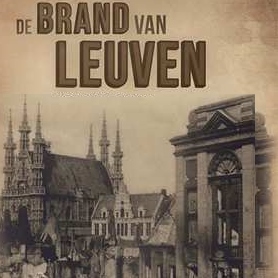 MATTHIAS TERRY, CECILIA VERHEYDEN, JOHAN VAN SCHAEREN
De Brand van Leuven/The Sack of Leuven
Movie
•
Documentary
Documentary
•
Historical
[80/100]

Dalton Distribution
03/10/2014, William LIÉNARD
---
1914. Germany and France are at war. Again. The German army decides to attack France from the north and walks through Belgium. In Liège the Wehrmacht is surprised by a persevering Belgian resistance army, but after a week of heavy fights around the citadel the German army moves on. Brussels and Leuven try to avoid the Liège-scenario en tell their citizens to hand in their weapons and to stop all kinds of provocations against the foreigners. Afterwards the German command will claim that snipers elicited countermeasures. In Leuven public buildings and private dwellings around the train station and the Old Market are systematically plundered and burned down. In less than three weeks some 1000 buildings fall prey to the flames, including the Saint Peter's Church and the University Hall. Hundreds of men are put on trains and taken to a labour camp near Hannover. 200 civilians do not survive the confrontation with German soldiers. A Third of the inhabitants of Leuven (42.000) seeks refuge in Brussels. The Sack of Leuven is world news.
Rudi Vranckx illustrates the historic events with post cards, photographs, press reports, city maps and original footage from foreign news crews during the events in Leuven. He also provides a chronological account of the advance of the German army, the occupation of Leuven and the arson of the University Library with its historic collection of 350.000 books (since the 14th century). The original manuscripts of the Dutch philosopher, theologian en humanist Desiderius Erasmus (Rotterdam, 1469-1536) are lost in the fire. The documentary is a strictly objective report of the incident, but it can not be denied that the destruction of Leuven was a war crime out of boredom, because the city had no real military or strategic importance in the framework of the war activities against France.
The Sack of Leuven is a documentary about the big fire and the destruction of the old Flemish city in the first month of World War I, illustrated with original footage, newspaper articles and postcards. It is interesting en gripping.
William LIÉNARD
03/10/2014
---
Na een moordaanslag in Sarajevo vliegen de Europeanen elkaar in juli 1914 voor de zoveelste keer in het haar. Duitsland en Oostenrijk-Hongarije verklaren Servië de oorlog, de rest van Europa kiest onmiddellijk partij in het conflict en wordt meegesleurd in een vier jaar durende oorlog. Frankrijk kiest de kant van Servië en is Duitslands eerste doelwit. Het eerste Duitse leger besluit om via België Noord-Frankrijk binnen te trekken, maar de Belgische koning geeft daartoe geen toelating. Luik wordt belegerd en zwaar toegetakeld en als de Duitse troepen oprukken in de richting van Leuven, trekt de vorst zich terug in Antwerpen van waaruit hij het verzet organiseert. Brussel en Leuven proberen het Luikse scenario te vermijden en roepen hun burgers op om hun wapens in te leveren en de vijandelijke troepen niet te provoceren, maar in Leuven kan dat niet baten, want opgefokte soldaten van een leger in oorlogsmodus zijn onberekenbaar. Achteraf zal het Duitse opperbevel beweren dat het af te rekenen had met zgn. snipers (wat door een onafhankelijke commissie naderhand is tegengesproken) en dus worden openbare gebouwen en privéwoningen in de buurt van de Oude Markt en het station systematisch gebrandschat.
In minder dan drie weken vallen meer dan 1000 huizen ten prooi aan de vlammen, waaronder de Sint-Pieterskerk (die er alleen nog staat dankzij z'n stevige structuur) en de universiteitshal. Tussen beide gebouwen staat uiteindelijk geen enkel gebouw nog overeind. Het gotische stadhuis wordt gespaard, want daar heeft het Duitse opperbevel z'n intrek genomen. De aankondiging dat de stad zal worden gebombardeerd (wat uiteindelijk niet gebeurt) is niet meer dan een excuus om de overgebleven panden leeg te roven en de inboedel naar Duitsland te sturen. Enkele honderden Leuvense mannen worden bovendien op transport gezet naar een kamp in de buurt van Hannover. Als het stof gaat liggen telt men in Leuven 200 burgerdoden. De rest van de bevolking is grotendeels gevlucht voor het geweld. Een derde van de 42.000 inwoners vindt een tijdelijk onderkomen in Brussel. The Sack of Louvain is wereldnieuws en dat er van de ramp uniek filmmateriaal bewaard is, dat hebben we mede te danken aan buitenlandse journalisten die kort na de feiten in Leuven neerstreken.
Rudi Vranckx vertelt u in de documentaire over de historische gebeurtenissen die de aanleiding vormden tot de wereldbrand en vervolgens ziet u een chronologisch relaas over de opmars van het eerste Duitse leger, de bezetting van Leuven en de brandstichting waaraan de universiteitsbibliotheek met z'n historische collectie van ruim 350.000 titels (sinds de 14de eeuw) jammer genoeg niet ontsnapt en waarbij o.a. de autografen van de Nederlandse filosoof, theoloog en humanist Desiderius Erasmus (Rotterdam, 1469-1536) verloren gaan. Vranckx houdt zich in De Brand van Leuven strikt aan de feiten en de officiële rapporten die nadien over de catastrofe zijn geschreven, maar je kan je als kijker niet van de indruk ontdoen dat de verwoesting van de Leuvense binnenstad een oorlogsmisdaad is die eerder uit verveling dan uit militaire en/of strategisch oogpunt is uitgevoerd. Dat Leuven van strategisch belang was voor de Duitsers (op hun doortocht naar Frankrijk) is een feit, dat de stad daarom moest worden verwoest is dat veel minder en dat de Duitse soldaten in de straten van universiteitsstad zouden zijn bestookt door sluipschutter, bleek achteraf niet meer dan een verzinsel waarmee het Duitse opperbevel de brutale behandeling van de burgers en de plunderingen van de soldaten probeerde te camoufleren.
Over de gebeurtenissen in Leuven is verrassend genoeg heel veel materiaal bewaard gebleven, niet alleen ansichtkaarten (ook toen bestond er al een zekere vorm van ramptoerisme), maar ook beeldmateriaal, dat met de modernste middelen is gerestaureerd. De foto's en ansichtkaarten lijken gisteren te zijn gemaakt en het beeldmateriaal heeft men met CGI bewerkt zodat het lijkt alsof de camera door de ruïnes beweegt. De overgang tussen zwart-wit foto's van de plaats van de ramp toen en de situatie vandaag wordt op een zo goed als perfecte wijze gerealiseerd en zorgt voor meerwaarde, ook al gaat het om een vaak gebruikt procedé in dergelijke documentaires. Voor de rest is gebruik gemaakt van footage over het oprukkende Duitse leger en de gevechten in de buurt van Luik, krantenkoppen en plattegronden om een zo goed mogelijk beeld van de situatie op te hangen.
Uw dienaar is zelf in Leuven geboren en getogen, maar over de Eerste én de Tweede Wereldoorlog in mijn geboortestad wist ik zelf niet meer dan dat de universiteitsbibliotheek twee keer volledig afgebrand is. De Brand Van Leuven kleurt dat beeld bij en dat geldt wellicht voor velen onder u die in of in de buurt van Leuven geboren zijn of die er zijn blijven hangen na hun studies en zich ondertussen Leuvenaar noemen. Hoe het er in Leuven aan toe ging in de eerste maand van W.O.I vertelt u Rudi Vranckx in deze ons door Dalton Distribution én Filmfreak ter beschikking gestelde documentaire.
William LIÉNARD
03/10/2014
---