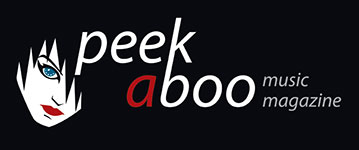 like this article review
---
MAURIZIO MOSCARELLI
Ten Albums That Changed My Life
Article
03/01/2016, Didier BECU
---
If you sold your soul to Kirlian Camera, then automatically you'll cross the path of Maurizio Moscarelli. Apart from being a DJ in Rome for the Backdoor Dancehall (and a Peek-A-Boo writer as well!), Maurizio has his popular Solaris Radio-Show, and he's also the spirit of Kirlian Camera Front Roma Division K-PAX IV. Anyway, we asked Maurizio which records changed his life. And no, there's more than just Kirlian Camera!
1. PINK FLOYD
It is difficult to explain my relationship with Pink Floyd. It is also difficult to choose one particular album. I quote Atom Heart Mother as the first album that I listened to, but there's surely Echoes of the Meddle album as well. Pink Floyd has definitely changed the way how I experience music.
2. KIRLIAN CAMERA
I could say the same things here. Kirlian Camera's was and is brilliant. I don't think any band of the 80s was more important. To mention one album is a complicated matter, but if I stick to my relationship with them, then I'd say Das Schwarze Denkmal and inevitably Solaris The Last Corridor as Solaris IV / A is the intro of my radio show, and it closes with Schmerz.
3. KLAUS SCHULZE – Timewind
The cosmic wind possesses my soul. Electric sheep grazing on a green carpet with cosmic lights on the dark horizon. A masterpiece beyond the orbit of Jupiter.
4. TANGERINE DREAM – Phaedra
This record belongs to the first so-called Virgin Years in which the dark-ambient Alpha Centauri / Zeit / Atem collapses into the light. The plots are expanding, now galaxies are more bright.
5. KRAFTWERK - Radio Activity
The first time I heard this album, it created a sacred mood which still surrounds me. An ice cold robotic sound that is the nut between the cosmic pioneers of the 70s and the new electronics.
6. KILLING JOKE – Killing Joke
From the first song Requiem I realized that something happened: the pace of the synths, the scary voice, the icy dark drums, those sharp guitars. It was a new war dance. A memorable manifesto of post-punk was born, it was a gem.
7. DEATH IN JUNE – But what ends when the symbols shatter?
It was folk? But it was not folk. Exciting, dramatic, sublime... It was Death In june.
8. THE CURE – Pornography
The dull anger of dark wave. One Hundred Years begins as a hallucination, the guitar riffs and the tribal drums are an assault. The memorable Pornography closes The Cure's march of war. Timeless.
9. ULTRAVOX- Vienna
Vienna was the debut of the new Ultravox with Midge Ure. At last they abandoned Foxx's annoying voice. The album is a masterpiece of electronic decadence. Experimental and robotic. An elegant blend of synths, electronic drums, violin and an astral guitar sound. Synthpop, but more than that! The frosty trip that opener Astradyne was, All Stood Still going through tunnels of snow. New Europeans, Passing Strangers, Mr. X and then... Vienna. Unforgettable.
10. ANTHONY ROTHER – Sex With The Machine
In full trance, post-techno, while the machines were asleep at the end of 1997, this album explodes in my hands. Inspired by Kraftwerk and John Carpenter. The opening is disturbing. A robotic voice announces: "You got no work / Because of me / I'm machine / I never sleep." The ten minutes long Describe Reality displaces Kraftwerk on every front. Electro has a new lord of the machines, and the machines never rest. Something to worship, but in fact the entire discography of Anthony Rother.
Didier BECU
03/01/2016
---
Als je ziel aan Kirlian Camera is verknocht, zal je hoogstwaarschijnlijk op een dag wel eens de naam Maurizio Moscarelli zien verschijnen. Niet alleen is hij in Rome dj in de Backdoor Dancehall (en ook een Peek-A-Boo schrijver!), ook zendt hij wekelijks de populaire Solaris Radio-Show uit en is hij de drijvende kracht achter Kirlian Camera Front Roma Division K-PAX IV. In ieder geval vroegen we Maurizio om de platen op te sommen die een impact hebben gehad op zijn leven. En neen, je treft er ook wat anders aan dan Kirlian Camera!
1. PINK FLOYD
Het is moeilijk om mijn liefde voor Pink Floyd in woorden uit te leggen. Het is nog moeilijker om een bepaald album te kiezen. Atom Heart Mother is het eerste album dat ik hoorde, Echoes van Meddle is voor mij minstens even belangrijk. Pink Floyd heeft zeker de manier veranderd waarop ik muziek ervaar.
2. KIRLIAN CAMERA
Wat ik vertelde over Pink Floyd, geldt tevens voor Kirlian Camera. Deze band was en is briljant. Ik denk niet dat één band uit de jaren 80 belangrijker was. Één album noemen is ook hier vrij onmogelijk, maar als ik rekening houd met mijn relatie met hen, dan zou ik zeggen Das Schwarze Denkmal en natuurlijk Solaris The Last Corridor omdat Solaris IV / A de intro van mijn radio show is, en afsluit met Schmerz.
3. KLAUS SCHULZE – Timewind
De kosmische wind neemt mijn ziel over. Elektrische schapen grazen op een groen tapijt met aan de donkere horizon kosmische lichten. Het is een meesterwerk dat voorbij de baan van Jupiter gaat.
4. TANGERINE DREAM – Phaedra
Deze plaat maakt deel uit van wat men de zogenaamde Virgin Years noemt, waarin de donkere ambient van Alpha Centauri / Zeit / Atem zich in het licht stort. De stukken breiden zich uit, de sterrenstelsels worden nu meer helder.
5. KRAFTWERK - Radio Activity
De eerste keer dat ik dit album hoorde, werd er een sacrale sfeer gecreëerd die mij nog steeds omringt. Een ijskoud robotachtig geluid dat de schroef tussen de kosmische pioniers van de jaren 70 en de nieuwe elektronica vormt.

6. KILLING JOKE – Killing Joke
Vanaf het eerste nummer Requiem besefte ik dat er iets gebeurde: het tempo van de synths, de enge stem, de ijskoude en zelfs donkere drums, de scherpe gitaren. Het was een nieuwe war dance. Een onmiskenbaar manifest van postpunk was geboren, een juweeltje.
7. DEATH IN JUNE – But what ends when the symbols shatter?
Het was folk, maar eigenlijk was het geen folk. Opwindend, dramatisch en subliem: het was Death In June.
8. THE CURE – Pornography
De saaie woede van de darkwave. One Hundred Years begint als een hallucinatie, de gitaarriffs en de tribale drums zijn een aanval. Het fantastische Pornography sluit de oorlogsmars van The Cure af. Tijdloos.
9. ULTRAVOX- Vienna
Vienna was het debuut van de nieuwe Ultravox met Midge Ure. Eindelijk waren ze verlost van de vervelende stem van Foxx. De plaat is een meesterwerk dat elektronische decadentie uitstraalt. Experimenteel en robotachtig. Een elegante synthmix, elektronische drums, viool en een astraal gitaargeluid. Synthpop, maar toch meer dan dat! De ijzige tocht van opener Astradyne en met All Stood Still ging je vervolgens door tunnels van sneeuw. New Europeans, Passing Strangers , Mr. X en dan... Vienna. Onvergetelijk.
10. ANTHONY ROTHER – Sex With The Machine
Complete trance, posttechno, terwijl de machines op het einde van 1997 in slaap waren gedommeld, ontploft dit album in mijn handen. Geïnspireerd door Kraftwerk en John Carpenter. Het begin blaast je van je sokken. Een robotachtige stem kondigt aan: "Je hebt geen werk / Ik ben daar de oorzaak van / Ik ben machine / Ik zal nooit slapen." De tien minuten durende Describe Reality verdringt Kraftwerk op alle fronten. Electro heeft een nieuwe god en de machines rusten nooit! Sex With The Machine moet je aanbidden, in feite de hele discografie van Anthony Rother.
Didier BECU
03/01/2016
---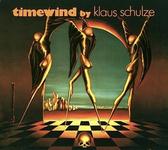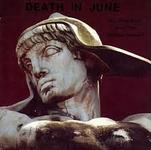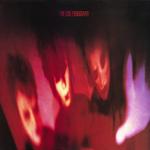 ---