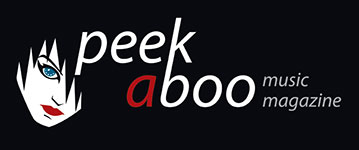 like this cd review
---
MEIJER
Vrouwen
Music
•
CD
Singer Songwriter
[85/100]

Challenge Records
09/12/2016, William LIÉNARD
---
Dutch singer-songwriter Ruud Meijer has made an album with 11 tracks, including one in French and one without words. He wrote the songs for his wife and two sons, but... the album Vrouwen (Women) infinitely has become much more than a hobby project for wife and children, Meijer says in the liner notes, Vrouwen is a record for everyone, by everyone... 11 tracks, for which he approached professional musicians who accompany him on piano, guitar, drums and wind instruments. Vrouwen is an intimate album about love and life, translated into beautiful vocals that feel like poetry. The Dutchman has set the bar quite high, and he chooses both rock and jazz to proclaim his message.
Laat Mijn Ogen Dansen is the first track on the album. It is an attractive ballad with an accompaniment of piano and guitar and abrasive percussion. Melodrama is dedicated to Joni Mitchell and it is no surprising that we hear a jazzy piano and the sound of brass instruments. On your cheek a watercolor in gray and blue, mascara flowing, long eyes that do not forgive me... it looks like a description of a self-portrait by the American singer-songwriter: a beautiful melody, beautiful piano playing and an equally beautiful sound of wind instruments...
She is a Rock'n Roll Song is a hard rock track with a fifties piano, snarling guitars, drums and old-fashioned female backing vocals for the chorus. With English vocals below the tune, the song would do well on a Bruce Springsteen album! Calm returns in Voordeel van de Twijfel, a Herman van Veen-like composition with a stunning piano and a beautiful horns arrangement by Martin Fondse. Some men get cold feet, Meijer sings, others, cold feet or not, put on their shoes.
In Braille we hear ominous sounds of an harmonium and Steinway strings, played with a plectrum. Later, the sound is fuller, spatial and yet intimate in tone. In Magnolia Boulevard, Meijer refers to Bad Sneakers by Steely Stan, while Miles Davis in Paris deals with love and loss: his father died when he was eight, his heroes Miles Davis and John Lennon when he was an young adult... the guitar takes the lead, complemented by winds instruments and relaxed percussion. Very nice. This track needs no words, so I haven't added any, Meijer says about the instrumental track Sprakeloos, a stunning atmospheric acoustic guitar track that really needs no text.
More jazz in De Liefste Leugen, with a beautiful piano intro by Charly Zastrau, brass sounds by Mete Erker and Arthur Lijten on drums: a quiet ballad about Meijers love of his life: romantic but also melancholic, followed by the title track Vrouwen, upbeat and jazzy, with another lovely female choir in the chorus. The last song is a cover of Berceuse Pour Une Shootée of the French chansonnier Bernard Lavilliers, a lullaby for a junkie, Meijer says in the liner notes, and do not worry: his French accent is impeccable...
An perfect album that deserves to be played and listened to. Vrouwen by Meijer is an intimate record, funny and heart touching. And oh yes, if you do not immediately press the stop button, there's a surprise!
William LIÉNARD
09/12/2016
---
Ruud Meijer, je kent hem beslist niet. Ik evenmin. Hij heeft een plaat gemaakt, een album met 11 tracks, waarvan eentje in het Frans en eentje zonder woorden. Hij schreef de songs voor zijn vrouw en beide zoontjes, maar… inmiddels is het album Vrouwen oneindig veel meer geworden dan een hobbyproject voor vrouw en kinderen, zegt Meijer in de hoestekst, Vrouwen is een plaat voor iedereen, door iedereen… 11 tracks dus, waarvoor hij een beroep doet op professionele muzikanten die hem begeleiden op piano, gitaren, drums en blaasinstrumenten. Vrouwen is een luisterplaat over de liefde en over het leven, vertaald in prachtige teksten die tegen poëzie aanschurken. De Rotterdammer legt de lat vrij hoog en hij kiest zowel voor rock als voor jazz om z'n boodschap te verwoorden. We horen The Scene, Klein Orkest, Ramses Shaffy en Herman van Veen, maar we horen vooral Ruud Meijer in tien breekbare singer-songwritercomposities.
Laat M'n Ogen Dansen is de eerste track op het album. Het is een aantrekkelijke ballade met een begeleiding van piano en gitaar en af en toe schurende percussie. De inspiratie vond Meijer in een nachtelijke binnentuin in Milaan, waar alleen maar mooie vrouwen bleken aanwezig te zijn. Je ogen zouden voor minder dansen… Melodrama is opgedragen aan Joni Mitchell en het hoeft dan ook niet te verbazen dat de piano een jazzy pad kiest, met het geluid van koperinstrumenten tussendoor. Op je wang een aquarel in grijs en blauw, mascara stroomt, lange ogen die me niet vergeven.. het lijkt alsof de tekst een zelfportret van de Amerikaanse singer-songwriter beschrijft, maar dat is misschien toeval. Een hele mooie melodie, prachtig pianospel en al even mooi geluid van blaasinstrumenten…
Ze is een Rock'n Roll Song ploft uit de geluidsboxen als een snoeiharde rocker met een jarenvijftigpiano, grauwende gitaren, heftig slagwerk en een ouderwets vrouwenachtergrondkoortje voor het refrein. Zet een Engelse tekst onder de melodie en de track kan zo op een album van Bruce Springsteen! De rust keert weer in Het Voordeel van de Twijfel, een Herman van Veen-achtige compositie op tonen van een bloedmooie piano, rustig en spaarzaam, en een prachtig blazersarrangement van Martin Fondse. Sommige mannen krijgen cold feet, zegt Meijer over de tekst, andere trekken, koude voeten of niet, de stoute schoenen aan. In de tweede helft van de track klinkt de tekst nadrukkelijker en horen we een stemtimbre dat we associëren met Klein Orkest.
In Braille ligt de nadruk aanvankelijk op de tekst. Op de achtergrond horen we onheilspellende harmoniumklanken en met plectrum bespeelde Steinway-snaren. Later klinkt het geluid voller, een compositie die niet zou misstaan op een album van Ramses Shaffy, met dezelfde ruimtelijke spreiding en toch intimistisch van toon. Voor Magnolia Boulevard verwijst Meijer naar Bad Sneakers van Steely Stan, maar wij horen vooral Koos Werkeloos van Klein Orkest… Miles Davis in Parijs is een liedje over liefde, maar ook over verlies: z'n vader toen hij acht was, z'n helden Miles Davis en John Lennon als tiener… De gitaar neemt deze keer het voortouw, met blazers tussendoor en ontspannen slagwerk. Heel mooi. Dit stuk sprak zo voor zichzelf dat woorden er niets meer aan toe konden voegen, zegt Meijer over de instrumental Sprakeloos, een bloedmooie atmosferische en akoestische gitaartrack die inderdaad geen tekst nodig heeft. Die had ik graag op Flaircks Gevecht met de Engel gehoord, mijmer ik even…
Meer jazztonen in De Liefste Leugen, met een prachtige piano-intro door Charly Zastrau, koper door Mete Erker en Arthur Lijten aan de drums: een rustige ballade over Meijers liefde van zijn leven: romantisch, maar ook melancholisch, gevolgd door titeltrack Vrouwen, uptempo en jazzy met opnieuw een heerlijk vrouwenkoortje in het refrein. Afsluiten doet Meijer met Berceuse Pour Une Shootée van de Franse chansonnier Bernard Lavilliers, een wiegeliedje voor een junkie, zoals Meijer het in de hoestekst omschrijft, en geen nood: z'n Franse accent is vlekkeloos…
Een volwassen luisterplaat die het verdient om gespeeld en beluisterd te worden. Vrouwen van Meijer is intimistisch, grappig en hartroerend. En oh ja, wie na track 11 de stoptoets niet meteen indrukt, die krijgt nog een 12de track als bonus!...
William LIÉNARD
09/12/2016
---
---