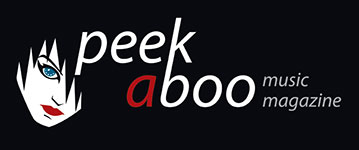 like this cd review
---
MEILYR JONES
2013
Music
•
CD
Classical
•
New wave
•
Pop
•
Rock
[85/100]

Moshi Moshi
09/12/2016, William LIÉNARD
---
A trip to Rome proved important to the project of Meilyr Jones, because the impressions of the Italian capital had a major impact on the tracks of his album 2013. He made the trip in that same year: I conceived of the record as a compilation of myself, over the period of a year, he says in the press release, as an anthology, a collection of my songs and of what happened to me in that year. 2013 appears to be a very diverse collection of pop songs for which he invoked a 30-piece orchestra, a choir in Glasgow, three trombone players in a cemetery and field recordings of birds.
How To Recognise a Work of Art is a burly pop song with an attractive melody, brass instruments for the chorus and heavy guitars, backed by a piano. And we don't forget to mention the choir, of course! Don Juan begins with the sound of a harpsichord, flute-like sounds and a calm and deep voice. Afterwards violins are added, piano and again swirling flutes, and what appears to be the sound of birds. Very nice track. In Passionate Friend we hear the orchestra, with violins that appear to be stolen from Eleanor Rigby, deep tones of a bassoon, supported by the sharp sound of a clarinet and a nice prancing percussion. A soundtrack-like composition, broad and versatile, yet with enough room for quieter passages. Note the varied vocals and the big band-like trumpets and saxophones. Hardly pop music... so beautiful.
Refugees is an attractive singer-songwriter ballad with a lot of tempo changes and piano accompaniment. Jones sounds like Morrissey sometimes, with the same melancholic tone beneath the veneer of cheerfulness. Three in a row. Rome sounds majestic and sacred, while the vocals were written carefully so as not to disturb the beautiful accompaniment of brass flutes: a track like a walk through the Garden of Eden or in this case: the impressive Forum Romanum. And if a cloud covers the sun, then we run into one of the many churches for a concert of Flemish Polyphonic music, because that is how Rain in Rome sounds, with cheering Romans when thunder strikes and rain comes pouring down. A stunning track just under 2 minutes. Strange Emotions could be no greater contrast, a Smiths-like pop song with woody percussion that sounds like horse hooves, howling guitars and a deep bass, controlled and somewhat atmospheric in tone.
Initially, Return to Life sounds quiet and subdued, slightly cinematic in tone and evolving into a big ballad, supported by a large orchestra in the background: simply wonderful! Track 8 is confusing: it is called God in the press release and Love in the playlist. Unless these words would be synonyms, which we accept without grumbling. God is a tree, without God stars do not shine, Meylir Jones sings. We may disagree, but it sounds very beautiful. Simple and beautiful. Olivia is one of four tracks with orchestral accompaniment. The voice is surrounded by dark sounds of brass instruments. In the background we hear birds. Then, the track gets musical-like proportions with the support of the Community Choir of Glasgow. In Featured Artist, the beautiful vocals float to the sound of trumpets
and bell-like percussion. It's a beautiful and simple pop song that impresses immediately. Be Soft is the last song on the album. The orchestra adds cautious accents, flutes add small details to support the fragile vocals. For a moment, it looks like a bombastic finale cannot be avoided, but the opposite happens: the track dies quietly and Meilyr Jones is applauded by the musicians.
William LIÉNARD
09/12/2016
---
Een reis naar Rome bleek belangrijk voor het project van Meylir Jones, want in de Italiaanse hoofdstad deed hij impressies op die van zeer grote invloed zouden zijn voor de tracks op zijn album 2013. Hij maakte die reis overigens in 2013: I conceived of the record as a compilation of myself, over the period of a year, zegt hij daarover in het persbericht, as an anthology, a collection of my songs and of what happened to me in that year. 2013 blijkt een zeer gevarieerde collectie popsongs te zijn waarvoor zelfs een beroep is gedaan op een 30-koppig orkest, een koor in Glasgow, drie trombonespelers op een begraafplaats en veldopnamen van vogels.
How To Recognise a Work of Art is een potige popsong met een aantrekkelijke melodie, koper voor het refrein en stevige gitaren, gesteund door een piano. Oh, en we vergeten het koortje uiteraard niet! Don Juan begint zowaar met het geluid van een klavecimbel, krijgt fluitachtige tonen en een rustige diepe stem. Nadien worden violen toegevoegd, piano en opnieuw dwarrelende fluiten en wat lijkt op het geluid van vogels. Heel erg mooie track. Voor Passionate Friend wordt het orkest in stelling gebracht, met violen die lijken gestolen uit Eleanor Rigby, diepe tonen van een fagot, gesteund door scherper geluid van een klarinet en prettig huppelend slagwerk. Een filmmuziekachtige track, breed en veelzijdig uitgewerkt en toch met voldoende ruimte voor stillere passages. Let vooral ook op de gevarieerde vocalen en op de bigbandachtige trompetten en saxofoons. Nog nauwelijks popmuziek.. zo mooi.
Refugees is een aantrekkelijk singer-songwritersballade met nogal wat tempowisselingen en uitsluitend pianobegeleiding. Z'n stem klinkt soms als die van Morrissey, met dezelfde melancholische toon onder het dunne laagje opgewektheid. Drie op een rij. Rome heeft iets majestueus en sacraals en de vocalen zijn zeer precies en voorzichtig geschreven opdat ze de aandacht niet afleiden van de prachtige muzikale omlijsting door koper en fluiten: een track als een wandeling door de Tuin van Eden of in dit geval: het indrukwekkende Forum Romanum. En als er dan wolken voor de zon schuiven, dan vluchten we in één van de vele kerken voor een concert van Vlaamse Polyfonische muziek, want zo klinkt Rain in Rome, met juichende Romeinen als de donder toeslaat en de regen in bakken naar beneden komt. Een bloedmooie track net onder 2 minuten. Strange Emotions kon geen groter contrast zijn, een Smiths-achtige popsong met houtachtig slagwerk dat klinkt als paardenhoeven, jankende gitaren en donker basgeluid, beheerst en lichtjes atmosferisch van toon.
Return to Life klinkt aanvankelijk rustig en ingetogen, is lichtjes filmisch van toon en evolueert tot een grote ballade met op de achtergrond de steun van een groot orkest: zondermeer wondermooi! Over track 8 bestaat schijnbaar verwarring, want in de playlist staat God, terwijl het persbericht de compositie Love noemt. Tenzij het om synoniemen zou gaan, wat we probleemloos accepteren. God is a tree, without God stars don't shine, zingt Meilyr Jones. We hoeven het er niet mee eens te zijn, maar het klinkt wel heel erg mooi. Eenvoudig en mooi. Ol:ivia is één van de vier tracks met groot orkest. Op de achtergrond horen we vogelgeluiden, vooraan wordt de stem omringd door donker geluid van koperinstrumenten. Vervolgens krijgt de track musicalachtige proporties met de steun van het Community Choir of Glasgow. In Featured Artist dobberen de prachtige vocalen op het geluid van trompetten en belachtig slagwerk, opnieuw een prachtige en eenvoudige popsong die meteen overtuigt. Be Soft is de laatste track op het album. Het orkest legt voorzichtige accenten, de fluiten voegen kleine details toe ter ondersteuning van de breekbare vocalen. Even lijkt het of een bombastische finale niet te vermijden is, maar het tegendeel gebeurt: de track loopt rustig uit en Meilyr Jones krijgt een terecht applausje van de muzikanten.
William LIÉNARD
09/12/2016
---