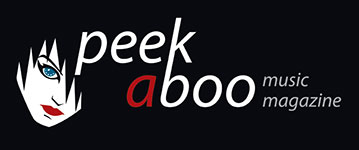 like this cd review
---
MELANIE DE BIASIO
Blackened Cities
Music
•
CD
Ambient
•
Electronics
•
Jazz
•
Post Rock
[90/100]

PIAS
10/12/2016, William LIÉNARD
---
Melanie de Biasio's second album No Deal (2014) was widely welcomed. Following the release, the British DJ and record company boss Gilles Peterson called her one of the most exciting artists in the jazz world. Moreover, De Biasio is sometimes referred to as the Belgian Billy Holiday and that's obviously a great honour for this classically trained flutist and vocalist from Charleroi.
Meanwhile, Melanie de Biasio has not been idle, because her latest creation Blackened Cities is being released by PIAS. It is not a full album, but one track of 25 minutes. I don't think anyone, including me, was expecting a 25-minute piece which wasn't a successor to No Deal, or anything other than a collection of new songs. I followed what the music told me, like a gut feeling, she says in the press release. She was inspired by post-industrial landscapes in Manchester, Detroit and Bilbao, but also in her own hometown Charleroi and
the project was brought to a good end with the participation of pianist Pascal Mohy, Pascal Paulus (synths), Samuel Gerstmans (double bass) and drummer Dre Pallemaerts.
Because Melanie de Biasio is a jazz singer and her musicians have a lot of experience with the genre, it will not surprise you that Blackened Cities has a clear jazz atmosphere. But this 25-minute track is much richer than a typical jazz composition: Pascal Paul creates a beautiful atmospheric background with whizzing and wind-like synths, Pascal Mohy adds perfectly timed piano sounds, and Dre Pallemaerts provides a versatile percussion pattern, with the always present rumbling double bass of Samuel Gerstmans as a dark and deep glow in the background: a combination of jazz and post-rock. Melanie de Biasio's vocals are stunning and she sings without exaggeration, measured and restrained. She has a beautiful and unique voice that fits perfectly into the wonderful sound.
Lovers of jazz will like this composition, but actually this music sounds so overwhelming and wonderful, that it easily can be appreciated by everyone: music for a post-industrial landscape with dilapidated factory sheds and rusty iron, waving meadows and grazing cows...
William LIÉNARD
10/12/2016
---
Melanie de Biasio's tweede album No Deal (2014) kon op veel bijval rekenen. De Britse dj en platenfirmabaas Gilles Peterson noemde haar naar aanleiding van de release één van de opwindendste artiesten in de jazzwereld. Bovendien wordt De Biasio wel eens de Belgische Billy Holiday genoemd en dat is uiteraard een grote eer voor deze klassiek opgeleide fluitiste en vocaliste uit Charleroi.
Ondertussen heeft Melanie de Biasio niet stilgezeten, want bij PIAS verschijnt haar nieuwste creatie Blackened Cities, geen full album, maar één track van maar liefst 25 minuten. Ik denk niet dat iemand, zelfs ik niet, een dergelijke compositie verwachtte als opvolger van No Deal, maar ik volgde wat de muziek mij vertelde als een buikgevoel, zegt ze daarover in de perstekst. Ze liet zich inspireren door postindustriële landschappen in Manchester, Detroit en Bilbao, maar ook door haar eigen thuisstad Charleroi en het project werd tot een goed einde gebracht in samenwerking met pianist Pascal Mohy, Pascal Paulus (synths), Samuel Gerstmans (double Bass) en drummer Dre Pallemaerts,
Omdat Melanie de Biasio voor alles een jazzzangeres is en haar muzikanten heel veel ervaring hebben met het genre, zal het u niet verbazen dat er een duidelijk jazzsfeer in Blackened Cities hangt. Maar deze 25 minuten durende compositie is veel rijker dan een doorsnee jazzcompositie: Pascal Paulus creëerde een prachtige atmosferische achtergrond met suizende en windachtige synths, Pascal Mohy voegt perfect getimed pianogeluid toe en Dre Pallemaerts zorgt voor een veelzijdig percussiepatroon, met een prachtig rommelende double bass van Samuel Gerstmans in de achtergrond: jazz op een bedje van postrock. Melanie de Biasio legt er bloedmooie vocalen over zonder te overdrijven, afgemeten en ingehouden. Ze heeft een prachtige en unieke stem die perfect tussen het wonderbaarlijke geluid past.
Je moet misschien een beetje van jazz houden om dit te appreciëren, maar eigenlijk klinkt dit zo overweldigend en bloedmooi dat het zich probleemloos laat beluisteren: muziek voor een postindustrieel landschap met afgebladerde fabrieksloodsen en roestig ijzer, wiegende weilanden en grazende koeien…
William LIÉNARD
10/12/2016
---