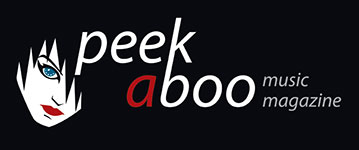 like this cd review
---
MEMBRANE
Reflect Your Pain
Music
•
CD
Hardcore
•
Metal
•
Noise
•
Rock
•
sludge
[50/100]

Atypeek Music
10/06/2015, William LIÉNARD
---
The French noise rock band Membrane has recorded and released its fifth album Reflect Your Pain. It is a band with a turbulent trail because singer and guitarist Nico is the only surviving member after multiple changes of the original line up (2000). A direct consequence is that over the past 15 years Membrane made some significant turns in terms of style. Today, the group consists of three members, with Alban on bass and Max on drums. The French lyrics of the first song are spoken by Flo Impure (Impure Muzik).
Membrane presents itself as a noise-rock band and that means that the sound is anything but melodious. The 'pain' of the title sounds continuously through the compositions of the album with the whining and fluttering sound of guitars and percussion that carefully and then violently fills the empty space. The result is noisy, emphatic and given the theme of the album, also gloomy, as in A Deadweight: industrial, dark and angular, but quiet in terms of pace. We have not understood anything of the text, because this type of poetry goes beyond our knowledge of the language of Molière. But the song is an exception on the album, because the rest is pure metal rock. The Face erupts with a storm of violent, explicit guitars and Nico's howling vocals in the back: stadium rock in the best American tradition with more than a casual tendency toward hard rock and metal. Loud, emphatic and raw. The intro of Leaving a Trail would not be out of place on an Status Quo album, but once again it evolves in a very hard and heavy way with thumping drums, dark guitars as pounding bulldozers, and a singer who screams his heart out of his body. Pure sludge metal.
Breath gets an almost identical intro as Leaving the Trail: dark and horny, with screaming vocals, a devastating tropical storm of very dark guitars and rumbling drums. 3 in a row. Never Ending: 4 in a row. Lonesome begins quieter, with emphatic but phased guitars and ditto drums. The short vocals sound quieter and less aggressive, but that does not last long, because soon after the guitars and percussion start a new portion of loud overkill. However, this time with English vocals and musically slightly different from the earlier pattern. Only for the fans, we fear, because except for the first song on the album, it all sounds the same. For a new sound in this genre, one doesn't need to look in France.
Tracklist:
01. A Dead Weight
02. The Face
03. Leaving a Trail
04. Breath
05. Never Ending
06. Lonesome
William LIÉNARD
10/06/2015
---
Het Franse noiserockgezelschap Membrane is met Reflect Your Pain aan z'n vijfde album toe. Het is een band met een turbulent parcours, want van de oorspronkelijke bezetting (2000) is alleen nog zanger en gitarist Nico van de partij. Een direct gevolg is dat Membrane in de loop van de voorbije vijftien jaar qua repertoire een aantal keer een flinke zwenk heeft gemaakt, terwijl de oorspronkelijke uitgangspunten toch min of meer overeind zijn gebleven. Vandaag bestaat de groep uit drie leden, met Alban op basgitaar en Max aan de drums. Voor de vocals is een beroep gedaan op Flo Impure (Impure Muzik), die de tekst niet zingt, maar voordraagt, en ondanks de Engelse titel van het album doet ze dat in het Frans.
Membrane presenteert zich als een noiserock band en dat betekent dat het geluid alles behalve welluidend is. De 'pain' uit de titel waart voortdurend door het album met het jankende en uitwaaierende geluid van de gitaar en het slagwerk, dat voorzichtig en dan weer op een heftige manier de vrijgelaten ruimte opvult. Het resultaat is noisy, nadrukkelijk en gezien het thema van het album: somber, zoals in A Dead Weight, dat de spits afbijt, industrial, duister en hoekig, maar rustig qua tempo zodat het parlando voldoende ruimte krijgt. Van de tekst hebben we niets begrepen, want voor dit soort poëzie schiet onze kennis van de taal van Molière jammer genoeg tekort. De Face barst los met een onweer van heftige en nadrukkelijke gitaren en Nico's huilende vocalen, stadionrock in de beste Amerikaanse traditie met meer dan een toevallige neiging richting hardrock en metal: luid, nadrukkelijk en ophitsend. De intro van Leaving a trail zou niet misstaan op een album van Status Quo, maar meteen gaat het opnieuw heel hard en heftig met bonkende drums, donkere gitaren als beukende bulldozers en een zanger die z'n hart uit z'n lijf schreeuwt. Sludge Metal à al Mastodon en konsoorten.
De overgang naar Breath verloopt bijna feilloos met een bijna identieke intro als in Leaving the Trail: donker en bronstig, schreeuwerige vocalen. Een alles vernietigende tropische storm met pikdonker gitaarwerk en stompende drums. 3 op een rij. Never Ending: 4 op een rij. Afsluiter Lonesome begint rustiger, met nadrukkelijk maar gefaseerd gitaarspel en dito drums. De korte zangpartij klinkt rustiger en minder agressief, maar dat liedje duurt niet lang, want meteen gaan gitaren en de percussie opnieuw door het lint voor een flinke portie overkill. Dit keer evenwel met Engelse vocalen en muzikaal lichtjes afwijkend van het eerdere patroon. Alleen voor de liefhebbers, vrezen we, want op het beginnummer na, klinkt het allemaal hetzelfde. Voor een nieuw geluid in dit genre hoef je niet in Frankrijk te zijn.
William LIÉNARD
10/06/2015
---
---