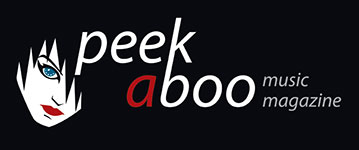 like this movie classics review
---
MENAHEM GOLAN
The Delta Force
Movie
•
Movie classics
Action
[64/100]

Arrow
25/04/2014, Didier BECU
---
Can a Chuck Norris-film become cult? That depends of course who will answer this. Agreed, for those who haven't experienced the 80's, those action flicks all look a bit silly, even sometimes ridiculous. But still, they might be created by a bunch of amateurs, the movies are in a way irresistible. Not only action fans filled the theatres, but there was also the video market that conquered the world. Anyone who wanted to rent a action movie back then better took a picture from the Cannon-group home. The producers Golan and Globus made countless productions. Due to a high dose of melancholy, most of these movies are available in restored version on Blu-ray. The Delta Force was in the US already available through 20th Century Fox, while European fans found their way to the British Arrow.


The film is made in 1985, the age in where strong men were master of the silver screen. The Berlin wall was still intact and Europeans were afraid that Russian might invade their land (we know, we know....). But of course we had heroes in movie land who could protect us. Major Scott McCoy (Chuck Norris) was such a guy. He works for the Delta Force and has to exterminate all kind of villains. After a mission in Teheran, Scott swears that his time is over, but Colonel Alexander (Lee Marvin) has a new job for him. The New World Revolutionary Organisation has hijacked an airplane from TWA and McCoy has to finish the job.



It won't surprise anyone that the script of this picture is rather thin. But good, you won't find anyone who watches a Chuck Norris-movie because he's in need of an ingenious story, not? Just like in most of his other works, Norris is perfectly cast to plain a muscled man without brains. Perhaps Lee Marvin deserves better as this top actor made in The Delta Force his last performance ever. The film does what you're expecting from it: entertaining the action fan. Even Roger Ebert thought The Delta Force wasn't that bad!


As it's usual the case on Arrow-releases you'll find plenty of extra documentaries on this disc too. In Genre Hijackers filmmaker Mark Hartley looks back on what the legendary producer Menahem Golan and Yoram Globus made in their Cannon-years. There's also an interview with James Bruner who both wrote The Delta Force and Invasion U.S.A. Another bonus is May The Delta Force Be With You!: an interview with Commandant Christian Prouteau who is the real instructor from The Delta Force. So yes, those guys were for real! It makes us wonder if they also wear such a neat beard like the one from Norris!


The Delta Force is now out on Blu-ray via Arrow.
Didier BECU
25/04/2014
---
Kan een Chuck Norris-film verheven worden tot cult? Dat hangt er natuurlijk van af aan wie je deze vraag stelt. Toegegeven, voor zij die de jaren 80 niet hebben meegemaakt lijken de actiefilms van toen eerder een beetje sullig, om niet te zeggen ronduit belachelijk. Maar toch, hoe amateuristisch het nu allemaal lijkt, hadden deze prenten destijds een onweerstaanbare aantrekkingskracht. Het waren niet alleen de bioscoopzalen die door actiefans werden overrompeld, ook de videomarkt tierde welig. Wie toen een actiefilm thuis op de buis wilde, huurde het best een videotape van Cannon. Het producentenduo Golan-Globus bracht ontelbare van zulke producties uit. Deels wegens een flinke dosis melancholie worden vandaag de meeste van deze films in gerestaureerde versie op Blu-ray uitgebracht. Eerder kon je in de VS bij 20th Century Fox terecht voor de Blu-rayversie van The Delta Force, de Europese cultliefhebber kan hiervoor bij het Britse Arrow terecht.


De film stamt uit 1985, een tijdperk waarin stoere mannen in Hollywood de plak zwaaiden. Er was nog geen enkele steen van de Berlijnse muur weggehaald en de Westerse medemens dacht nog altijd dat de Russen ieder moment Europa konden binnenvallen (tja....). Maar gelukkig waren er in filmland helden die ons tegen de vijanden konden beschermen. Major Scott McCoy (Chuck Norris) is zo'n kerel. McCoy is een vechtjas van de Delta Force. Hij heeft nog maar net een missie in Teheran beëindigd of zijn baas, kolonel Alexander (Lee Marvin) heeft een nieuwe opdracht voor hem klaar. McCoy beweert wel bij hoog en laag dat hij er mee wil stoppen, maar dat is buiten de New World Revolutionary Organisation gerekend. Deze terroristen hebben een vliegtuig van TWA gekaapt en McCoy mag de klus klaren.


Het zal niemand verbazen dat het scenario flinterdun is. Maar goed, geen filmfan die een Norris-film bekijkt om een ingenieus verhaal te zien, niet? Net zoals in de meeste van zijn jaren 80-films is Norris ideaal gecast om een spierbundel zonder hersenen te vertolken. Misschien verdient Lee Marvin beter, want zijn rol in The Delta Force werd de laatste voor deze karakterkop. De film doet evenwel wat hij veronderstel is te doen: de actieliefhebber op het puntje van zijn stoel houden. Zelfs de overleden filmcriticus Roger Ebert had goede woorden voor deze prent.


Zoals we het ondertussen gewend zijn, heeft Arrow deze klassieker (want, dat is hij in zijn genre!) in een mooi gerestaureerde versie op Blu-ray uitgebracht. Wie Arrow zegt, heeft het natuurlijk ook over interessante extra's en dat is bij The Delta Force niet anders. Allereerst is er Genre Hijackers waarin filmmaker Mark Hartley terugblikt op wat de legendarische producers Menahem Golan en Yoram Globus in hun Cannon-jaren hebben gepresteerd. Vervolgens is er nog Chuck Norris Scribe: een interview met James Bruner die het verhaal schreef en ook nog Invasion U.S.A. op de mensheid losliet. Als toemaatje vind je op dit blauwe schijfje nog May The Delta Force Be With You!, een praatje met commandant Christian Prouteau: een instructeur van The Delta Force. Dus jawel, die mannen bestaan in het echt. Benieuwd of ze ook zo'n verzorgde baard als Norris dragen!


The Delta Force is nu uit op Blu-ray via Arrow.
Didier BECU
25/04/2014
---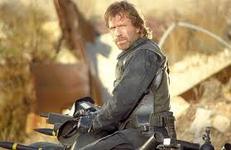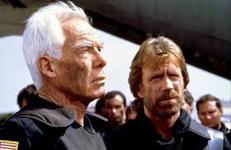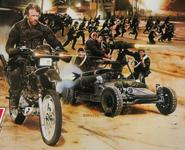 ---