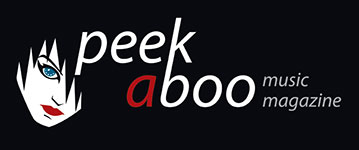 like this movie review
---
MENNO MEYJES
Het Diner
Movie
Drama
[64/100]

A-Film
12/03/2014, Didier BECU
---
In all honesty, I was never keen on Dutch cinema. Mind you, I never was on Flemish cinema as well. Dutch filmmaking was for a long time synonym for naughty films with 80's bimbos like Renée Soutendijk or Monique van de Ven. But mind you, there are today exceptions. Recently there are even two: Borgman and Het Diner.


The name of the director doesn't exactly ring a bell, but Menno Meyjes is the man who wrote the scripts from Spielberg-hits like The Color Purple, Empire Of The Sun and Indiana Jones And The Last Crusade. In home country Holland, Menno wanted to try it as director. His choice wasn't exactly an easy one as he chooses the novel Het Diner from Herman Koch. A popular one, but many thought it was impossible to make a film from it. At least, that's what they thought. In the mean time the production rights from the novel are sold to Hollywood. Shortly The Dinner will be the directing debut from Cate Blanchett.

Some critics saw parallels with Carnage. And that's not a silly thought at all, as just like in Polanski's movie the main question is: what are you doing with your children if they done something bad? Condemn them or cover them with parental love? That's the dilemma Paul Lohman (Jacob Derwig), Serge (Daan Schuurmans), Babette (Kim van Kooten) and Claire (Thekla Reuten) are talking about.


As the title expects almost the whole picture is set in a restaurant during a diner. So there's a lot of talking and from the early beginning it's clear that the opinions are quite spread. Paul is an unemployed teacher in history who thinks everybody deserves a second chance, while Serge options for the most severe way possible. This attitude has a lot to with the fact that he's a candidate for Prime Minister, and so he has to set an example. And we even haven't mentioned Claire!


Some might say that Het Diner is a bit boring, but that depends of course on what you expect from a picture. Without sounding ridiculous, we think we can state that fans from say Paul Walker won't find a message here. Those who are longing for some fine dialogues combined with good acting will love this Dutch production. So yes, we love Cate Blanchett, but it'll definitely be hard for to beat Menno Meyjes.


Het Diner is out on A-Film, on both DVD and Blu-ray.
Didier BECU
12/03/2014
---
Eerlijkheidshalve heeft het nooit geklikt tussen mij en Nederlandse cinema. Om onze Noorderburen te troosten, dat doet het ook niet met Vlaamse cinema. Hollandse cinema was voor mij synoniem van (onbeduidende) schandaalfilmpjes waar je lekker lang voor opbleef. Ik bedoel maar, iedere mannelijke veertiger weet waarom hij naar Renée Soutendijk of Monique van de Ven keek. Gelukkig zijn er tegenwoordig uitzonderingen, niet zo lang geleden waren dat er zelfs twee: Borgman en Het Diner.


De regisseur van deze prent is dan ook niet meteen de eerste de beste. Menno Meyjes klinkt wel allesbehalve bekend in de oren, toch schreef deze Nederlander scripts voor Spielberg-hits als The Color Purple, Empire Of The Sun en Indiana Jones And The Last Crusade. In eigen land wilde Menno het evenwel als regisseur proberen. Zijn keuze was allesbehalve een gemakkelijk, want hij koos het boek Het Diner uit 2009 van Herman Koch. Hiermee heeft de cineast wel het voordeel van de populariteit (Het Diner is één van de succesvolste Nederlandse boeken ooit), velen beschouwden het boek evenwel als niet te verfilmen. Ten minste, dat dacht men toen. De rechten van het boek dat in Nederland ook ontelbare keren als theaterstuk werd opgevoerd zijn ondertussen aan Hollywood verkochten waardoor The Dinner heel binnenkort het regiedebuut van Cate Blanchett wordt. En, wij Vlamingen maar trots zijn op het feit dat we wederom net geen Oscar hebben gewonnen....


Sommige critici zagen heel wat gelijkenissen met Carnage. Dat is niet eens zo'n gek idee, net als in Polanskis film is ook de hamvraag hier: hoe ga je met je kinderen om als ze iets vreselijks hebben uitgespookt? Schaam je je diep en nagel je ze aan de schandpaal of bedek je ze met de mantel der liefde? Met dit dilemma zitten Paul Lohman (Jacob Derwig), Serge (Daan Schuurmans) en echtgenotes Babette (Kim van Kooten) en Claire (Thekla Reuten). Zoals de titel laat vermoeden speelt (op een paar flashbacks na), de gehele film zich af tijdens een diner. Er wordt dus heel wat gebabbeld, maar vanaf het begin is het duidelijk dat de meningen ver uit elkaar liggen. Paul is een werkloze geschiedenisleraar die denkt dat iedereen een tweede kans verdient, terwijl Serge vindt dat je nooit ver genoeg kan gaan om een voorbeeld te zijn. Ook al was het maar omdat hij als premierkandidaat deze rol moet vervullen, en dan heb je nog niet eens Claire gehoord!


Bepaalde kwatongen vinden Het Diner wat langdradig, maar veel hangt er natuurlijk van af wat je precies van een film verlangt. Fans van zeg maar Paul Walker laten deze praatprent maar best links liggen, maar wie vurige dialogen wil die bovendien zijn gecombineerd met goede acteerprestaties komen beslist aan hun trekken met deze Nederlandse productie. En tja, hoe mooi de ogen van Cate Blanchett ook zijn, ze zal verdraaid haar best moeten doen om Menno Meyjes naar huis te sturen.

Het Diner is uitgebracht door A-Film, zowel op dvd als Blu-ray.
Didier BECU
12/03/2014
---
---