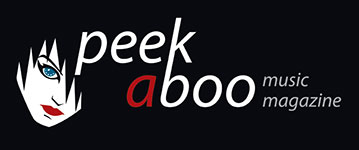 like this cd review
---
MENSEN BLAFFEN
Verzameld Werk (Collected Works)
Music
•
CD
Alternative Rock
[80/100]

Onderstroom Records
08/12/2014, William LIÉNARD
---
25 years ago the punk rock/new wave/band Mensen Blaffen (English: People Barking) from Aalst (Belgium) released its first and only album. To save the group from oblivion, the Flemish label Onderstroom Records decided to make an overview with 23 songs, called Verzameld Werk (Collected Works).
In 1984 Mensen Blaffen reached the finals of the Belgian Rock Rally Competition, which resulted in the 12" Mensen Blaffen (4 songs), produced by Jo Bogaert (Technotronic), followed in 1986 by Coup D' Un Seul (5 songs) and Krengen (4 songs), both produced by Gerry Vergult (Aroma Di Amore). Two years later the band finally released its full album Raven, but that was Mensen Blaffen's swan song, because the record got poor attention in the media and thus the band decided to split.
Verzamelde Werk contains most of the songs on the 12" records, plus the material on the album Raven. The closing number (Zicht op Zee) was released afterwards in a different context. Regarding the musical direction of Mensen Blaffen, comparisons were often made with A Certain Ratio, Defunkt and Lavvi Ebbel, but there are definitely interfaces with the legendary TC Matic. The style ranges from punk and new wave to chanson and French rock and Sylvie Honnay's creamy voice always adds that little sniff that pricks your ear: sometimes sultry and subdued (L' Angoissée), then hectic and cooing (Hartstocht, and the missed radio hit Kleine Vamp) or in a French rock style (Hippopotame, Ravijn). Probably the best song in Dutch (Dat Gevoel) comes with lots of drums and floating guitars, while you wonder why Chagrin d'Amour never became a modest hit in Francophone Belgium. And while we're name-dropping: the combination of voice and saxophone on Whoem results in a driven rocker, while the dark and lingering Krengen is tempting. Mensen Blaffen's 1988 album Raven is a mature and dark guitar album with a variety of strong songs in Dutch and French. Snijdzucht and the French La Griffe are very interesting compositions, but actually the whole album is inventive and versatility. We recommend Verzameld Werk of Mensen Blaffen, because the album does not reveal its secret while listening for the first time, and that is a good sign.
William LIÉNARD
08/12/2014
---
25 jaar is het ondertussen geleden dat de Aalsterse punkrock/new wave/band Mensen Blaffen z'n eerste en enige album op de markt bracht. Om te voorkomen dat de groep in de vergetelheid geraakt, brengt Onderstroom Records 23 composities op cd uit onder de titel Verzameld Werk.
In 1984 bereikte Mensen Blaffen de finale van de Rock Rally (Elisa Waut ging met de hoofdprijs aan de haal), wat resulteerde in de 12" Mensen Blaffen (4 nrs.) in een productie van Jo Bogaert (Technotronic), in 1986 gevolgd door D'Un Seul Coup (5 nrs.) en Krengen (4 nrs.), allebei in een productie van Gerry Vergult (Aroma Di Amore). Twee jaar later verscheen dan uiteindelijk hun album Raven, maar dat bleek de zwanenzang van Mensen Blaffen te zijn, want de plaat raakte nergens op de radar en dus hield de band het voor bekeken.
Op Verzameld Werk staan bijna alle composities van de 12 inch-releases (alleen Houterig uit Mensen Blaffen ontbreekt), plus alles van Raven met als afsluiter het nummer Zicht op Zee dat in een ander verband het daglicht zag. Wat de muziekstijl van Mensen Blaffen betreft wordt vaak een vergelijking gemaakt met A Certain Ratio, Defunkt en Lavvi Ebbel, maar ook TC Matic waart regelmatig door hun composities. Hun stijl varieert van punk en new wave tot chanson en Franse rock en Sylvie Honnay's romige stem voegt net altijd dat tikkeltje kruidsel toe dat de oren gespitst houdt: soms zwoel en ingetogen (L'Angoissée), dan weer jachtig en kirrend (Hartstocht, en de gemiste radiohit Kleine Vamp) of rockerig op z'n Frans (Hippopotame, Ravijn). Voor de titel van best Nederlandstalige nummer komt het op drums en gitaren drijvend Dat Gevoel in aanmerking, terwijl je je afvraagt waarom Chagrin d'Amour niet minstens in Franstalige België een bescheiden hitje is geworden. En nu we toch aan name dropping doen: de combinatie van stem en saxofoon op Whoem leidt tot een geheide rocker, terwijl ook het donkere en slepende Krengen ons kan verleiden. Met Raven maakt Mensen Blaffen in 1988 een volwassen donkere gitaaralbum met een keur van sterke songs in het Nederlands en het Frans. We pikken er Snijdzucht en La Griffe uit als interessante composities, maar eigenlijk geldt dat ook voor de rest van het materiaal waarin inventiviteit wordt koppelt aan veelzijdigheid. Wij bevelen u Verzameld Werk van Mensen Blaffen graag aan als een te ontdekken parel, want Mensen Blaffen geeft z'n geheim niet tijdens de eerste luisterbeurt prijs en dat is een goed teken.
Verzameld Werk/Collected Works – Mensen Blaffen:
01 De Mensen Blaffen
02 Jano
03 Braziliaanse Woud
04 Hippopotame
05 Kleine Vamp
06 Hartstocht
07 Ravijn
08 Dat Gevoel
09 Chagrin D'Amour
10 Whoem
11 Krengen
12 Over De Lijn
13 Marée D'Envie
14 Barbaar
15 Raven
16 L'Angoisse
17 Tournesol
18 Snijdzucht
19 La Griffe
20 Eclat
21 E-Blues
22 Modderman
23 Zicht Op Zee
William LIÉNARD
08/12/2014
---
---