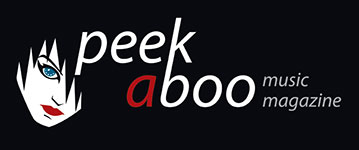 like this cd review
---
MERCIFUL NUNS
Thelema VIII
Music
•
CD
Gothic Rock
[86/100]

Solar Lodge/Alive!
09/12/2016, Didier BECU
---
The career of the German goth rock band Merciful Nuns is certainly not the easiest. Today Seth Artaud has a loyal army of fans in each country, but the band had to fight for its recognition. From the beginning days in 2010, bigots claimed that the Germans were just a copycat of The Sisters Of Mercy or Fields Of The Nephilim. No doubt you hear that same sound, but you hear it in every goth rock band. Artaud Seth wasn't confused by it and he focused on the most important thing a band has: the fans (not the press), because they really were spoiled. Merciful Nuns fans are completely involved in the project and on stage they always witness a band that tries to excell, and above all: the band released 15 albums (!) in 6 years. A writer's block is not in sight yet, and for those who doubt: Thelema VIII is perhaps their best record, and that is not in the least because of the excellent production of Seth, who drags you into a strange world in which fear and hope embrace each other.

Sometimes people are scared when they hear that the Merciful Nuns use texts on astrology and mythology. And for most readers it won't be easy to understand what the essence (well, the search for a better world) really is. No problem if you're unaware of the subject, as everyone can enjoy this goth splendor.

The band knows that a good opener is a must in 2016 (otherwise you get no chance) and the first track Dystopia is the finest goth rock song we've heard in a long time. It feels like a warning of what is yet to come. The music sounds as if the gates of hell have opened. There is hope, but danger is equally present.

The lofty level is maintained on Allseeing Eye. The deep bass of Jawa and the piercing guitar sound of Jon fit perfectly with the deep baritone voice of Seth. The track exudes self-confidence, this is a band that knows very well what it wants: to impress with sound. The song develops (without one-second pause) into The Aeons, a quiet track full of mysticism, it feels like an abyss, even though you do not realize where you are.

Thelema VIII is clearly a record on which the German band wants to sound very varied. The up-tempo song Red Flame is (again) a gem of perfectness. A quite heavy song (and yeah, sorry Seth ) it is reminiscent of Fields Of The Nephilim during the best days. Is that wrong? Go away!
L.V.X. has something spiritual and can actually be compared with Ashley Dayour 's project (The Devil And The Universe). The band was never afraid to use some bombast, the best example is In Silence.
The Law is a brief interlude with lyrics by François Rabelais (one of the most famous humanists of the Renaissance).
The album is perhaps somewhat short (Thelema is the eighth and last song), but actually it has the perfect length to keep the listener in trance. Those of you who are intertested in goth rock in 2016, can only conclude that the top is taken by Merciful Nuns.
Didier BECU
09/12/2016
---
De carrière van de Duitse gothrockband Merciful Nuns is zeker niet de meest makkelijke. Vandaag heeft Seth Artaud in ieder land een loyaal leger fans, maar de erkenning heeft de band zeker niet gratis gekregen. Vanaf de oprichting in 2010 beweerden kwatongen dat deze Duitsers slechts een copycat van The Sisters Of Mercy of Fields Of The Nephilim waren. Datzelfde geluid is er ongetwijfeld, maar dat hoor je nu eenmaal in iedere gothrockband. Seth Artaud trok er zich niet veel van aan en concentreerde zich op de fans (niet op de pers), want die werden werkelijk verwend. Niet alleen werden ze volop bij het project betrokken, ze waren ook steeds getuige van een band die zich op een podium volledig geeft, maar vooral: de band bracht op zes jaar tijd 15 (!) releases uit. Van een writer's block is dus geen sprake, en voor wie er zou aan twijfelen: Thelema VIII is misschien hun beste, en dat is het gevolg van de voortreffelijke productie van Seth, die je meesleurt in een vreemde wereld waar angst en hoop elkaar omarmen.
Soms schrikken mensen wel eens als ze horen dat Merciful Nuns een groep is met teksten over astrologie en mythologie. En voor de meeste lezers zal het wellicht koffiedik kijken zijn waar de groep het werkelijk over heeft. Geen nood echter, zelfs een leek kan volop van deze gothpracht genieten.

De band weet dat je anno 2016 een goede opener moet hebben (anders krijg je gewoon geen kans) en Dystopia is de mooiste gothrocksong die we sinds lange tijd hebben gehoord. Hij voelt aan als een waarschuwing voor wat komen zal. De muziek klinkt alsof de poorten van de hel net geopend zijn. Er is hoop, maar evengoed gevaar aanwezig.

Het torenhoge niveau blijft behouden in Allseeing Eye. Het diepe basgeluid van Jawa en de doordringende gitaar van Jon passen perfect bij de diepe baritonstem van Seth. De track straalt zelfvertrouwen uit. Dit is een band die zeer goed weet wat hij wil: imponeren met geluid. Het lied gaat (zonder één seconde pauze) over in The Aeons, een rustige track die mystiek uitstraalt, aanvoelt als een afgrond, ook al besef je niet waar je uiteindelijk bent belandt.

Thelema VIII is duidelijk een plaat waarop de Duitse band gevarieerd wil klinken. De uptempo song Red Flame schittert (alweer) in perfectie. Het is een heavy song die (tja, sorry Seth) aan Fields Of The Nephilim in de beste dagen doet denken. Is dat fout? Ga weg!
L.V.X. heeft iets spiritueels en zou je kunnen vergelijken met Ashley Dayours project (The Devil And The Universe). De band was nooit vies van wat bombast, het mooiste voorbeeld is In Silence.
The Law is een kort intermezzo met een tekst van François Rabelais (één van de bekendste humanisten uit de renaissance). Het album is misschien wel wat kort (Thelema is het achtste en laatste nummer), maar eigenlijk de perfecte duur om de luisteraar in trance te houden. Wie anno 2016 nog om gothrock geeft, kan bijna niet anders dan besluiten dat de top bezet is door Merciful Nuns.
Didier BECU
09/12/2016
---