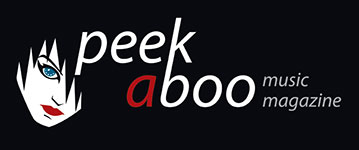 like this movie classics review
---
MERIAN C. COOPER AND ERNEST B. SCHOEDSACK
King Kong (1933)
Movie
•
Movie classics
[70/100]

06/02/2013, Didier BECU
---
Last week we reviewed The Hunchback Of Notre Dame and this time it's all about King Kong. Another classic movie which has been reissued by Limelight Pictures, all in a beautifully restored version.
You won't find any person on this planet who doesn't know how the story of King Kong ends, but the legend of the giant gorilla still has an enormous impact on today's cinema. There is of course the CG-version from Peter Jackson and in the seventies there was the remake by John Guillermin which we still cherish as it featured the beautiful Jessica Lange. But the version we're talking about is the one by Merian C. Cooper and Ernest B. Schoedsack from 1933. The restoration is flawless.
Of course there's no sense in comparing this original version with the Jackson-monster. Right, it might be a bit silly to see that back then the audience was scared by this monster, but it's unbelievable what filmmakers were able to come up with during these days. Don't forget that cinema was only two decades young!
The version by Merian C. Cooper en Ernest B. Schoedsack isn't dated for one second and for a movie which is made in 1933, that's quite remarkable, not? Fay Wray who's playing the leading role would be forever known as the scream queen. Even if she made 117 other movies, King Kong is her sole hit. The rest of the cast are playing their role a bit too static, but never mind….the eight wonder is still worth seeing!
Didier BECU
06/02/2013
---
Vorige week hadden we het nog over The Hunchback Of Notre Dame en deze keer is het de beurt aan King Kong. Wederom een cultklassieker die door Limelight Pictures in een mooi gerestaureerde versie is uitgebracht.
Er is wellicht geen mens die niet weet hoe het verhaal van King Kong afloopt, maar toch heeft het verhaal van de reuzengorilla heeft altijd een grote impact op het filmpubliek gehad. Uiteraard is het zowel de CG-versie van Peter Jackson als die van John Guillermin uit de jaren 70 (al was het maar voor de mooie ogen van Jessica Lange) die op ons netvlies is gebrand. Maar kijk, dankzij Limelight Pictures kunnen we van de originele King Kong in alle pracht en glorie genieten. Neen, we zeggen dat niet zo maar, want de oorspronkelijke versie van Merian C. Cooper en Ernest B. Schoedsack uit 1933 is tot in de puntjes gerestaureerd. Nergens is een storing of vlekje merkbaar.
Natuurlijk moet je deze film in zijn tijdsgeest zien. Je vraagt je wel af hoe het komt dat onze medemens destijds schrik had van deze King Kong, maar toch is het ongelooflijk om te zien hoe men in 1933 al in staat was om zo'n spectaculaire beelden te filmen (het medium film was immers amper twee decennia oud).
De versie van Merian C. Cooper en Ernest B. Schoedsack oogt op geen enkel ogenblik oubollig en dat is toch een opzienbarend feit voor een film die uit 1933 stamt, niet? Hoofdrolspeelster Fay Wray werd sindsdien de eeuwige scream queen en ook al speelde ze in nog 117 (jawel) andere prenten blijft King Kong toch haar enige hit. De rest van de cast speelt weliswaar een beetje houterig (wat had je anders gedacht?), maar ondanks dat is het achtste wonder van de wereld nog steeds het bekijken waard.
Didier BECU
06/02/2013
---