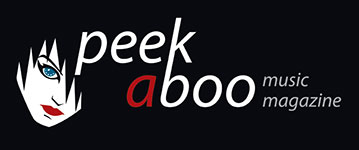 like this concert review
---
MESSIER 39, STORY OFF, IC434 (BLACK PLANET FEST)
Eernegem, B52 (2/06/2016)
Concert
10/12/2016, Jurgen BRAECKEVELT
---
The B52 club in Eernegem, Belgium. Many bands played here. Tonight Messier 39, Story Off and IC 434 were on stage. An evening of Belgian electronic bands.
It was a special moment for the duo Jan Vinoelst and Ludwika Jakubowska (Messier 39): their first gig. They make minimal synth wave. Opener Hiraeth set the tone for a fine gig. Ludwika seemed a bit nervous during the first notes, but the stage fright was over soon and Ludwika had the club in her hands. Run had more pace and can be best described as blissful synth wave. During When She Turns Blue, John did the vocals, a different sound, but still rhythmic synth wave that sounded a little darker and colder. What we saw was a good gig.
Chesko and his musical partner Marco Varotta walked on stage. Story Off did not play that often. Last year the band was at the Kinky Star in Ghent with a fine show. I had the feeling that Story Off switched to a higher gear this time. It sounded a little bit louder, although the band played more melodic, dark electro. Chesko was full of intensity and his vocals were slightly aggressive. The well filled B52 liked it a lot, and Chesko and Marco gave a lot in return. Fear and 99.69, which Chesko called his best composition ever, were sung along by the audience. And the last song could not have been better: Dance Of Death...
And then it was time for Geert De Wilde, the founder of IC 434. Nowadays, Geert is more focused on his side project Skyshifter, and this could well be the last gig by IC 434 ever. Black Planet asked him repeatedly to do this show and Geert wanted to please the organization. That was appreciated. Already during the opener Bacteriate the B52 became a dance temple. Harmony Of Words was a quieter song from the album The Banished. Rats and ISSR followed and Geert did his very best. The audience went completely mad. We saw naked torsos and a swirling mass of dancing fans.
After nine songs it was still not enough. Albatross was appreciated and the last song Horsehead created a final dance party with orgasmic proportions. Geert will have his reasons to continue Skyshifter and temporarily (or forever?) stop the IC 434 project. Anyway, it is clear that IC 434 has a place among the major bands.
Jurgen BRAECKEVELT
10/12/2016
---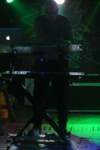 ---