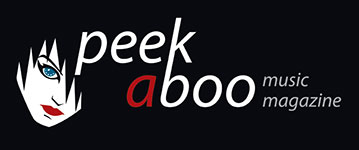 like this cd review
---
METROLAND
Triadic Ballet (3CD Box)
Music
•
CD
Synth Pop / Electro Pop
[85/100]

Alfa-Matrix
22/04/2015, Wim GUILLEMYN
---
Metroland's newest album comes out in a 3CD Box. A regular CD called 'Triadic Ballet- Unity-Red Square' together with two CDs full of remixes by other artists.
Metroland is a band from Mechelen (Belgium) and makes electronic/synthpop. A little like Kraftwerk, Telex, Celluloide. Just like them, Metroland has beautifully designed covers and artwork. This time they were inspired by the Bauhaus movement. Remember also their magnificient debut of 2012 'Mind The Gap' and 'Thalys' from 2014, in which the inspiration clearly came from transport and trains.
Trinity is het main term of the concept on this album. Thee basic priciples of design: Unity, Variety and Hierarchy are the focus point for each CD.
The first CD 'Unity' begins with 3 times the same song in a different arrangement. Each time nicely done. '3Directors' sounds not as good as 'Design', but is a good electronic piece as well. 'Ikone Der Moderne' has more body than the first songs. 'Zeppelin' takes you in the sky, a nice atmospheric song with a soul full of hope. 'Machines Gone Mad' is again a song with more body. 'Triadic Ballet' is surely one of the finest on this album. A song that starts with what I suppose is an edited sample of strings, that gives the track a weird atmosphere. The song changes into a danceable dark tune. Also worth mentioning is the last song 'Utopia' that has a high level of emotionality. So this album finds its way through the various electronic influences.
The two other CD's contain remixes from songs of 'Unity'. Remixes by artists like Fotonovola, Absolute Body Control, Playboy's Bend, Paul Alty…These songs will take you also on a electronic journey and are of a high level.
Some may say that the music doesn' t sound original, but it is damned well composed and addictive. High recommendable and homegrown.
Wim GUILLEMYN
22/04/2015
---
Metroland brengen deze keer een 3-cd-box uit: de reguliere cd 'Triadic Ballet-Unity (red square)' samen met twee cd's met daarop remixen van nummers uit die eerste cd.
Metroland is een Mechelse band die electronic/synthpop maakt. Een beetje in de stijl van Kraftwerk, Telex, Celluloide… Net zoals laatst genoemde bands hebben ze ook mooi gestyleerde hoezen en artwork dat ditmaal geïnspireerd is door de Bauhaus-beweging. De vorige twee cd's (het schitterende debuut 'Mind The Gap' uit 2012 en 'Thalys' uit 2014) waren vooral geïnspireerd door de metro en de trein.
Drievuldigheid is het basiswoord dat in het concept van deze uitgave steeds terugkeert. De basisprincipes van de waarden en principes in design: eenheid, variatie en hiërachie worden hier als uitgangspunt gebruikt voor het concept. De drie cd's kregen dan ook elk één van deze principes als ondertitel.
De eerste cd heeft als ondertitel 'Unity-Red Square' en begint met drie keer de uitvoering van het nummer 'Design'. Telkens fraaie versies. '3Directors' heeft niet zo het berekende karakter dat 'Design' uitstraalt, maar klinkt eerder nerveus en prangend. 'Ikone Der Moderne' heeft iets meer body dan de vorige songs. 'Zeppelin' neemt je mee op een vlucht hoog door de lucht. Een heerlijk zweverige song dat iets hoopvols uitstraalt. 'Machines Gone Mad' heeft dan weer wat gemeen met 'Ikone…' 'Triadic Ballet' is voor mij één van de hoogtepunten, een nummer dat opent met, ten minste dat vermoed ik, een bewerkte sample van strijkers, en dat daarmee een weide sfeer neerzet die daarna openbreekt in een vrij donker dansbaar nummer. Ook het vermelden waard is het slotnummer 'Utopia', dat een vrij hoge mate van emotionaliteit in de 'robotachtige' muziek brengt. Zo vindt dit album zijn weg doorheen verschillende elektro-invloeden.
De twee andere cd's bevatten remixen van 'Unity' door o.a. artiesten, zoals Fotonovola, Absolut Body Control, Playboy's Bend, Paul Alty… De nummers nemen je mee op een elektronische reis die eveneens de moeite waard zijn.
Sommigen zullen misschien zeggen dat het niet bijster origineel klinkt, maar het zit verdomd goed ineen en werkt verslavend. Een aanrader van eigen bodem.
Wim GUILLEMYN
22/04/2015
---
---