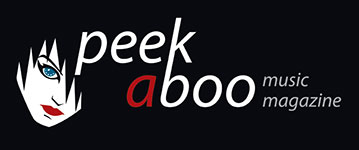 like this cult movies review
---
MICHAEL ARMSTRONG
Mark Of The Devil
Movie
•
Cult movies
Cult
•
Horror
•
Sexploitation
[82/100]

Arrow
20/10/2014, Didier BECU
---
It took quite some time before the whole world could enjoy Hexen Bis Aufs Blut Gequält (in English Mark Of The Devil, which sounds of course less spectacular) from 1970. But now a Blu-ray is released with a brand new restored version in where you can see all the gory, bloody details.
The director is Michael Armstrong who was a bit bored by the traditional Hammer-horror. As a former director assistant from Michael Reeves who made The Witchfinder General with Vincent Price, Armstrong knew everything about witch hunting. The same subject was used in this Austrian production, but in a more brutal way. Even if today it all seems "normal", you wonder how daring this movie was back then. The makers have no problems in scenes where nuns are raped or innocent women that are tortured to death. There's a little story involved (the assistant witch hunter who falls in love with the innocent girl), but Armstrong wanted in the first place to shock his public. If you forget the cinematographic genius from Pier Paolo Pasolini you can compare Mark Of The Devil with the scandal movie Salò o Le 120 Giornate Di Sodoma. It's a pity that Armstrong used too many new techniques that make his movie hip, because the result is rather terrible. Just look at the (silly) opening credits. Apart from that, the movie isn't bad directed and even the performances are nice. Of course you have Herbert Lom and Udo Kier whose faces you regularly see in B-movies, but especially Reggie Nalder is unforgettable as the cruel witch hunter Albino.
Mark Of The Devil is an Arrow-release which automatically indicates that you're having lots of great bonus material. In Mark of the Times film critic Kim Newman looks back on the British new wave horror directors from the 70's. In Hallmark of the Devil we learn about the problems the distributors had to release this movie in the US, while Mark of the Devil: Now and Then shows you the locations that were used. Also included are interviews with Udo Kier, Herbert Fux, Gaby Fuchs, Ingeborg Schöner and Herbert Lom.
Mark Of The Devil is out on Blu-ray via Arrow. A must for your collection!
Didier BECU
20/10/2014
---
Sommige landen hebben er jarenlang op moeten wachten, maar Hexen Bis Aufs Blut Gequält (wat in het Engels als Mark Of The Devil iets minder sensationeel klinkt) uit 1970 is vanaf nu wereldwijd verkrijgbaar, en nog wel op een kraakheldere Blu-ray alwaar je de bloederige martelscènes in al zijn glorieuze details kan bekijken.
De regisseur was Michael Armstrong die de brave Hammer-films een beetje beu was. Als regieassistent van Michael Reeves wist hij door The Witchfinder General met Vincent Price al het een en ander over heksenvervolging, maar uiteraard ging hij in deze Oostenrijkse productie een heel stuk verder. Ook al zijn we vandaag meer gewoon, is het toch opmerkelijk dat in een bioscooprelease uit 1970 het bijv. mogelijk was om bij willekeur nonnen te verkrachten of om van dames die ervan werden beschuldigd om met de duivel te slapen tongen uit te rukken. Er zit wel een verhaaltje in Mark Of The Devil (de assistent-heksenjager die verliefd wordt op een onschuldig slachtoffer), toch is dat niet de bedoeling geweest van Armstrong. Deze film moest choqueren en dat doet hij ook. Als je het cinematografische genie van Pier Paolo Pasolini eventjes niet meerekent, kun je Mark Of The Devil zelfs een beetje vergelijken met zijn schandaalfilm Salò o Le 120 Giornate Di Sodoma. Meer zelfs, ofschoon Armstrong bij momenten net iets te veel gebruik maakt van hippe technieken (nog nooit zag je zo'n sullige intro!) is de prent verre van slecht geregisseerd. Ook het acteerwerk is verre van slecht. Herbert Lom en Udo Kier zijn gasten die je regelmatig in B-films kan aantreffen, terwijl Reggie Nalder onnavolgbaar is als de sadistische heksenjager Albino.
Mark Of The Devil is een Arrow-release en dat betekent fantastisch bonusmateriaal. Mark of the Times is een documentaire waarin filmcriticus Kim Newman het geeft over de "new wave horror directors" uit Engeland. In Hallmark of the Devil leer je wat bij over welke problemen de makers hebben gehad om deze film in de VS uit te brengen. In Mark of the Devil: Now and Then keert men terug naar de locaties en tevens zijn er ook interviews met Udo Kier, Herbert Fux, Gaby Fuchs, Ingeborg Schöner en Herbert Lom op deze uitgave te vinden.
Mark Of The Devil is uitgebracht op Blu-ray via Arrow en een release die absoluut in je kast moet!
Didier BECU
20/10/2014
---
---