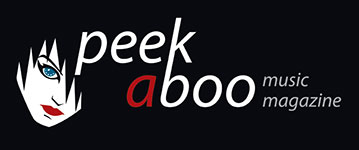 like this movie review
---
MICHAEL BAY
Transformers: Age Of Extinction
Movie
[53/100]

Universal Pictures
18/11/2014, Didier BECU
---
Among Michael Bay's friends you probably won't find many film critics. The king of the explosions is reviled by almost every film journalist. Some say Bay has no respect for his audience and that his creations are shameless products that have nothing to do with cinema. The question is whether you can actually blame Bay for that, we mean: he has the opportunity to throw money away! The end result always brings money, simply because the crowds love his cinema. That is also the case with the fourth part. in This country the storm was not so heavy because of the invasion of both Guardians Of The Galaxy and Dawn Of The Planet Of The Apes, but if you add the Chinese cinema tickets (for whom the film is made) then Transformers 4: Age Of Extinction is Hollywood's biggest success of 2014. Another reason perhaps for Bay to raise up his middle finger to the press. Anyway, it is not because a film makes money and is dazzling spectacular that it's good. On the contrary.
It seems strange that we write this, but to avoid repetition (all Transformers movies are alike) Bay threw all previous characters away and started with a clean slate. Shia LaBeouf was replaced by Mark Wahlberg. Not a real surprise, because Ted's boss, already starred in Pain & Gain (a film that makes Bay very proud because he "only" needed $ 26 million, compared to the $ 210 million for this one!).
Cade Yeager (Mark Wahlberg) is an inventor who is struggling to survive. His beautiful daughter Tessa (Nicola Peltz) does not understand why he has put his last savings in an old truck. According to Cade something special is going on with this truck and yes, the old rust bucket seems to be Optimus Prime, the leader of the Autobots (the Transformers who fought against the Decepticons, the bad kind). If you come from another planet or if you are just not interested in this crap (why do you read it anyway?), then you should know that Transformers are robots that can transform into vehicles! In Transformers: Dark of the Moon Chicago was left destroyed after a fierce fighting. Apparently the man has forgotten that the Autobots were on their side, because the CIA wants to destroy all transformers, both the good and the bad. All robots go towards KSI where the government makes its own transformers.
Even though we say it ourselves, we are able to sum up 165 minutes in five sentences. If you forget a few minor plot twists then thits is the core of the story and that is where this production goes wrong! Bay is not a bad director, he does in his genre what he is supposed to do: overwhelming the cinema audience with the current CGI-technology. In that respect he succeeds like no other, because even though it is an exhausting experience, it remains visually stunning. In the first hour Bay controls himself, but after that you are beaten senseless with everything imaginable (a spaceship has a super magnet on board that can even lift up giant container ships).
The story is thin, if you've seen one Transformers movie, then you have just seen them all. The personages are rather characterless, as well as the Transformers. Technically Transformers stands at the top, but our cinematographic heart doesn't beat for it!
For those who just can't get enough of it all, Universal has released all films in one box. On this Blu-ray (both the regular version and the one in 3D) you'll find an extra disc with three hours of bonus material. Yes, three hours, gasp!
This is what you can find on the disc:
Bay On Action: an interview with Michael Bay.
Within Evolution Extinction -Generation 2: how the world looks after the fight in Chicago.
Drive Like Hell: both Optimus Prime and Bumblebee were given a new look that you can discover in this extra.
Small Town, Big Movie: the beginning of the film is set in Texas. You will learn about the location in this documentary.
Shadow Protocol Activated: here it is mainly about the locations in Detroit.
The Last Stand: or how to make a piece of Detroit suddenly look like Hong Kong. Attention is also paid to the Chinese actors.
Rise of the Dinobots: Transformers also exist in the form of dinosaurs. If you want to know how Industrial Light & Magic brought them to life, then you know what to look at!
Just Another Giant Effin 'Movie: there was also laughter on the set, which you can see in this special.
A Spark of Design:tThe name speaks for itself, so about the design.
J. Miller: Farm Hippie: ideal if you want to see how the actor TJ Miller thanks everyone because he was involved in the Transformers project. Obviously we mean it cynical!
So fans know what to buy, and if you're wondering, the last sentence in this film pulls no punches: there will be a fifth Transformers!
Didier BECU
18/11/2014
---
In Michael Bays vriendenkring zul je wellicht weinig recesenten aantreffen. De koning van de explosies wordt door zo wat iedere filmjournalist verguisd. Men verwijt Bay dat hij geen respect voor zijn publiek zou hebben en dat zijn creaties schaamteloze producten zijn die niks met filmkunst te maken hebben. De vraag is of je het Bay eigenlijk kwalijk kan nemen dat hij met geld mag smijten. Het eindresultaat brengt een aardige stuiver op, want de films lokken massa's mensen naar de bioscoop. Daarin is ook met het vierde deel gelukt. Bij ons was de storm wat minder door de invasie van zowel Guardians Of The Galaxy als Dawn Of The Planet Of The Apes, maar als je daar de Chinese bioscoopkaartjes bij optelt (voor wie de film uiteindelijk is gemaakt) dan is Transformers 4: Age Of Extinction de Hollywoodfilm die in 2014 het meeste geld in het laatje brengt. Een reden wellicht voor Bay om nog maar eens zijn middelvinger aan de pers te tonen. Maar goed, het is niet omdat een film geld opbrengt en oogverblindend spectaculair is dat hij daarom ook goed is. Integendeel.
Het lijkt vreemd dat we dit schrijven, maar om herhaling te vermijden (alle Transformers-films lijken immers op elkaar) veegde Bay alle vorige personages van tafel en begon met een propere lei. Shia LaBeouf speelde liever vuile spelletjes met Charlotte Gainsbourg in Nymphomaniac en werd vervangen door Mark Wahlberg. Een echte verrassing was dat niet, want Ted's baasje speelde eerder al de hoofdrol in Pain & Gain (een film waarop Bay zeer trots was omdat hij "slechts" 26 miljoen dollar kostte. Ter vergelijking: op de factuur van Transformers 4 stond het monsterachtige bedrag van 210 miljoen dollar genoteerd).
Cade Yeager (Mark Wahlberg) is een uitvinder die moeite heeft om de eindjes aan elkaar te knopen. Zijn knappe dochter Tessa (Nicola Peltz) begrijpt dan ook niet waarom hij zijn laatste spaarcenten in een oude truck heeft gestoken. Volgens Cade is er iets speciaals aan de hand met die vrachtwagen en jawel, de oude roestbak blijkt gewoon Optimus Prime te zijn: de leider van de Autobots (de goedaardige Transformers die samen met de mensen in betere tijden tegen de Decepticons vochten, de slechte soort dus). Mocht je van een andere planeet komen of gewoon geen interesse hebben in deze ongein (waarom lees je het dan?), dan moet je weten dat Transformers robots zijn die in voertuigen kunnen veranderen! Wie de vorige Transformers: Dark of the Moon zag die weet wellicht dat er van Chicago niet veel meer overbleef na hevige gevechten. Blijkbaar is de mens vergeten dat de Autobots hun goedgezind waren, want de CIA wil met alle transformers komaf maken. Alle robots gaan richting KSI waar men de buitenaardse wezen tot eigen transformers omschakelt.
Ook al zeggen we het zelf, je moet het maar kunnen om 165 minuten in een vijftal zinnen samen te vatten. Maar toch, als je een paar onbeduidende plotwendingen niet meerekent heb je hiermee de kern van het verhaal en dat is nou net waar het schoentje wringt! Bay is helemaal geen slechte regisseur, hij doet gewoon in zijn genre wat hij verondersteld wordt te doen, lees het bioscooppubliek overdonderen met wat de huidige technologie kan. In dat opzicht is hij daar als geen ander in geslaagd, want ook al blijft het een vermoeiende filmrit, het blijft allemaal visueel verbluffend. In het eerste uur weet Bay zich te beheersen, maar in het laatste uur word je zowel letterlijk als figuurlijk door alles wat je bedenken kan murw geslagen (een ruimteschip heeft een supermagneet aan boord waarmee het zelfs gigantische containerschepen naar zich toe kan trekken).
Wel slaat Bay de bal op andere fronten helemaal mis. Het verhaal is flinterdun, als je één Transformers-film hebt gezien, dan heb je ze gewoon allemaal gezien. De personages zijn om het zachtjes uit te drukken nogal karakterloos, en dat geldt zelfs voor de Transformers. Technisch bekeken staat Transformers aan de top, maar het laat ons cinematografisch hart koud.
Voor wie er maar niet genoeg van kan krijgen heeft Universal alle films in één box uitgebracht. Nu goed, waarschijnlijk hebben alle fans (en die bestaan in groten getale!) die al lange tijd in hun kast staan. Voor hen is er echter ook goed nieuws, want de Blu-ray (zowel de gewone versie als die in 3D) bevat een extra schijfje met daarop drie uur bonusmateriaal. Ja, drie uur, slik!
Dit is wat je op het schijfje kan vinden:
Bay On Action: een uitgebreid interview met Michael Bay over zijn manier van werken.
Evolution Within Extinction -Generation 2: hoe de wereld er na het gevecht in Chicago uitziet.
Drive Like Hell: zowel Optimus Prime en Bumblebee kregen een nieuw jasje en dat ontdek je in deze extra.
Small Town, Big Movie: het begin van de film speelt zich af in Texas. Je komt alles over deze locaties in deze documentaire te weten.
Shadow Protocol Activated: hier gaat het vooral over de locaties in Detroit.
The Last Stand: of hoe je van een stukje Detroit plots Hong Kong kan maken. Er wordt ook aandacht geschonken aan de Chinese acteurs die meespelen in deze film, want zoals eerder gezegd wilde men vooral daar het geld rapen.
Rise of the Dinobots: er bestaan ook Transformers in de vorm van dinosaurussen. Indien je wil weten hoe Industrial Light & Magic ze tot leven bracht, dan weet je naar wat je moet kijken!
Just Another Giant Effin' Movie: er is ook nog een aardig potje gelachen op de set, dat kun je in deze special zien.
A Spark of Design: de naam spreekt voor zich, over het design dus.
J. Miller: Farm Hippie: ideaal Blu-rayvoer als je wil zien hoe de acteur T.J. Miller iedereen bedankt omdatdat hij betrokken is bij het Transformers-project. We bedoelen het uiteraard cynisch!
Fans weten dus wat te kopen, en mocht je het afvragen: de laatste zin uit deze film windt er geen doekjes om: er komt een vijfde Transformers!
Didier BECU
18/11/2014
---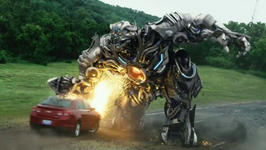 ---