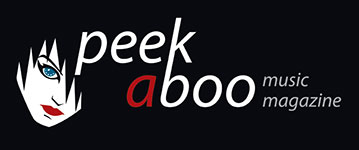 like this movie classics review
---
MICHAEL CIMINO
Heaven's Gate
Movie
•
Movie classics
Drama
[75/100]

Second Sight
10/12/2013, Didier BECU
---
Heaven's Gate is without any doubt one of the most controversial movies ever made. In the first place there were the many bad reviews director Michael Cimino got. The most famous one was by Roger Ebert who declared Heaven's Gate one of the worst movies ever. Secondly there was also the immense shock this movie caused.
Because of its prestigious high costs, United Artists went bankrupt after its release. You better know that Cimino was (and probably still is) an extreme perfectionist. Every shoot was repeated over and over again, by which the production costs became immense high. At the end of the day the world's most expensive picture also became also the biggest flop of all time. This financial disaster was so tragic that it also meant the end of the so-called New Hollywood-movement. After Heaven's Gate the directors were no longer in head of charge, it were the studio's who did the all seeing-eye job.
This debacle also caused the end of Cimino's fame. Once upon a time ago the discovery from Clint Eastwood was seen as Hollywood's favourite dreamchild because of his huge success he had with The Deer Hunter, but after Heaven's Gate Cimino got despised in every street in tinseltown. None of his later movies (Year Of The Dragon, The Sicilian and Desperate Hours) got any attention from the audience, and so the director became again an unknown. Cynically enough today most critics praise Heaven's Gate. They even declare this picture as a not to be missed masterpiece. The question that remains on everyone's lips: is this actually true?
The funniest thing about Heaven's Gate is that you can summarize this four hours picture in some sentences. The story takes place in Wyoming 1890 and is based on the Johnson County War. The American West is not populated with heroic cowboys like those we know from the usual John Wayne-movies. In fact they are greedy aristocrats who defend their precious land in the most possible violent way. They are upset by the many immigrants who are taking over their land. At a certain moment the capitalists are making up a dead list featuring the names of 125 people who might be shot. With that having said (apart from a threesome between Kris Kristofferson, Christopher Walken and Isabelle Huppert), everything's told about the script.
This immediately shows how detailed Michael Cimino worked like. Just like some poet who needs hundred words to describe an ordinary tree, Cimino also needs as many takes to shoot a simple event. The footages are excellent and remind us of Kubrick. But still, even if they're all excellent, a film from four hours stays just too long….
If Cimino had the definite call over his project then Heaven's Gate would have lasted over 8 hours! In the meantime, the producers were so fed up with his obsessive behaviour that they forced him to shorten his movie. According to himself, Cimino just wanted to make his own Gone With The Wind. In some way you can say he did as the final movie surely wasn't the disaster critics made from it, but a masterpiece it ain't as well. The American public surely wasn't charmed with it, as after already one (!) week the prestigious picture got withdrawn from the movie theatres. With this, the bankruptcy from United Artists that was once founded by Charles Chaplin was a fact.
Years later Heaven's Gate has begun its revenge. Cimino is especially loved by European movie buffs. It's indeed true that every picture has a certain perfect beauty, but the other truth is that it's all a bit boring too. At times it looks like if the cast seems to fall asleep as well, not even Isabelle Huppert can change this.
Apart from the restored version you'll also find a documentary featuring the story behind this remarkable movie. Cimino himself refused any collaboration. It's quite funny to hear several crewmembers telling how the director was literally wasting the money from the producers. A quick calculation tells us 1 minute footage of Heaven's Gate costs approximately 1million dollars! Today Cimino is a welcome guest at several European filmfestivals, but Hollywood still shivers when they're hearing his name.
Heaven's Gate is now available on Blu-ray and released by Second Sight.
Didier BECU
10/12/2013
---
Heaven's Gate is zonder twijfel één van de meest controversiële films aller tijden. Niet alleen ontving maker Michael Cimino tonnen kritieken voor zijn epos, ook is bijv. Heaven's Gate volgens de onlangs overleden criticus Roger Ebert één van de slechtste prenten aller tijden. De western zorgde tevens voor een immense aardverschuiving in Hollywood.
Door deze prestige film raakte immers United Artists failliet. Je moet namelijk weten dat Cimino zo'n overdreven perfectionist was (is) dat hij bijna ieder shot ontelbare keren heropnam waardoor de kosten ongezien de pan uitsprongen. Uiteindelijk werd de duurste film aller tijden eveneens de allergrootste flop uit de cinemageschiedenis. Door deze financiële kaakslag schoten heel wat Hollywoodbazen wakker waardoor er definitief een einde kwam aan de New Hollywood-beweging. Na Heaven's Gate waren het namelijk niet langer de regisseurs die baas waren over hun film, wel de studio's.
Door dit debacle was ook Cimino's roem afgelopen. Deze ontdekking van Clint Eastwood was ooit dankzij het succesvolle Vietnamepos The Deer Hunter het gedroomde Hollywoodkind, toch kreeg hij twee jaar later het deksel op de neus terug. Geen enkele van zijn volgende films (Year Of The Dragon, The Sicilian en Desperate Hours) kon de kassa's opnieuw doen rinkelen waardoor Cimino met de tijd in de vergetelheid raakte. Cynisch genoeg komen vandaag heel wat critici op hun stappen terug en roepen Heaven's Gate uit tot een zeldzaam onderschat meesterwerk dat iedere cinefiel moet hebben gezien. Maar of dat nu allemaal waar is?
Het grappige aan Heaven's Gate is dat je deze bijna vier uur durende film in een paar regeltjes kan samenvatten. Het verhaal speelt zich af in Wyoming 1890 en is gebaseerd op de Johnson County War. Het Amerikaanse Westen wordt niet bevolkt door heldhaftige cowboys zoals we die uit de John Wayne-films kennen, wel door hebzuchtige grootgrondbezitters die er alles aan doen om hun hele hebben en houden met hand en tand te verdedigen. De doorn in hun oog zijn de vele immigranten die hun land inpalmen. Op een bepaald moment maken de kapitalisten een dodenlijst op waarop de namen van 125 mannen prijken die vogelvrij worden verklaard. Neen,meer valt er (op een driehoeksverhouding tussen Kris Kristofferson, Christopher Walken en Isabelle Huppert na) over het scenario niet te zeggen.
Het toont meteen aan hoe gedetailleerd Michael Cimino wel te werk gaat. Net zoals bijv. Guido Gezelle honderd woorden nodig heeft om een eenvoudige boom te beschrijven, heeft de cineast evenveel takes nodig om een simpele gebeurtenis te filmen. De vaak wondermooie opnames waarover wellicht honderd keer is nagedacht doen soms wel aan Kubrick denken, toch blijft een filmrit van vier uur ontzettend lang.
Nu ja, als het aan Cimino alleen lag, dan had Heaven's Gate meer dan acht uur geduurd. Helaas voor hem werden de studiobazen zijn obsessief gedrag zo beu als koude pap dat ze de filmer verplichtten om een "ingekorte" versie te draaien. Cimino wou naar eigen zeggen zijn eigen Gone With The Wind maken. In zekere zin is hij daarin geslaagd. Want neen, de film is zeker niet het misbaksel dat de critici er destijds van hebben gemaakt, maar het absolute meesterwerk is Heaven's Gate ook weer niet. Dat vond zeker het Amerikaanse publiek niet, want na één week werd de prent al uit de zalen gehaald waardoor United Artists dat ooit o.a. door Charles Chaplin werd opgericht ten dode was opgeschreven.
Jaren later is Heaven's Gate dus aan een soort van wraak begonnen. Het zijn vooral Europese filmliefhebbers die een boontje voor Cimino's stijl hebben. Ieder plaatje is wel perfect in beeld gebracht, alleen kun je er niet onderuit dat het soms allemaal wat vervelend wordt. Ook de cast lijkt af en toe in slaap te dommelen en daar kan zelfs Isabelle Huppert (die wegens haar slecht Engels onder zwaar vuur lag bij de producers) niks aan veranderen.
Naast de gerestaureerde (niet ondertitelde) versie vind je op deze Blu-ray ook nog een dvd terug met daarop een prachtige documentaire over de film. Cimino weigerde elke samenwerking aan dit project. Het is leuk om verschillende crewleden (vaak) smalend te zien vertellen hoe de cineast het geld van de studio's door het raam gooide. Zo wordt berekend dat 1 minuut film uit Heaven's Gate ongeveer 1 miljoen dollar heeft gekost. Cimino is vandaag wel een populaire gast op Europese filmfestivals, toch bibbert men in Hollywood nog steeds als men zijn naam hoort.
Heaven's Gate is nu door het Britse Second Sight op Blu-ray uitgebracht. En tja, misschien moet je de film inderdaad echt wel eens bekijken, al was het maar om te zien hoe iemand zo sterk in zijn dromen kan geloven.
Didier BECU
10/12/2013
---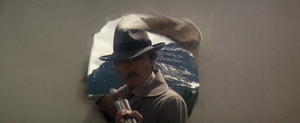 ---