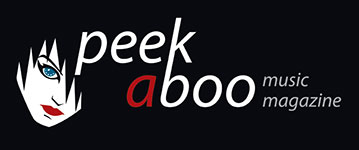 like this cult movies review
---
MICHAEL HERZ & LLOYD KAUFMAN
The Toxic Avenger Part II
Movie
•
Cult movies
Cult
[70/100]

88 Films
09/12/2014, Didier BECU
---
The superhero of the fictional town Tromaville, which is located opposite New York, is The Toxic Avenger (Mitch Cohen). In the first part we saw how janitor Melvin Junko fell into a vat of toxic waste and ended up as a hideous monster. Armed with a mop (you read that right!) he fought against the organized crime in his city. He became a hero, but he is fed up with the luxury life with his blind girlfriend Claire (Phoebe Legere) Meanwhile, the malicious people from Apocalypse Inc. are tired of it too. Suddenly they come up with the idea to send Toxie to Japan, so they can take their chances in Tromaville. The superhero moves to the land of the rising sun looking for his father. Because he has forgotten his ID, Toxie decides to enter Japan in Godzilla-style and that results in chaos and panic.
Of course it's all nonsense, but that is the trademark of the Troma studios (read Lloyd Kaufman and Michael Herz). The two men produced more than 1000 movies, The Toxic Avenger from 1985 was the most successful. Something like that should of course be celebrated with a trilogy. They didn't give it much thought, because the second and third sequel were filmed almost simultaneously.
Probalby no one will say that the second (or third ) is better than the original, and yet TheToxic Avenger Part II has become another irresistibleTroma production. It is pure nonsense, but funnier than most of what you see these days. The special effects are so laughably cheap that they become hilarious. And yes, all the clichés you know about Japan are used, but no cult freak will mourn about that!
Thanks to 88 Films The Toxic Avenger Part II is now available on Blu-ray, with a lot of little short films of Troma, for example one in which the Toxic Avenger is sent away to find his father, so studio boss Lloyd Kaufman can have some pleasure with a bimbo. Hilarious, right? If you do not agree, then you better do not start watching the adventures of Toxie. Too bad for you if that is your decision, because you do not know what you are missing!
Didier BECU
09/12/2014
---
De held uit het fictieve stadje Tromaville, dat tegenover New York ligt, is The Toxic Avenger (Mitch Cohen). In het eerste deel zagen we hoe schoonmaker Melvin Junko in een vat toxisch afval belandde en in een afgrijselijk monster veranderde. Gewapend met een dweil (je leest dat goed!) bond hij de strijd aan tegen de misdaadorganisaties van zijn stad. Het leverde hem een heldenstatus op, maar hij is het luilekkerleventje met zijn blinde vriendin Claire (Phoebe Legere) ondertussen echt wel beu. Ook de kwaadaardige lieden van Apocalypse Inc. hebben er schoon genoeg van. Plots komen ze op het idee om Toxie gewoon naar Japan te sturen zodat ze hun slag kunnen slaan in Tromaville. De superheld vertrekt naar het land van de rijzende op zoek naar zijn vader,maar omdat hij zijn identiteitskaart is vergeten, besluit Toxie om Japan te betreden in Godzilla-stijl en zorgt er voor chaos en paniek.
Natuurlijk is het allemaal klinkklare onzin, maar dat is nu eenmaal dat waarvan de Troma-studio's (lees Lloyd Kaufman en Michael Herz) hun handelsmerk hebben gemaakt. De twee heren produceerden meer dan 1000 films waarvan The Toxic Avenger uit 1985 de succesvolste was. Zoiets moet natuurlijk met een trilogie worden gevierd. Er is niet veel over nagedacht, want de opnames van de tweede en de derde sequel gebeurden bijna gelijktijdig. Er zal wellicht niemand zijn die de tweede (of de derde) beter vindt dan het origineel, toch is TheToxic Avenger Part II wederom zo'n Troma-productie geworden die compleet onweerstaanbaar is. Het is pure nonsens, maar zo veel leuker dan het meeste wat je in de maag gesplitst krijgt. De special effects zijn zo lachwekkend goedkoop dat het hilarisch is. En ja hoor, alle clichés die je van Japan kent worden nog eens door de mangel gehaald, maar geen cultfreak die dat jammer vindt.
Dankzij 88 Films is The Toxic Avenger Part II vanaf nu op Blu-ray verkrijgbaar, met een heleboel korte kleine filmpjes uit de Troma-stal zoals die waarin de Toxic Avenger de straat wordt opgestuurd om zijn vader te zoeken zodat studiobons Lloyd Kaufman lekker van bil kan gaan met één of andere bimbo. Hilarisch toch? Als je het daarmee niet eens bent, begin je maar beter niet aan de avonturen van Toxie. Jammer, want je weet niet wat je mist!
Didier BECU
09/12/2014
---
---