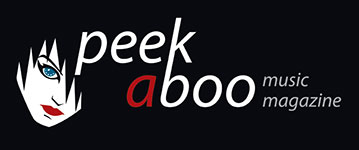 like this cd review
---
MICHAEL SELE (THE BEAUTY OF GEMINA)
Ten Albums That Changed My Life
Music
•
CD
03/09/2015
---
Since their early start, The Beauty Of Gemina always were one of the favourite bands of Peek-A-Boo, so we're extremely delighted that their frontman Michael Sele was willing to share his ten favourite albums with us....
10 Albums that changed my life, Michael Sele
1. MIKE OLDFIELD – Ommadawn
Even now I listen to a couple of Mike Oldfield's instrumental albums from the seventies from time to time. His 3rd record Ommadawn I like the most and it's a good friend on a dark and lonely night.
2. THE CURE – Disintegration
I know it's not very innovative to say, but yes, it's my favourite album by The Cure. Robert Smith at his absolute best.
3. PINK FLOYD – The Wall
This kind of rock opera and political concept album explores the themes of abandonment and personal isolation. It came out at a time when I was astudent in education and psychology. Excellent!
4. GLENN GOULD – The Goldberg Variations
One of the best-known and most celebrated classical pianists and interpreters of the piano music of Johann Sebastian Bach. If you want to open the door to higher places, then go and listen to this music. The aria at the beginning is a song for eternity. When I really feel low, then it's the perfect medicine.
5. BOB DYLAN – The times They are a Changing
I have seen him play live on stage so many times and every time it was a disaster. But he remains one of the greatest songwriters, and his early works are for ever in my mind and heart.
6. KONSTANTIN WECKER – Genug ist Nicht Genug
The best German political song writer and poet ever. The album was released in 1978 and I still listen to it today. Timeless lyrics and timeless beauty!
7. AC/DC – Back in Black
It reminds me of good times when I was a teenager and we thought we could change the world. Hells Bells is a massive song with such total arrogance and swagger.
8. U2 – The Joshua Tree
This album is a masterpiece and the songs are evergreens. If they are played on the radio, now and then, it's time to turn up the volume and lose yourself.
9. BJORK – Debut
I visited London so many times in the early nineties and it was at that time that the eccentric singer and artist from Iceland changed my musical landscape. It was so new and full of such energy and intensity. Great videos and great sound too.
10. TALK TALK – Spirt of Eden
If rock music can be art, than you find on this record, the moment when so many new musical possibilities were hatched.

03/09/2015
---
---