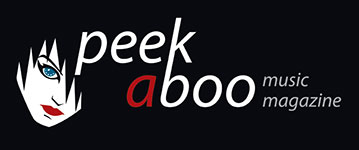 like this movie review
---
MICHAEL TIDDES
A Haunted House 2
Movie
Comedy
[35/100]

E1
28/08/2014, Didier BECU
---
Let's begin this review with an advice! If you think that a scene in where an adult is raping a doll that looks like a child is disgusting, you better start not watching A Haunted House 2. Maker Marlon Wayans probably laughs with this type of criticism as when he started Scary Movie, he became quite rich with the "art" of horror parody. Because Scary Movie 7 sounds a bit too silly, he invented last year A Haunted House (which is in fact completely the same). Once again film journalists blamed Wayans for coming up with one of the worst movies ever, but why changing a winning team? Especially when you can cash in 38 million dollars? For the sequel Wayans went very far, so far that it almost starts out being extremely funny!
There's probably no one around who cares about the script as that has no importance at all. A Haunted House 2 is just a collection of jokes that are mostly based upon sex and racism. As said before, sometimes it's hilarious. When the dog is crushed by a stone, Malcolm (Marlon Wayans) screams: "Call 112, tell them the dog is white!"
No, things are not going well with Malcolm. His former girlfriend Kisha (Essence Atkins) was possessed by the devil and died in a car accident. He's now with Megan (Jaime Pressly), but soon demons turn up in his new family either. The son has an imaginary friend with whom he talks, while the daughter always is carrying a mysterious box. And Malcolm? Well, he is stalked by a doll!
The goal of this movie is to be a parody on current horror movies. Even if fans will immediately recognize the scenes Wayans is referring to, there's no necessity to know them if you want to enjoy (well) Wayan's jokes. As said the comedian has left all boundaries behind him. The jokes are extremely wrong and very brutal, not to mention the word perverse! So you have to take or leave it, there's no midway and you choose which way you take!
A Haunted House 2 is a very bad movie that is enormously funny. That's all we can say.
Now out on DVD and Blu-ray on Entertainment One.
Didier BECU
28/08/2014
---
Laten we deze bespreking met een raad beginnen. Als je vindt dat het niet kan dat er een scène bestaat waarin een volwassen man op de meest perverse manier een kinderpop verkracht, laat deze film dan maar links liggen omdat je je alleen maar zou ergeren. Ondertussen lacht Marlon Wayans alle moraalridders weg. Sinds Scary Movie is Wayans stinkend rijk geworden door de "kunst" van de horrorparodie. Omdat Scary Movie 7 een beetje te routineus klinkt, kwam hij vorig jaar met A Haunted House op de proppen. De critici schreeuwden nogmaals moord en brand, de prent werd door verschillende bladen als de slechtste film van het jaar omschreven, maar Wayans hield er toch een dikke 38 miljoen dollar aan over. Dus waarom stoppen? En dus is de grappenmaker er in geen tijd terug met de sequel en deze keer gaat hij zeer ver. Zo ver dat het zelfs onweerstaanbaar grappig wordt!
Er is geen mens die wakker ligt van het verhaal want dat is van zeer ondergeschikt belang. A Haunted House 2 is een collectie van een heleboel grollen en grappen die ofwel over seks of over racisme gaan. Soms is dat grappig. Zo schreeuwt Malcolm (Marlon Wayans) "Call 112, tell them the dog is white" wanneer zijn huisdier wordt verpletterd. Wat neen, het gaat helemaal niet goed met onze vriend sinds zijn vriendin Kisha (Essence Atkins) door de duivel werd bezeten en omkwam in een ongeluk. Hij is wel in de armen van Megan (Jaime Pressly) terechtgekomen, maar al gauw duiken ook in het nieuwe gezin allerlei demonen op. Het zoontje heeft een denkbeeldig vriendje en de dochter loopt met een vreemde doos rond. En Malcolm? Wel de sufferd wordt gestalkt door een pop!
In principe gaat het om een parodie en griezelfanaten zullen ongetwijfeld wel de scènes herkennen die in A Haunted House 2 in het belachelijke worden getrokken, maar een voorkennis van moderne griezelfilms is helemaal niet vereist om deze ongein te kunnen volgen. Wayans kent deze keer geen grenzen. Hij weet dat hij foute humor tapt, maar dat is waar het hem in deze film om draait. Te nemen of te laten en jij kiest als kijker tot welk kamp je behoort. A Haunted House 2 is een verschrikkelijke film die ongelooflijk grappig is. Meer kunnen we daar niet over zeggen.
Er staat geen extra materiaal op deze Blu-ray en bij zo'n release hoeft dat ook niet!
Wayans laat weer al zijn duivels los in A Haunted House 2. Een verwittigd man is er deze keer drie waard, want de komiek laat geen heilig huisje overeind staan en dat zal niet iedereen kunnen appreciëren.
Didier BECU
28/08/2014
---
---