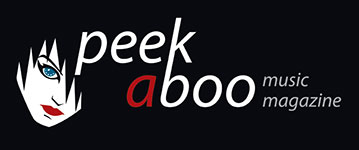 like this movie review
---
MICHAEL WINTERBOTTOM
Trishna
Movie
Drama
•
World Cinema
[63/100]

A-Film
13/10/2013, Didier BECU
---
Michael Winterbottom is the kind of director we really like. He's a genius documentary maker (Welcome to Sarajevo), he's the man behind the story of Factory Records (24 Hour Party People), he's the creator from some remarkable movies (Butterfly Kiss), but once in a while he just like to tell a classic story.
The British director has a special love for the classic works of Thomas Hardy. Earlier Winterbottom made Jude and now he chooses fora n adaption of Tess Of The d'Ubervilles which already has been made by Roman Polanski with the excellent Nastassia Kinski. You won't find that much similarities though as Winterbottom has replaced this Victorian story to the contemporary life in India.
Trishna (Freida Pinto) lives at the country. She daily cares about her parents. Studying is impossible as not only there's no money, there's no university around as well. Despite all this, the young Trishna lives a happy life. This all changes when she met the young BritishJay Singh (Riz Ahmed). The young gentleman immediately falls in love with the Indian beauty and he proposes her a job at the hotel in Daipur that belongs to his father. Trishna agrees, but due to the system of caste the young lovers have to hide their passion. When Trishna got pregnant, she returns to her parents.
The movie leaves you behind with a double feeling as somewhere it looks likeif the director could do much more with this subject. There are some scenes in where the real Winterbottom comes above, but all by all is Trishna a bit too tedious which makes it all look like an ordinary BBC-drama. Winterbottom who is famous for his political touch in his movies doesn't add a thing to this curious subject. The actors do nothing as well which makes it extraordinary. That's especially weird for Freida Pinto as she was after all the star in Danny Boyles Slumdog Millionaire. Here's she just a stunning beauty.
Those who'll love traditional adaptions without surprises will like Trishna, but those who are in search for the genius of Winterbottom might get disappointed.
Trishna is available through A-Film, on Blu-ray and dvd.
Didier BECU
13/10/2013
---
Michael Winterbottom is het soort regisseur dat van alle markten thuis is. Een geniaal documentairemaker (Welcome to Sarajevo), de verfilmer van het verhaal van Factory Records (24 Hour Party People), tevens maker van eigenzinnige films (Butterfly Kiss) en af en toe ook gewoon iemand die graag een klassiek verhaal vertelt. Kortom, een filmmaker om te koesteren!
De Britse cineast heeft een speciale liefde voor het werk van schrijver Thomas Hardy. Eerder verfilmde Winterbottom Jude en nu ook Tess Of The d'Ubervilles dat eerder door Roman Polanski met Nastassia Kinski op imponerende wijze werd ingeblikt. Veel raakpunten zul je evenwel met deze film niet vinden, want Winterbottom verplaatste het Victoriaanse verhaal naar het India van vandaag.
Trishna (Freida Pinto) woont op het platteland. Haar dagelijkse leven bestaat uit de zorg voor haar ouders. Van studeren is echter geen sprake. Niet alleen is er geen geld, ook is er geen universiteit in de buurt. Trishna is desondanks dit alles gelukkig met haar eenvoudige leventje. Alles krijgt weliswaar een flinke ommezwaai als ze de Brit Jay Singh (Riz Ahmed) toevallig ontmoet. De welgestelde jongeman wordt op slag verliefd op de Indische schone en stelt haar voor om in het hotel van zijn vader in Daipur te werken. Trishna stemt toe, maar door het kastensysteem moet de liefde van de twee geheim blijven. Als Trishna zwanger wordt, besluit ze om terug naar haar ouders te trekken.
De film laat je met een dubbel gevoel achter, gewoon omdat je het gevoel hebt dat de regisseur veel meer met dit drama kon aanvangen. Af en toe steekt hij wel wat opwindende (zeg maar controversiële) scènes in het (soms te melige) verhaal waardoor de echte Winterbottom naar boven komt, toch oogt Trishna al bij al net iets te veel als een klassiek BBC-drama zonder diepgang. Winterbottom die niet vies is van politiek geladen films voegt ook niks toe aan dit thema dat nochtans vele vragen oproept. Ook de acteurs zelf gaan nooit buiten de lijntjes. Ook dat is vreemd, want Freida Pinto schitterde eerder in Danny Boyles Slumdog Millionaire terwijl ze in dit drama zich beperkt tot gewoon mooi wezen.
Neen, wie gek is van klassieke traditionele verfilmingen (ook al verplaatste Winterbottom het plattelandsmeisje Tess naar een ander continent) zal Trishna meer dan appreciëren. Filmfans die uit zijn op dat Winterbottom-extraatje zullen op hun honger blijven zitten.
Trishna is uitgebracht door A-Film, en dit zowel op Blu-ray als dvd.
Didier BECU
13/10/2013
---