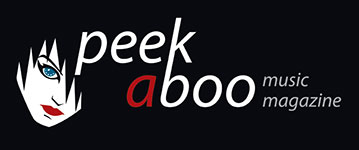 like this article review
---
MICHEL SORDINIA (THE NAMES)
Ten Albums That Changed My Life
Article
09/10/2015, Didier BECU
---
The Names is the sole Belgian band that has released a 7"(Nightshift) on Factory Records. During the 80s their debut Swimming (on Les Disques de Crépuscule) was one of the most underrated Belgian records ever. Years later (in fact, decades later!) The Names is still around (and still cult!) with Michel Sordinia being one of the key members. Come on Michel, tell us the ten records that changed your life!
1. TELEVISION - Marquee Moon
Great songs, sharp guitars, and oh, so moving vocals. A favourite forever!

2. THE STOOGES - Fun House
The most played record during my early teenage years. Wild!

3. ROBERT WYATT - Rock Bottom
The greatest, saddest and depression causing record ever, together with Bob Dylan's Blood On The Tracks.

4. DAVID BOWIE - Low
The master of disguise hitting new altitudes with one of his most experimental efforts.
5. THE VELVET UNDERGROUND & NICO - The Velvet Underground And Nico
The Velvet Underground: a great, decisive influence on my early musical moves. And a goldmine for covers !
6. SERGE GAINSBOURG - Histoire de Melody Nelson
Infinitely moody, poetic, provocative, bitter sweet, with fantastic string orchestrations. A French gem with British accents.
7. JOY DIVISION - Unknown Pleasures
Joy Division: Martin Hannett, so creative, inventing a sound before inviting us to join. And Ian's voice, intense, extremely moving.

8.MAGAZINE - The Correct Use Of Soap
Magazine (Hannett again, yeah !). The best album by a band we felt closer to than many Factory acts.

9. LOU REED - Berlin
Ah, Berlin! The city has changed so much, but this fantastic, intimate album will always be there, in the air, when I'm walking this great place.

10. THE DOORS - The Doors
Morrison was my first musical hero. So strange and yet so close…
Didier BECU
09/10/2015
---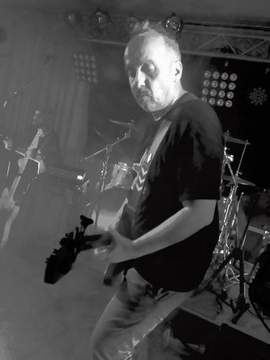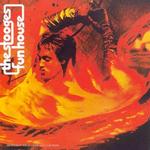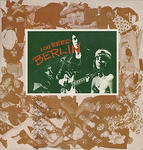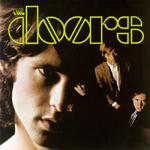 ---