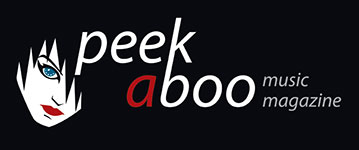 like this cult movies review
---
MICHELE SOAVI
Stage Fright
Movie
•
Cult movies
Slasher
[64/100]

Exposure Cinema
03/10/2014, Didier BECU
---
Of course horror fans know it already. If you want to have a masterpiece in your hands you better check out the Italians! These days directors like Dario Argento, Lucio Fulci or Mario Bava are (finally!) respected by "serious" film critics, but there is more than those classics alone! Lots of great movies were back then released on videotape only and these days collectors have to pay quite some money if they want to add these gems in their collection. But no worries if you don't find them. Today some small companies started to release those diamonds on restored Blu-ray's. One of them is the UK-based Exposure Cinema. The newest title in their collection that you really should dig is Stage Fright (aka StageFright: Aquarius) from 1987 by Michele Soavi.
Soavi is surely not the most known director, but he used to be director-assistant from many giallo-classics like Tenebre by Dario Argento. The legendary director Joe D'Amato who created the Black Emanuelle-franchise or B-movies with names like Porno Holocaust had confidence in Soavi's directing debut, and produced it. The two haven't become rich from it as Stage Fright was only a hit on the video market, but these days it's a gigantic cult classic!
The story takes place in a theatre and is a mixture from the classic giallo and the eighties-slasher genre. Some cult fanatics claim that Stage Fright is one of the most violent slashers from that period. Soavi has indeed a rich fantasy to kill his protagonists. Drills are penetrating stomachs, people get beheaded and you can see intestines lying around everywhere! It's a blood feast, but Soavi always do it with style. The serial killer who is dressed as an owl (a costume he has stolen) is one of the scariest you'll ever see!
So surely, a classic that deserves a restoration on Blu-ray, even if we think every movie on earth deserves that! The bonus section is huge. Apart from interviews with the director and some actors, there are many other gems included: an one hour long documentary with Joe d'Amato who is revealing us the history of Italian cult cinema. Also excellent is the documentary The Revenge Of The Video Cassette in where you can see devoted fans doing everything to obtain that collector item in their videotape collection.

So yes, this is a release to cherish. Just be careful you won't choke as there will be blood!
Didier BECU
03/10/2014
---
Horrorfans moet je al lang niet meer overtuigen. Zij weten als geen ander dat je de meesterwerken in het bibbergenre meestal bij de Italianen vindt. Namen als Dario Argento, Lucio Fulci of Mario Bava hebben ondertussen zelfs hun plaats in de schrijfsels van gerenommeerde recensenten verdiend, maar er is natuurlijk meer op de markt dan dat. Er zijn tevens talloze kleine meesterwerken die alleen maar op videotape werden uitgebracht en waar je vandaag heel wat poen moet voor neertellen als je het hebbeding in jouw collectie wil zien verdwijnen. Geen nood echter, want tegenwoordig zijn er heel wat labels (ofschoon je ze in het buitenland moet gaan zoeken) die deze cultfilms netjes op Blu-ray restaureren. Een van hun is de Britse maatschappij Exposure Cinema. Het nieuwste paradepaardje in hun ondertussen al aardig gevulde catalogus is Stage Fright (ook bekend als StageFright: Aquarius) uit 1987 van Michele Soavi.
Soavi is misschien niet meteen de bekendste regisseur, maar hij werkte als regie-assistent mee aan talrijke grote giallotitels zoals bijv. Tenebre van Dario Argento. De legendarische regisseur Joe D'Amato die o.a. de bedenker was van de Black Emanuelle-franchise of leuke B-films met vreemde namen als Porno Holocaust zag best wel brood in Soavis regiedebuut en produceerde daarom de film. Echt rijk zijn ze daar niet van geworden, maar zoals dat vaker gaat in het genre werd Stage Fright een bescheiden hit op de videomarkt en later zelfs een gigantische cultklassieker.
Het verhaal dat zich in een theaterzaal afspeelt zweeft ergens tussen de klassieke giallo en de eighties-slasherfilm. Volgens heel wat cultkenners behoort Stage Fright zelfs tot één van de meest gewelddadige films uit deze periode. Soavi hield zich inderdaad niet in om de pineuten uit het verhaal op de meest beestachtige wijze af te slachten. Drilboren doorboren magen, hoofden worden bij de vleet afgehaakt en de uitgerukte darmen slingeren letterlijk in het rond. Wel doet Soavi dat altijd in stijl. De seriemoordenaar die trouwens verkleed rondloopt in een angstaanjagend uilenpak dat hij uit het toneeldecor jatte is één van de meest bizarre creaties die je ooit in een horrorfilm hebt gezien.
Een klassieker dus die zo'n restauratie verdient (ofschoon dat eigenlijk voor iedere film geldt). De bonussectie is rijk aangevuld. Er is bijv. een één uur durende documentaire over grootmeester Joe d'Amato die ons de geschiedenis van de Italiaanse cultfilm in een notendop vertelt. Minstens even interessant is de documentaire The Revenge Of The Video Cassette waarin een beeld geschetst worden van freaks die vandaag hemel en aarde verzetten om een zeldzame videotape in hun collectie bij te zetten.
Kortom, een release om van te snoepen. Let wel op dat je je niet in het bloed verslikt!
Didier BECU
03/10/2014
---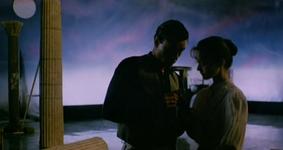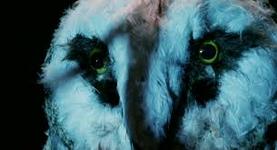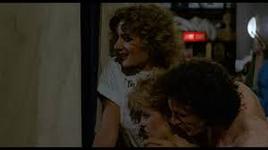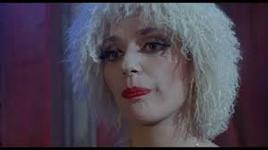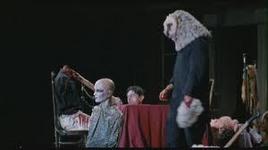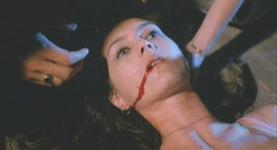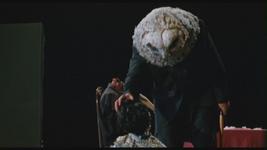 ---