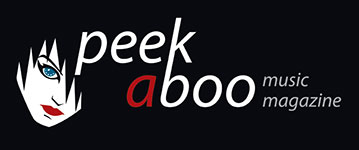 like this cd review
---
MIKA GOEDRIJK
Naked
Music
•
CD
Drum n bass
•
Electro
•
IDM (Intelligent Dance Music)
[80/100]

Hymen Records
18/09/2013, Chris KONINGS
---
Mika is the man behind projects like This Morn' Omina, Nebula-H and since 2009 he's also working under his own name. This is his third album, the previous one I remember being slightly unbalanced, a collage of ideas and sounds but difficult to get dragged into.

The album title suggests he now presents himself in a most vulnerable way, without any means of protection. Again it seems to be a collage of ideas and influences he wants to tackle, it's mostly downtempo added with his trademark tribal percussion. Percussion is good to dance but most people want to hear some club sounds as well so Mika also delivers plenty of those, beginning from "Open" and really taking up the pace in the amazing "Nowhere" or "(Life In) Rerun". Perfect clubby electro for night driving or catching the sunrise at parties.
Downtempo electro and repetitive backing loops makes "Desert Snow" a cross between Clock DVA's Sign or Man-Amplified and Laurent Garnier. "Highways" doesn't work for me, it's a bit lengthy and uneventful but still crisp production (that goes for the entire album). "King Rat" is a big improvement then, also quite long with a very slow build up that morphs into a very compelling track. Everywhere you can find his trademark percussion but all songs are still very far away from the action packed This Morn Omina project. And so you really believe these are his own, deepest emotions he translates into music.
Of course he cannot deny his Morn Omina roots and from "L'Enfer Blanc" the percussion becomes thicker and more dominant. The same goes for the next songs such as "Turmoil", "Clockwork" and last song "Stonewall" even has a bit of breaks thrown in for good measure. This evolution feels very natural and so with this new album I cannot say there's any hint of imbalance as with his previous record.
Great effort Mika and I love the way he concludes the album with a powerful yell, that really tops it!
Chris KONINGS
18/09/2013
---