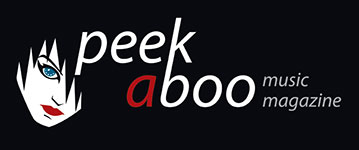 like this documentary review
---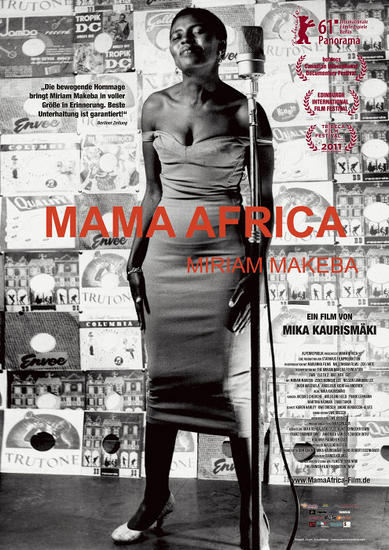 MIKA KAURISMAKI
Mama Africa
Movie
•
Documentary
Biography
[75/100]

Filmfreaks
24/06/2014, Didier BECU
---
Fans from World Music will probably be familiar with the name of Miriam Makeba, the female South-African singer (born in 1932) who scored a worldwide hit with Pata Pata. This woman certainly didn't have an easy life and that was reason enough for Mika Kaurismäki (indeed, the brother from Aki) to make an exciting documentary from it.

The secret from a good rock documentary, or at least that's what I think, is when the maker succeed in getting the attention from the viewer for a subject he knows nothing about it, or even have no interest in. In all honesty, before watching Mama Africa I have never heard from Miriam Makeba. Mind you, I am the one to blame, not the singer who died in 2008.
Miriam Makeba herself never saw the documentary. Apart from being a celebrated singer, Miriam was also a political activist who battled against poverty and racism. It all started quite innocent when she joined the girl band The Skylarks, but soon she talks in her lyrics about the cruelty that Apartheid causes. Makeba is banned from South-Africa and escapes to America where she already was a bit of star among jazz lovers. Over there it ends bad as well. After her failed marriage with Hugh Masekela, she meets Stokely Carmichael: the leader from the controversial Black Panther-movement. Makeba is getting more and more radical. This results not only in banning her records, the woman is also forced to run away for a second time in her life. Due to the fact that President Sékou Touré is a fan, she lands up in the west-African Guinee. In 1990 Miriam Makeba could finally return to South-Africa.


Mama Africa is certainly not a pure music documentary. Of course you'll hear several songs or see some footages from her concerts, but this is in the first place a touching portrait of the strong woman that Miriam Makeba wass. A woman who was not afraid to say things how they are. That's also the reason why this is a documentary for everybody, not only for music fans.


Mama Africa is out on Filmfreaks on DVD.
Didier BECU
24/06/2014
---
Liefhebbers van wereldmuziek zullen wellicht vertrouwd zijn met de naam van Miriam Makeba, Pata Pata werd immers een wereldhit voor deze in 1932 geboren Zuid-Afrikaanse zangeres. Haar leven was, om het zacht uit te drukken, turbulent en meer dan spannend genoeg voor Mika Kaurismäki (inderdaad, broer van Aki) om er een beklemmende documentaire van te maken.


Een goede muziekdocumentaire is geslaagd, althans dat denk ik toch, als de regisseur de aandacht van de kijker kan vestigen op een onderwerp waarvan hij niets afweet (of eigenlijk niet veel interesse voor heeft). Want laat mij eerlijk zijn, voor Mama Africa had ik nog nooit van Miriam Makeba gehoord. Dat ligt evenwel aan mijn gebrek aan kennis van wereldmuziek, niet aan de in 2008 gestorven zangeres.


Miriam Makeba die zelf nooit de documentaire over haar leven heeft gezien was naast een gevierde zangeres, vooral bekend als politieke activiste die tegen racisme en armoede ten strijde trok. Het begon allemaal vrij onschuldig met haar rol in de meidengroep The Skylarks, toch kaart ze al gauw in haar songs de wreedheid van het Apartheidsregime aan. Makeba wordt uiteindelijk uit Zuid-Afrika gezet en belandt in Amerika alwaar ze in jazzmiddens al een tijdje een ster was. Ook daar loopt het verkeerd af, want nadat haar huwelijk met muzikant Hugh Masekela op de klippen liep, botst ze op Stokely Carmichael, leider van de Black Panther-beweging. Makeba wordt steeds radicaler in haar spreken. Daardoor wordt niet alleen haar muziek verbannen, maar wordt ze voor een tweede keer een land uitgezet. Ze vlucht uiteindelijk naar het West-Afrikaanse Guinee omdat president Sékou Touré een grote fan van de dame was. Pas in 1990 kon Miriam Makeba terug naar vaderland Zuid-Afrika.


Mama Africa is dus zeker geen muziekdocumentaire. Natuurlijk passeren af en toe wel enkele liedjes de revue of zie je wat concertfragmenten, maar Mika Kaurismäki schetste in de eerste plaats een ontroerend portret van een moedige vrouw die weigerde om een blad voor haar mond te houden. Dat is dan ook een reden dat deze documentaire een werkje is dat voor iedereen is gemaakt, zelfs voor wie helemaal niet tuk is op wereldmuziek.
Mama Africa is vanaf nu via Filmfreaks op dvd verkrijgbaar.
Didier BECU
24/06/2014
---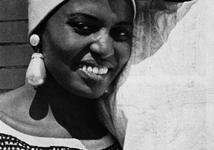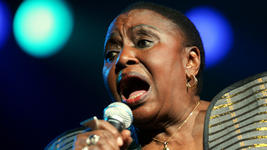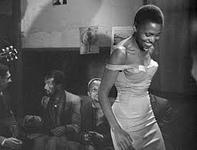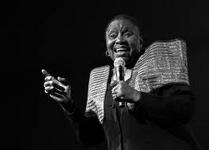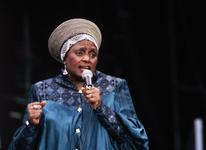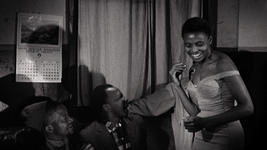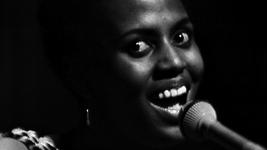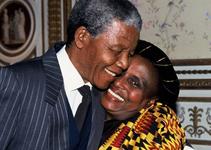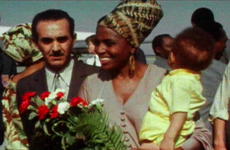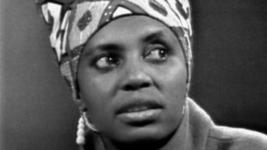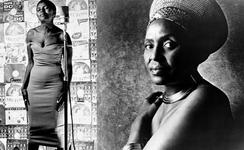 ---