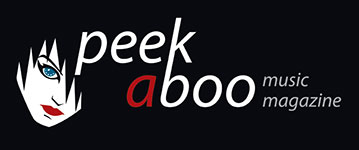 like this documentary review
---
MIKA TAANILA
Erkki Kurenniemi : The Dawn of Dimi
Movie
•
Documentary
Avant-garde
•
Electronics
[75/100]

Kinotar Oy
24/08/2015, William LIÉNARD
---
He is the son of a writer of children's books and a chemist, and so Erkki Kurenniemi was destined to be interested in culture and science from an early age. Between 1962 and 1974 he developed electronic instruments and studio equipment at the Department of Musicology at the University of Helsinki, from 1976 to 1978 he was working as a designer of control systems for industrial robots at Oy W. Rosenlew Ab, and in the period 1980-1986 he was employed in the same industry at the cable division of Nokia, where he focused on industrial applications in the field of automation, which led in 1987 to the appointment as consultant and chief planner at Heureka, a science center in Vantaa, Finland, with the goal to popularize scientific information.
His most famous achievement is a series of devices which he called Dimi (Dimi-T, Dimi-S, Dimi-O) in which brain waves, but also bio-feedback (touch) or optical signals are converted into sound (via an interface), that ev. can be combined with musical instruments during live concerts. Real music is hardly involved in the process, but the result is often spectacular and after some practice it is usable in a (mostly) electronic composition.
The documentary shows the experiments of Kurenniemi and the way he transformed the Dimis into useful tools, which is best illustrated in detail in a fragment in which four men are touching each other in different ways and places (Dimi-S experiment), and another in which a dancer is filmed (Dimi-O experiment), whereby the monitor is connected to a computer, which transforms the image into sound. Sounds complicated, but in reality is it only a matter of insuring the communication between the different situations/devices via the perfect interface. Of course, it all has a rather experimental nature, but Kurenniemi's findings have definitely affected the evolution of electronic music. He is a pioneer of the genre and in Finland he has received important prizes for his pioneering work: the price of the Ministry of Culture (2003), Honorary Doctorate of the University of Helsinki (2004) and the Order of the Lion of Finland (2011).
Kurenniemi's work dates mostly from the sixties and seventies, but since the beginning of this century, he again focuses on the development of digital tools. The result is the Dimi-H, which picks nuts out of the air, generated by a camera in a 3D environment.
Pan Sonic Plays Kurenniemi (59'), is a live concert in which the tools of the creator are used. It sounds all very experimental and industrial. Erkki Kurenniemi is mainly known by lovers of experimental electronic music and for them this DVD is intended.
Erkki Kurenniemi : The Dawn of Dimi
Mika Taanila
Documentaire/Documentary
Finland, 2002
180 min. – 1.78:1 – Fins/Finnish/Zweeds/Swedish/Engels/English
Ondertitels/Subtitles: Engels/English
Extra: Pan Sonic Plays Kurenniemi
William LIÉNARD
24/08/2015
---
Als zoon van een schrijfster van kinderboeken en een chemicus, kreeg Erkki Kurenniemi als het ware de interesse voor cultuur en wetenschap met de paplepel toegediend. Tussen 1962 en 1974 ontwikkelde hij als assistent op het Departement voor Musicologie van de universiteit van Helsinki elektronische instrumenten en studio-apparatuur, van 1976 tot 1978 was hij aan de slag als designer van besturingssystemen voor industriële robots bij Oy W. Rosenlew Ab, en in de periode 1980-1986 was hij in dezelfde branche werkzaam bij de kabeldivisie van Nokia, waar hij zich toelegde op industriële toepassingen op het vlak van automatisatie, wat in 1987 leidde tot de aanstelling als consultant en hoofdplanner bij Heureka, een wetenschapscentrum in het Finse Vantaa dat zich tot doel stelt wetenschappelijk informatie te populariseren.
Zijn bekendste realisatie is een reeks apparaten die hij Dimi noemde (Dimi-T, Dimi-S, Dimi-O), waarbij hersengolven, maar ook bio-feedback (aanrakingen) of optische signalen via een interface omgezet worden in geluid, dat ev. tijdens liveconcerten met muziekinstrumenten kan worden gecombineerd. Van echte muziek is er nauwelijks sprake, maar het resultaat was vaak spectaculair en na enige oefening bruikbaar in een (overwegend) elektronische compositie.
In de documentaire vertelt Kurenniemi over zijn experimenten en de manier waarop hij de Dimis ontwikkelde tot bruikbare instrumenten, wat uitvoerig geïllustreerd wordt in een fragment waarin vier mannen elkaar op verschillende manieren en plaatsen aanraken (Dimi-S-experiment) en een ander waarin een danseres wordt gefilmd (Dimi-O-experiment) en de monitor met een computer is verbonden die het beeld omzet in geluid. Klinkt ingewikkeld, maar in werkelijkheid is het alleen een kwestie om de communicatie tussen de verschillende situaties/apparaten op gang te brengen via de perfecte interface. Uiteraard heeft het allemaal een vrij experimenteel karakter, maar Kurenniemi's bevindingen hebben de evolutie van de elektronische muziek wel degelijk beïnvloed. Terecht staat hij dan ook geboekstaafd als een pionier van het genre en in Finland heeft hij ondertussen zo wat alle belangrijke prijzen gekregen: de prijs van het Ministerie van Cultuur (2003), eredoctoraat van de Universiteit van Helsinki (2004) en de Orde van de Leeuw van Finland (2011).
Kurenniemi's werk stamt hoofdzakelijk uit de jaren zestig en zeventig, maar sinds het begin van deze eeuw legt hij zich opnieuw toe op de ontwikkeling van digitale instrumenten. Het resultaat is o.a. de Dimi-H, waarmee de bespeler de noten uit de lucht kan plukken in een door een camera gegenereerde 3D-omgeving.
In Pan Sonic Plays Kurenniemi (59') krijgt u een concert van dit elektrogezelschap te zien, waarin gebruik wordt gemaakt van het instrumentarium van de bedenker. Het klinkt allemaal zeer experimenteel en industrial. Erkki Kurenniemi geniet vooral bekendheid bij liefhebbers van experimentele elektronische muziek en voor hen is deze dvd dan ook hoofdzakelijk bedoeld.
William LIÉNARD
24/08/2015
---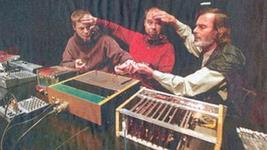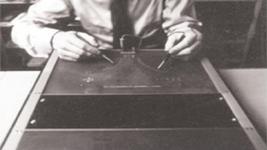 ---