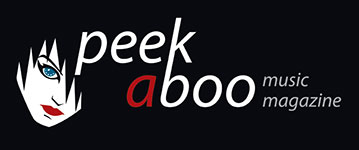 like this movie review
---
MIKAEL HAFSTROM
Escape Plan
Movie
Action
[52/100]

Dutch FilmWorks
05/02/2014, Didier BECU
---
Do you remember that scene from Last Action Hero in where Schwarzenegger starts laughing with his rival Stallone? In the meantime the two icons have buried the axe, and all the muscles from the 80's were gathered in The Expendables. Not only was this is an immense success, but the actors also learned to tone down themselves. Of course many producers were dreaming of a comeback. As for Sly and Arnie this lead to rather poor movies like The Last Stand and Bullet To The Head. A remaining wet dream was uniting the two. This already happened in The Expendables, but the role from the Austrian star was rather short.


But now there's Escape Plan. The title alone reveals the story, but that's not a problem. No one watches this movie for the script, as they only wanna see Stallone and Schwarzenegger. It might be true that they both have reached the age of their pension, but the magic still works and there's no one around to take their place.


It's not the first time that Stallone runs away from a prison as he did it before in Locked Up. This time it's different as he plays the role from Ray Breslin, a clever guy who earns his money with escaping from prisons. He's hired by the government to investigate if the security from prisons is good or not. According to this new Houdini you can escape from any cell. There are only three rules to follow: you have to know the routine from the guards, you have to know how the prison is built like and of course you need help from the outside. The newest challenge for Breslin is an ultramodern prison from where no one can escape. Breslin agrees but he's set up in a dirty plan. He's handed over to the cruel hands from the Hobbes (Jim Caviezel). Breslin can only escape by becoming friends with Rottmayer (Schwarzenegger).


There are some gaps in the story and because everything seems to go easy there isn't that much tension. No worries though as Stallone and Schwarzenegger are saving the movie by adding great humour. A quote like "You fight like a vegetarian" is typical Arnie-style and even if it's nothing new, it still has its effect. A real letdown is once again 50 Cent. Someone really has to tell the rapper that it's better to stop acting.


Escape Plan is a tip for the many Sly- and Arniefans. The newest flick isn't exactly Cobra or Commando, but it makes us ache for a new Terminator or Rambo. Aside from the wrinkles, Stallone and Schwarzenegger are still standing.


Escape Plan is out on Dutch Filmworks in a handy combopack. There is some extra material added in where you can see how the two actors are gracing each other. Who could have thought this?
Didier BECU
05/02/2014
---
Herinner je je nog die scène uit Last Action Hero waarin Schwarzenegger in een videotheek zijn rivaal Stallone belachelijk maakt? Ondertussen is de "strijdbijl" al lang begraven, want dankzij The Expendables werden alle spierbundels uit de jaren 80 mooi met elkaar herenigd en leerden ze vooral om zichzelf te relativeren. Dit krachtpatserfestijn werd tot spijt van wie het benijdt een ongezien kassucces waardoor Hollywoodproducenten van een comeback van deze iconen droomden. Voor wat Sly en Arnie betreft, leverde dat tot nu toe vrij matige actiefilms zoals The Last Stand en Bullet To The Head op. Een natte droom die overbleef was deze om Arnold en Sylvester samen in één film te casten. Het gebeurde al eens eerder in The Expendables, maar de Oostenrijkse spierbundel kwam nauwelijks in beeld.


Gelukkig is er nu Escape Plan. De titel alleen al onthult bijna het volledige verhaal, maar dat is helemaal niet erg. Geen mens die deze film wegens het script zal bekijken, hij wil gewoon Stallone en Schwarzenegger aan het werk zien. En jawel hoor, de beide heren zijn ondertussen al ver boven de grens van de pensioengerechtigde leeftijd, toch is er niemand in staat om hun te vervangen.


Het is niet de eerste keer dat Stallone uit een gevangenis ontsnapt, hij deed het al eerder in Locked Up. Deze keer verdient hij er wel zijn brood mee, want Ray Breslin wordt immers ingehuurd om te controleren of gevangenissen goed zijn bewaakt of niet. Deze moderne Houdini is ervan overtuigd dat je uit iedere gevangenis kan weg geraken. Er zijn drie regels die je in acht moet nemen: de routine van het gevangenispersoneel kennen, de plattegrond van het gebouw moet in je geheugen zitten en ook moet je op hulp van buitenaf kunnen rekenen. De nieuwste uitdaging voor Breslin is een ultramoderne gevangenis waar niemand kan uitraken. Breslin stemt toe, maar van bij het begin is het duidelijk dat men hem wil misbruiken. De koning van de ontsnappingen komt namelijk terecht in de handen van de wrede gevangenisdirecteur Hobbes (Jim Caviezel). Breslin sluit vriendschap met de gevangene Rottmayer (Schwarzenegger) om zo te ontsnappen.


Het verhaal loopt geregeld mank en van een echte spanning is er nooit echt sprake (gewoon omdat alles net iets te eenvoudig is), maar deze mankementen worden mooi opgevangen door de tandem Stallone-Schwarzenegger. De twee sparen in hun rake humor elkaar niet en het is duidelijk dat het verstand met de jaren komt. Een uitspraak als "You fight like a vegetarian" kan alleen maar uit Arnies mond komen. Het is niks nieuws, maar het werkt wel. Heel wat minder is het gesteld met de acteertalenten van 50 Cent. Iemand zou de rapper toch moeten vertellen dat het beter is om zich niet steeds belachelijk te maken, want zijn acteerprestaties zijn ronduit potsierlijk.


Escape Plan is dus een aangename film voor de talloze Sly- en Arniefans. Een nieuwe Cobra of Commando is het niet, toch blijft het ontzettend leuk om naar te kijken. Maak u dus alvast maar klaar voor een nieuwe Terminator of Rambo, want de twee 80's-iconen hebben (op de rimpels na) maar weinig van hun pluimen verloren.

Op de schijfjes vind je heel wat bonusmateriaal terug waarin de twee hun bewondering voor elkaar niet onder stoelen of banken steken. Wie had dat ooit gedacht?

Escape Plan is uitgebracht door Dutch Filmworks en dat in een handig combopack.
Didier BECU
05/02/2014
---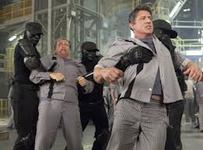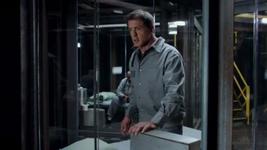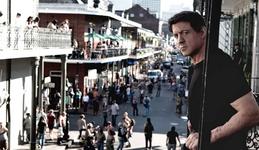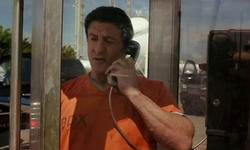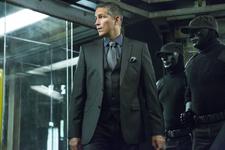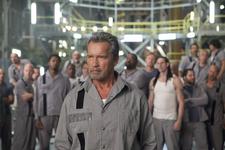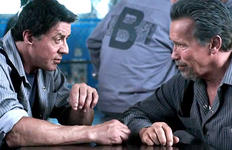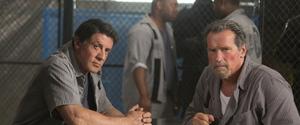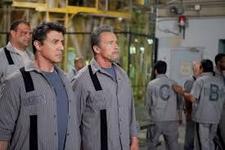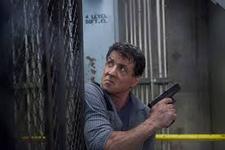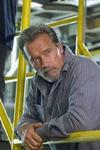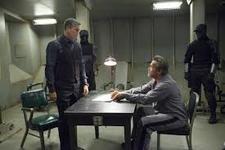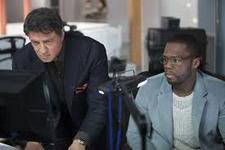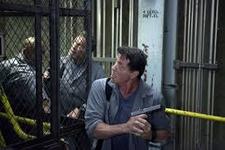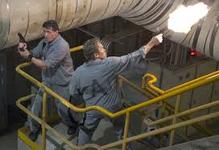 ---