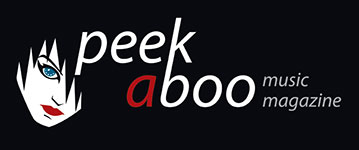 like this movie review
---
MIKAEL HAFSTROM
The Rite (2010)
Movie
Horror
[63/100]

21/04/2011, Ward DE PRINS
---
"The battle against the Devil, which is the principal task of Saint Michael the Archangel, is still being fought today, because the Devil is still alive and active in the World. - Pope John Paul II".
The Rite starts as a classic horror movie: with some intriguing text and the right accompanying images; and so it catches my attention immediately.
Michael Kovak (Colin O'Donoghue), son of an undertaker, decides to become a priest & sees himself sent to the Vatican for a course in Exorcism. Unfortunately, there's something about O'Donoghue mimic which make the story not likely to be taken serious.
Only when he meets Father Lucas Trevant (Anthony Hopkins), a master in exorcism, the whole idea becomes more plausible and the movie gets a bit better than a mediocre level. I liked the approach where no bloody or vomiting possessed people are needed to create a certain atmosphere. However then you would need a good story & superior acting. Luckily Mr. Hopkins could guarantee (partly) for this acting.
But as the story continues, it becomes thus straightforward and easy that it starts annoying and towards the end, the interest in a fresh pint of beer almost conquers my will to see the movie until the end.
Perhaps I have been spoiled too much by seeing so many great movies but this one is in my opinion just a better TV movie, but no quality to remain nested in my brains amongst really interesting modern horror movies like 'I Saw The Devil' (Jee-woon Kim) or 'Shutter Island' (Martin Scorsese).
I hope Anthony Hopkins next project will be a better (chosen) one.
Ward DE PRINS
21/04/2011
---
"De Strijd tegen de Duivel is de hoofdtaak van aartsengel Sint Michael. Deze strijd wordt ook vandaag nog gestreden vermits de Duivel nog steeds leeft en rondtrekt op deze Wereld. – Paus Johannes Paulus II"
The Rite start zoals een klassieke horrorfilm: met een intrigerende tekst en de perfect gekozen begeleidende beelden. Hierdoor heeft de film onmiddellijk mijn volledige aandacht.
Michael Kovak (Colin O'Donoghue), de zoon van een begrafenisondernemer, beslist om priester te worden. Tijdens zijn studie wordt hij al snel naar Rome gestuurd om daar een cursus exorcisme te gaan volgen. Helaas is er iets met de acteerprestaties of mimiek van O'Donoghue waardoor het verhaal niet echt serieus overkomt.
Enkel wanneer we Priester Lucas Trevant ontmoeten (Anthony Hopkins), een meester in exorcisme, wordt de film iets meer geloofwaardig en bereikt deze een beter niveau dan gemiddeld.
Een leuk aspect aan de film is de benadering zonder al te veel bloed of brakende bezetenen. Het maakt natuurlijk wel dat je een zeer goed verhaal en uitmuntende acteerprestaties nodig hebt als je dan een horrorfilm wil doen slagen. Gelukkig kan Mr. Hopkins instaan voor het betere acteerwerk.
Maar helaas wordt naarmate de film vordert het verhaal zo flinterdun en triviaal dat ik er nauwelijks mijn aandacht bij kan houden en het idee aan een frisse pint na de film me meer intrigeert dan het eigenlijke verhaal.
Ik ben misschien doorheen de jaren te zeer verwend door zoveel goede films maar volgens mij is The Rite enkel een betere TV film, en helaas geen kwaliteitsfilm die nog lang in mijn hersens zal blijven nazinderen, zoals dat wel het geval was bij enkele moderne horrorfilms zoals 'I Saw The Devil' (Jee-woon Kim) of 'Shutter Island' (Martin Scorsese).
Ik hoop dat Anthony Hopkins zijn volgend project beter uitkiest…
Ward DE PRINS
21/04/2011
---