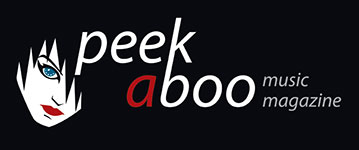 like this movie review
---
MIKE ELLIOTT
The Scorpion King 4: Quest For Power
Movie
Adventure
[25/100]

Universal Pictures
24/02/2015, Didier BECU
---
In 2002, quite a lot of people went to see The Scorpion King in the movie theatres. Normal, because if you can erase Dwayne Johnson from your movie memory, then you can say that this is an enjoyable adventure movie. Nothing less, nothing more. Of course producers are aiming for that last penny, and so The Scorpion King has 4 sequels till now. When you know that even Lou Ferrigno (indeed, the Hulk from the 80's) is part of the cast, then you will not be surprised that the fourth part was released straight to DVD. You can also ask the question if such a release makes sense. For some it will perhaps, because The Scorpion King 4 looks so ridiculous that there is a chance that within a few years cult lovers will crown it as a classic.
A film that was doomed to be a failure, is obviously not longer Dwayne Johnson's league, so the role of Mathayus was given to Victor Weber. If you missed the previous films, you better know that Mathayus (who first showed up in The Mummy Returns) was crowned as king after he eliminated Memnon, the ruler of Gomorrah. In the fourth adventure, Mathayus is accused of killing king Norvania, and is sent into battle against his kingdom.
Judging by the cast alone, you know what kind of movie this is going to be: as said, there is Lou Ferrigno, but also Roy "Big Country" Nelson, who was once the winner of The Ultimate Fighter, or triple world champion kickboxing: Don Wilson. Anyone who is aware of who is who in the wrestling world, will also see a lot of cameos. So, there is indeed more wrestling than acting talent around, and thus you rarely have the impression that you are watching a movie. There is a lot of fighting, but no story. And then there is the fact that this is a fairly cheap production that can not camouflage those painful defects The remaining question is who is going to loose any sleep over this fourth Scorpion King adventure. But if you can't get enough of it: the fourth Scorpion King is out now on DVD and Blu-ray on Universal.
Didier BECU
24/02/2015
---
In 2002 kon The Scorpion King het nodige volk naar de filmtheaters lokken. Normaal, want als je eventjes Dwayne Johnson (het soort acteur dat alle clichés over spierbundels waarheid laat worden) uit je geheugen kan wegtoveren, dan is dit een genietbare avonturenfilm. Dat producenten alles tot de laatste druppel willen uitmelken, is ondertussen meer dan bekend, en dus onderging The Scorpion King hetzelfde lot. Men vond het zelfs nodig om Lou Ferrigno (inderdaad, de Hulk uit de jaren 80) een plaats in de cast te geven, alhoewel dit uiteindelijk tot niets heeft geleid, want het vierde deel verscheen regelrecht op dvd. Je kan je dan ook de vraag stellen of zo'n release wel zin heeft. Voor sommigen misschien wel, want The Scorpion King 4 ziet er zo belabberd uit dat hij kans maakt om binnen enkele jaren door cultliefhebbers als een klassieker in het wansmaakgenre te worden bekroond.
Een film die gedoemd was om te mislukken, is natuurlijk beneden het niveau van Dwayne Johnson en dus had hij al lang geen zin meer om de rol van Mathayus te vertolken, een taak die werd doorgegeven aan Victor Weber. Mocht je de vorige films hebben gemist, dan weet je beslist nog dat Mathayus (die eigenlijk voor het eerst in The Mummy Returns opdaagt) tot koning is gekroond nadat hij Memnon, de heerser van Gomorrah kon uitschakelen. In het vierde avontuur wordt Mathayus ervan beschuldigd dat hij koning Norvania zou hebben vermoord, waardoor hij de strijd tegen dat koninkrijk moet aangaan.
Aan de hand van de cast alleen al weet je wat voor soort film dit gaat worden: zoals gezegd, Lou Ferrigno, Roy "Big Country" Nelson die ooit de winnaar van de wedstrijd The Ultimate Fighter was, en drievoudig wereldkampioen kickboksen: Don Wilson. Wie de sterren uit de worstelwereld kent, zal ook heel wat cameos de revue zien passeren. Meer worstel- dan acteertalent dus en dat merk je ook, want zelden heb je de indruk dat je naar een film kijkt. Er wordt flink op los gemept, maar van enig verhaal is er weinig sprake. En dan komt er nog het feit bij dat dit een vrij goedkope productie is, waardoor men deze pijnlijke gebreken niet kan camoufleren. De vraag is dan ook wie er wakker zal liggen van dit vierde Scorpion King-avontuur, wat ons betreft mag het in ieder geval stoppen, waarmee we niet willen zeggen dat de derde sequel beter was! Wie er maar niet genoeg van kan krijgen (waarom zou men dit anders maken, niet waar?) kan zich laven aan de vierde Scorpion King, die vanaf nu uit is op dvd en Blu-ray op Universal.
Didier BECU
24/02/2015
---
---