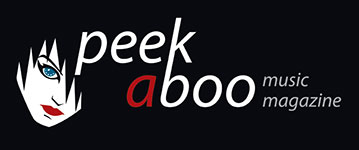 like this cinema review
---
MIKE VAN DIEM
De Surprise
Movie
•
Cinema
A-Film
20/05/2015, Didier BECU
---
Chances are rather small, otherwise you're just a film encyclopedia, that you are familiar with the name Mike Van Diem. However, Sharon Stone handed him an Oscar in 1996 for Character, the film adaptation of the book by Ferdinand Borderwijk. It was predicted that Van Diem would have a golden future in Hollywood, but he was pretty fast at loggerheads with the bosses and laws of Tinseltown, and so he returned to Dutch soil to direct commercials. Years before Character the Dutchman wanted make a film on a book by Belcampo (The Surprise), but the death of the author decided otherwise. Nearly twenty-five years later, the filmmaker got the chance to realize his dream.
The story is a contemporary surrealist fairy tale about a billionaire (Jeroen van Koningsbrugge) who wants to step out of life after the death of his mother. However, he lacks courage to do so and the young man seeks the advice of a company that helps its clients to die. Coincidentally (well, in a way) the wealthy Jacob collides some minutes after he signed the contract with the beautiful Ann (Georgina Verbaan). This lady also signed such a commitment. Of course they want to live, only it is not easy to break the contract.
The Surprise is a typical Dutch film. We don't mean that in a negative way. The dialogues are catchy and the funny situations more that nice. Van Diem never bothers about the fact that the story is completely unreal and he compares his idea with The Truman Show or Being There. Somewhere that'sright, only he is visually a bit too limited to attract the average movie fan. Diem won't like to hear it, but this film almost begs for a Hollywood version.
Didier BECU
20/05/2015
---
De kans is groot (anders ben je gewoon een filmencyclopedie) dat je de naam Mike Van Diem niet kent. Nochtans overhandigde Sharon Stone hem in 1996 een Oscar voor Karakter, de verfilming van het boek van Ferdinand Borderwijk. Men voorspelde Van Diem een gouden toekomst in Hollywood, maar hij lag vrij vlug overhoop met de bazen en wetten van Tinseltown waardoor hij terug naar Hollandse bodem trok om daar reclamefilmpjes te draaien. De Nederlander wilde jaren voor Karakter het boek van Belcampo (De Surprise) verfilmen, maar de dood van de auteur besliste daar anders over. Bijna vijfentwintig jaar later kreeg de cineast alsnog de kans om zijn droom te realiseren.
Het verhaal is een eigentijds surrealistisch sprookje over een miljardair (Jeroen van Koningsbrugge) die na het overlijden van zijn moeder uit het leven wil stappen. Het ontbreekt hem echter aan moed en de jongeman gaat te rade bij een bedrijf dat zijn klanten tegen een fikse betaling naar de andere wereld helpt. Het toeval (nou ja) wil dat de steenrijke Jacob een paar minuten nadat hij het contract heeft ondertekend op de mooie Anne (Georgina Verbaan) botst. Deze dame heeft net als haar nieuwe liefde zo'n verbintenis ondertekend. Natuurlijk willen ze blijven leven, alleen is het niet eenvoudig om het contract te breken.
De Surprise is een typische Hollandse film zonder dat dat negatief hoeft te klinken. De dialogen liggen lekker in het gehoor (we klinken ook al Hollands!) en de situaties zijn soms prettig gestoord. Van Diem stoort er zich geen seconde aan dat het verhaal van de pot gerukt is en vergelijkt zijn idee graag met The Truman Show of Being There. Ergens is dat ook wel zo, alleen is het visueel allemaal net iets te beperkt, waardoor de doorsnee filmfan toch een beetje met een lege maag zal blijven zitten. Van Diem zal het niet graag horen, maar deze film smeekt bijna om een Hollywoodversie.
Didier BECU
20/05/2015
---