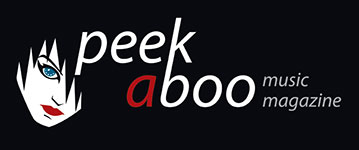 like this book review
---
MIKHAIL BULGAKOV
The Master and Margarita

De meester en Margarita
Book
[80/100]

07/06/2011, Bernadette ALLAERT
---
A literary canon is a list of books which is considered as classical and of cultural importance for a particular language. The canon is the result of perception, but also determines the value of artistic works. Such lists are discussed. They are, however, valuable frames of reference. The Master and Margarita belongs to the canon of Russian literature and, in the tradition of Goethe's Faust, also to the European.
Bulgakov worked from 1928 until his death in 1940 in secret on the book. In 1966 parts of the book were published in the Soviet Union. Translations were published, and literary scholars from around the world puzzled the original and complete work back together. The history of the manuscript is already intriguing enough to consider the work interesting. The Master and Margarita has our full attention because of its place in literary history.
From the perspective that the book should be read, and serves not only to exist, the aspects language, text, characters and story lines, are important. The content is complex, which does not mean that the work would be difficult to read. The story remains clear and comprehensible.
The city of Moscow is invaded by the devil and his henchmen. Murders are committed, buildings are set on fire, black magic is practiced, and people are kidnapped. Margarita is turned into a witch and goes looking for her lost lover, the Master. He has written a book about Pontius Pilate, which is refused by the publishers. He collapsed and stays in a psychiatric institution.
The story is satirical, tragicomic, and at times hilarious. Still you experience, as a reader, that passages of this work are assembled back by editors after Soviet Censorship.
Rarely a greater passion is shown by fans of a work of art, designing more than creditable reference frameworks in order to identify context, describe characters, make analyzes, and map locations in Moscow. A similar example of that mythic perception is the holiday that is celebrated in Dublin on June 16: Bloomsday. On that day, the events of the book Ulysses by James Joyce are commemorated as if they were historical facts of national interest.
The Master and Margarita was, and still is, an inspiration for filmmakers, visual artists, and musicians. Among others, Gothic bands have written songs inspired by the story. But - in the broader popular and well-known rock genre, the most famous example is: Sympathy for the Devil, the song from 1968 by The Rolling Stones written by Mick Jagger. Jagger initially said that the song is based on a poem by Baudelaire. In later statements, he noted that he had found inspiration in The Master and Margarita.
The Master and Margarita is one example of how literary perception takes mythic proportions. But - the fact that an artistic work is a constant source of inspiration, justifies its place in the artistic canon.
Publisher: Penguin Classics
ISBN: 9780140455465
Bernadette ALLAERT
07/06/2011
---
Een literaire canon is een lijst van boeken die voor een bepaalde taal als klassiek en cultureel belangrijk wordt beschouwd. De canon is het resultaat van perceptie, maar bepaalt tevens de waardering van artistieke werken. Over dergelijke lijsten wordt gediscussieerd. Toch zijn het waardevolle referentiekaders. De meester en Margarita behoort tot de canon van de Russische literatuur en, in de traditie van Goethe's Faust, tot de Europese.
Bulgakov heeft van 1928 tot aan zijn dood in 1940 in het geheim aan het boek gewerkt. In 1966 verschenen delen van het boek in de Sovjet-Unie. Er verschenen vertalingen, en literatuurwetenschappers van over de hele wereld puzzelden het originele en volledige werk terug bij elkaar. Alleen al de geschiedenis van het manuscript is intrigerend genoeg om het werk boeiend te vinden. De meester en Margarita heeft dan ook onze volledige aandacht omwille van de plaats in de literatuurgeschiedenis.
Vanuit het perspectief dat het boek ook effectief dient gelezen te worden en niet alleen dient te bestaan, zijn de aspecten taal, tekst, personages en verhaallijnen, zeker niet onbelangrijk. De inhoud is complex, hetgeen niet wil zeggen dat het werk moeilijk te lezen zou zijn. Het verhaal blijft overzichtelijk en bevattelijk.
De stad Moskou wordt onveilig gemaakt door de duivel en zijn handlangers. Er worden moorden gepleegd, branden gesticht, zware magie wordt bedreven, mensen worden ontvoerd. Margarita wordt omgetoverd tot heks en gaat op zoek naar haar verdwenen geliefde, de meester. Hij heeft een boek geschreven over Pontius Pilatus, wordt door de uitgeverijen afgewezen, stort in en verblijft in een psychiatrische instelling.
Het verhaal is satirisch, tragikomisch, soms hilarisch. Toch ervaar je als lezer dat er aan dit werk is gepuzzeld, dat passages, na de Sovjetcensuur, door redacteurs terug dienden geassembleerd te worden.
Zelden is door de fans van een kunstwerk een zo grote gedrevenheid getoond waarbij meer dan verdienstelijke referentiekaders worden opgezet om context te duiden, personages te beschrijven, analyses te maken, locaties in Moskou in kaart te brengen. Een vergelijkbaar voorbeeld van perceptie dat mythische vormen aanneemt, is de feestdag die op 16 juni in Dublin wordt gevierd: Bloomsday. Die dag worden de gebeurtenissen uit het boek Ulysses van James Joyce herdacht alsof het historische feiten van nationaal belang betreffen.
De meester en Margarita was, en is nog steeds, inspiratie voor filmmakers, beeldend kunstenaars, muzikanten. Onder andere Gothic bands hebben nummers geschreven, geïnspireerd op het verhaal. Maar – in het breed populair, alom bekende rockgenre is het meest bekende voorbeeld: Sympathy for the Devil, het nummer uit 1968 van The Rolling Stones dat door Mick Jagger werd geschreven. Aanvankelijk zei Jagger dat de song gebaseerd is op een gedicht van Baudelaire. In latere verklaringen luidde het dat hij de inspiratie gevonden had in De meester en Margarita.
De meester en Margarita is een voorbeeld van de wijze waarop literaire perceptie mythische vormen aanneemt. Maar – het gegeven dat een artistiek werk een blijvende bron van inspiratie is, rechtvaardigt de plaats in de artistieke canon.
Uitgever: G.A. van Oorschot, Amsterdam
ISBN: 90 282 0980 8
Bernadette ALLAERT
07/06/2011
---