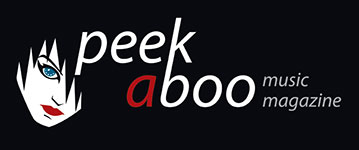 like this movie review
---
MIKKEL NORGAARD
Klown, The Movie
Movie
Comedy
[82/100]

Arrow
21/04/2014, Didier BECU
---
By seeing a title like Klown: The Movie you might think that a television series is involved. And yes, it is, as in Denmark Klovn is one of the most popular sitcoms of all time. Of course that's an ideal excuse to make a whole movie out of it. Once again a success as 848.500 visitors bought a ticket. And the parade goes on as Warner Bros. bought the publication rights. If rumors are right, there are plans to make a US-version with both Todd Phillips and Danny McBride.


So another version of The Hangover then? In a way it is as this is indeed a movie about men drinking lots of booze! The result that director Mikkel Nørgaard comes up with is a very funny ride and our American friends will have to do their best to beat them as Klown: The Movie is one of the funniest films of 2013.


Frank (Frank Hvam) is a big nobody who does everything his wife asks. One day she got pregnant and she seriously doubts if Frank is an ideal father figure or not. Frank claims he is and to prove this, he babysits the 12 year-old Bo. But then there's his buddy Casper (Casper Christensen). Casper is a rich snob who only thinks about sex. He invites Frank to the annual canoe trip that is declared by him as the Tour Of Pussy. Frank agrees but he is forced to take the boy with on the sex trip.


The movie has been described before as the ideal marriage between Curb Your Enthusiasm and The Hangover. Exactly! So if you have an aversion for wrong humor (whatever that might mean!), we guess Klown: The Movie is a movie to avoid. You won't discover anything her on a cinematographic scale, but every joke works!


Klown: The Movie is a hilarious comedy. Out now on DVD on Arrow.
Didier BECU
21/04/2014
---
Bij het lezen van de titel denk je misschien aan onze eigen Crimi Clowns. Maar neen hoor, het enige wat ze gemeen hebben is dat ook Klown gebaseerd is op een televisieserie. Deze prent is immers het bioscoopvervolg op de sitcom Klovn (Deens voor clown) die in zijn thuisland zowat alle records breekt. Zoals dat bij alle populaire series gaat, vond men het nodig om voor een volwaardige filmversie te zorgen. En tja, het resultaat is wederom verbijsterend want de film zorgde voor een ware overrompeling aan de Deense bioscoopkassa's. Er werden 848.500 kaartjes verkocht en nu al heeft Warner Bros. de rechten ervan opgekocht en zijn er plannen om een versie met Todd Phillips en Danny McBride te draaien.


Riep daar iemand The Hangover? Jawel, deze Deense komedie die is geregisseerd door Mikkel Nørgaard gaat inderdaad over mannen die op de lappen gaan. Het resultaat is evenwel hilarisch grappig en de Amerikanen zullen alles uit de kast mogen halen om de originele versie te evenaren, want Klown: The Movie is één van de grappigste komedies van 2013 geworden.


Frank (Frank Hvam) is een echte nietsnut die onder de sloef ligt. Hij bedoelt het wel allemaal goed, desalniettemin wordt hij steeds de pineut. Zijn echtgenote laat maar begaan, zolang hij maar luistert. Op een dag wordt vrouwlief ongewenst zwanger en stelt zich vragen of haar echtgenoot wel een geschikte vader is. Frank vindt van wel en om dat te bewijzen, zorgt hij voor zijn twaalfjarig neefje Bo. Maar dat loopt mis af, want er loopt ook nog ene Casper (Casper Christensen) rond. Casper is een rijke windbuil die maar aan één ding denkt: meiden! Hij inviteert zijn makker op de jaarlijkse kanotocht die voor hem gewoon de Tour Of Pussy is. Wel is Frank door omstandigheden verplicht om zijn wereldvreemd neefje op sekstocht mee te nemen.


De film is al meerdere malen omschreven als het ideale huwelijk tussen Curb Your Enthusiasm en The Hangover. Dat is zeker het geval, dus als je een aversie hebt voor verkeerde humor (wat dat ook mag betekenen!) is Klown: The Movie een absoluut te mijden film. Cinematografisch valt er niks te rapen, maar dat is ook nooit de bedoeling van de makers geweest. Zowat iedere scène is een schot in de roos als geslaagde humor de maatstaf is en dat kan je van Boma en zijn gevolg niet bepaald zeggen.
Klown: The Movie is een hilarische komedie die bol staat van geslaagde grappen. In huis halen dus, als je een hoge dosis lachsalvo's wil! De prent is nu uit op dvd via Arrow.
Didier BECU
21/04/2014
---
---