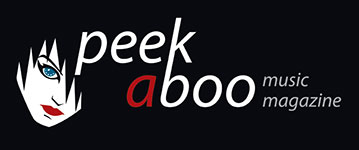 like this movie review
---
MIKKEL NORGAARD
The Keeper Of The Lost Causes
Movie
Crime
[55/100]

LumiŤre
05/11/2014, Didier BECU
---
We tell you nothing new when we say that Scandinavia has conquered the television world. Therefore it's quite strange to notice that Scandinavian films often fail in the cinema. A recent example is the brillant Headhunters that was ignored. The same can be said about The Keeper Of Lost Causes but in Denmark the movie was the best viewed Danish production ever! When you know that plans exist to make ten (!) sequels, then you understand that director Mikkel Nørgaard did a great job.
At least money wise, because in a cinematographic way, this thriller is a disappointment. The film is based on a novel by Jussi Adler Olsen, and even if this work is compared to Milenium, the final result is rather boring and far too confusing.
Carl Mørck (Nikolaj Lie Kaas, you might know him from The Idiots by Lars Von Trier and of course The Killing), is not exactly the most popular cop in his team. During his latest mission one colleague ended up in a wheelchair while another was sent six feet under. His superiors think it's enough and they send him to the cellar where he has to classify cold cases with collegue Assad (Fares Fares). According to Carl Mørck a cop should not be behind a desk and so he starts the investigation of an old murder case.
It's a basic rule that the viewer can identify with the hero, but that's a rule Mikkel Nørgaard doesn't understand. The performance of Nikolaj Lie Kaas is extremely dull: Carl Mørck is an arrogant bastard and that's all you can say about him. Furthermore the movie itself is very unbalanced and the flashbacks don't work for a second. As soon as The Keeper Of Lost Causes is over, you forget it. No, that's not why we are movie addicts!
The Keeper Of Lost Causes is out on Lumière.
Technical specifications:
Director: Mikkel Nørgaard
Cast: Nikolaj Lie Kaas, Fares Fares
Country: Denemark, 2013
Length: 93 minutes
Language: Danish
Subtitles: Dutch
Image: 16/9
Audio: Dolby Digital 5.1
Didier BECU
05/11/2014
---
Alhoewel Scandinavië in de Europese televisiewereld als een pletwals te keer gaat, lijkt het in de cinema in andere landen toch iets minder te lukken. Zo werd twee jaar geleden (de briljante) Headhunters wat over het hoofd gezien, en ook voor The Keeper Of Lost Causes was er bij de bioscoopexploitanten geen reden voor een vreugdedansje. In thuisland Denemarken was dat heel andere koek. Deze thriller werd in geen tijd de meest bezochte Deense prent aller tijden en als je weet dat er plannen zijn om er maar liefst tien (!) films van te maken, dan weet je dat regisseur Mikkel Nørgaard in zijn opzet is geslaagd.
Ten minste op het vlak van de centen, want op filmvlak is deze politiethriller eerder een ontgoocheling. Hij baseerde zich op de misdaadroman De vrouw in de kooi van Jussi Adler Olsen. Die bestseller heeft alle troeven in handen om er wederom een Scandinavische crimi van te maken die je van je sokken blaast , helaas is de uitwerking ervan eerder saai en vrij verwarrend.
Carl Mørck (Nikolaj Lie Kaas, bekend van The Idiots van Lars Von Trier en natuurlijk The Killing) is niet meteen de populairste flik van het korps. Nadat bij één van zijn interventies een collega verlamd is geraakt en een andere het loodje heeft gelegd, sturen zijn superieuren hem letterlijk naar de kelder. Samen met collega Assad ( Fares Fares) mag hij voortaan onopgeloste zaken doen. De koppige Carl Mørck vindt evenwel dat een flik niet achter een bureau moet zitten en tot groot ongenoegen van zijn overste onderzoekt hij de onopgeloste (stinkende) zaakjes te velde.
Het is een basisregel, maar blijkbaar heeft Mikkel Nørgaard niet begrepen dat de kijker zich moeten kunnen vereenzelvigen met de speurneus. Dat lukt niet met de saaie vertolking van Nikolaj Lie Kaas: Carl Mørck is een arrogante zak en dat is eigenlijk het enige wat je over hem kan vertellen. Bovendien is de film zeer onevenwichtig gemaakt, de flashbacks zijn bijzonder amateuristisch ingebouwd en vaak niet eens te begrijpen. The Keeper Of Lost Causes is zoals men het zo mooi uitdrukt een mager beestje. Toch maar opnieuw The Bridge bovenhalen!
The Keeper Of Lost Causes is uitgebracht op Lumière.
Technische specificaties:
Regisseur: Mikkel Nørgaard (Borgen)
Cast: Nikolaj Lie Kaas, Fares Fares
Herkomst: Denemarken, 2013
Speelduur: 93 minuten
Taal: Deens
Ondertiteling: Nederlands
Beeldformaat: 16/9
Audio: Dolby Digital 5.1
Didier BECU
05/11/2014
---
---