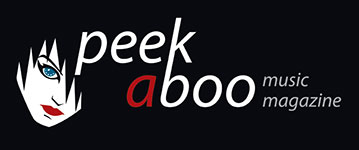 like this concert review
---
MILITIA
At GothVille festival in Herk-De Stad on 16th March 2012 with Vic Anselmo and C.I.A.
Concert
Dark Ambient
•
Folk / Ethnic / Tribal
•
Martial
[75/100]

18/03/2012, Philippe BLACKMARQUIS
---
After more then 11 years of activity, GothVille, a collective from Herk-de-Stad, decided to organize its first festival, besides their existing activities as gothic radio and DJ's. The location chosen for the festival was the Youth Center, a small but convenient concert and party hall located close to the church. On the bill, two local bands, Companions In Art (C.I.A.) and Militia and an an international act, Vic Anselmo.
Companions In Art (C.I.A.), the band formed by the GothVille collective, opened the festival. Created in 2000, C.I.A. includes Gunter Vanreppelen (vocals, keys), Jo Ballet (keys, backing vocals) and Geert Surkijn (rythms & electro drums). They play a synth-based music reminiscent of VNV Nation, Covenant and Angels Of Agony. On stage, Gunther and Jo face each other, each of them behind his synthesizer, while Geert is controlling the machines from the DJ spot. The songs have a romantic touch, both in harmonies and lyrics. The start of the concert is interesting with a good energy and feeling. Unfortunately, the tension weakens a bit later as the band plays a number of slow songs. Luckily, the band finishes its set with a strong track, "Anger". The audience, mainly composed of friends and relatives, gives the band a warm applause. Make sure to check C.I.A.'s new CD, (their 8th CD already!) called "Speaker"...
Next on the bill is Vic Anselmo, a Latvian singer/composer/keyboardist, whom Bruno Cramm (Das Ich) signed on his Danse Macabre record company. She now lives in Essen, Germany. "Vic" comes from Victoria and "Anselmo" is the surname of Pantera's vocalist, one of her heroes. It's the second time Vic is playing in Belgium (the first time was at the Gothic Festival in 2010). Her concert started with a bit of bad luck, namely a power outage. When this was fixed, the band began with tracks from Vic's last CD: "In My Fragile". Vic is dressed like a less extravagant Emilie Autumn and no less than 4 musicians accompany her: one keyboardist, one bassist, one drummer and one guitarist.
The music is a blend of Evanescence-like female metal, combined with Tori Amos-like romanticism plus progressive touches. Vic leads us into her girlish world, filled with monsters and dreams, like a soundtrack to an imaginary adolescent movie. Her stunning voice and wide musical horizon let her find her own special ways in playing music. They are very sensual and amaze with dynamic contrasts and sound variety. All that comes together with an impressive onstage image. The cover of Das Ich's "Das Dunkle Land", which opened the doors of Danse Macabre for her, is perfectly played (see video below). In her (traditional) acoustic set, she sat alone on the piano, to sing "Wellspring", "Leaving Eden" and the incredibly beautiful "I Cried", which she dedicated to the victims of the coach accident in Switzerland. Overall, a nice performance, by a wonderful woman and artist, but the 'goth-kitsch' aspects of the show and a feeling of 'déjà vu' or 'déjà entendu' left me with mixed feelings.
To prepare the stage for Militia is a true challenge! This Belgian industrial percussion band, founded in 1989 by multi-instrumentists Frank Gorissen and Jo Billen, fills the stage with percussion instruments like oil barrels, old metal parts from cars, machines and scrap material. They combine these self made instruments with conventional drums, toms and cymbals. The band members also play a variety of wind instruments (self made and others) and tools. Their show is completed with the projection of documentary films and slides that support the band's anarchic and communist philosophy.
On the stage, Frank is accompanied by his wife Sandra and by one young girl, Anke, and 2 boys, Pieter and Jérôme, all of them coming from Frank's circle of friends. A family collective, in a way! Starting with the tracks from the fantastic last CD "Power! Propaganda! Production!", Militia assaulted the audience with a hurricane of primitive tribal rhythms, bashing their assorted instruments, swapping between them, backed by a fascinating neo-folk, slightly trip-hop soundscape with world music overtones.
Check the video when Frank attacked an old rusty barrel with an electric saw during the track "Üb Immer Treu Und Redlichkeit".
During the show, the band also presented, in avant-première, tracks from their forthcoming album and show about the historical figure Ambiorix. Frank Gorissen: "There are no heroes anymore, that's why I felt the need to go back to a true hero, who is a local figure! It is in the region of Tongeren, where we live, that he defeated the Romans very cleverly in 54 BC and Caesar never managed to get him afterwards!" This 'total show' will be presented in 2013 and will feature music, video and a troupe of 30 dancers, this in cooperation with the Gallo-Roman museum and the cultural services of Tongeren: a very ambitious program!
Back to the concert. Unfortunately, the band didn't invite the audience to join them on stage for the last song, as they sometimes do. I would have loved to play with these crazy percussion instruments! Hopefully I will be able to do this at one of their next concerts. Anyway, this show was a unique experience, and it's great to see that the local authorities are supporting such great cultural initiatives in the 'dark' scene. Keep the good work, boys!
Check this video as they play the long and hypnotic track "A Kite Of Glass In A Blood Red Sky".
Pictures of the festival by marquis(pi)X: Militia, Vic Anselmo and C.I.A.

http://vicanselmo.com
http://www.militia.be
http://cia.gothville.com/
http://www.gothville.com/
Philippe BLACKMARQUIS
18/03/2012
---