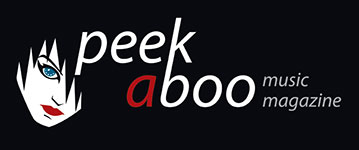 like this cd review
---
MILITIA (IT)
Folk XII
Music
•
CD
[74/100]

StoreSilentes
09/03/2013, Didier BECU
---
It's not a well-known fact but Italy had (and has) lots of great bands during the 80's. Just like everywhere else there are only a handful of people who are aware of them and the records which are made back then are now completely impossible to find.

Just like Onderstroom Records is reissuing classic (and often forgotten) records from Belgian bands, StoreSilentes is doing the same with Italian gems. The art-concept that they're using is one of the most beautiful things you can think of as their releases are packed like an 7'inch which gives it an extra melancholic touch.
The release we got is from Militia. Despite the same band's name they have nothing to do with the Belgian noisemakers (that's why we put an unofficial IT behind their name).
Militia are coming from Perugia, Umbria and along with Aidons La Norvege they kind of present the gothicscene over there during the 80's. Dario Bavicchi, Andrea Conversano, Fabrizio Croce and Giovanni Romualdi made in 1985 the album Folk XII which was released on Contempo Records, a label that was one of the biggest players in the Italian darkscene (all records on 4-AD were back then released through Contempo in Italy).
Militia later changed their style and they even worked with Tuxedomoon-man Blaine L. Reiniger, but this mini-album (that is added with lots of demos) presents their postpunk-area. The lyrics are all in Italian which means of course that you miss something if you're not speaking the language, but then again music is an universal language, not?

Their sound is surely influenced by the early Bauhaus-recordings, a track like In Disarmo is even an (undiscovered) gothclassic. I also heard a bit Mecano in it as well, but then again those Italian boys will probably have never heard from this Dutch post-punkband, so what am I saying anyway?

Nah, Militia are one of those many bands who had the guts to come up with an own sound. Forgotten by almost everyone, but luckily enough there are labels like StoreSilentes around who are reminding us of this rare form of beauty.

An essential purchase for fans of (Italian) post-punk gothwave.
Didier BECU
09/03/2013
---