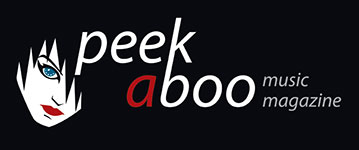 like this cd / vinyl review
---
MINISTRY
Amerikkkant
Music
•
CD / Vinyl
[85/100]

Nuclear Blast
14/04/2018, Hamis HIREK
---
The American Industrial Rocker and Ministry chief, Al Jourgenson, remains remarkably productive and what particularly appeals to us, an America & society critic.
The artwork and statement itself makes the purchase of this album worthy. The symbol of the United States, The Statue of Liberty with a bullet riddled Constitution tablet one hand and the other hand in front of her face as a gesture of shame. In the background you can see the skyline of New York city with a sky that is filled with the famous 'invisible' U2 type espionage / bomber aircraft.
After the intro track of about two minutes, I Know Words, in which some of President Trump's bold statements are mangled through the sample machine, hell breaks loose almost immediately. Although Ministry here seems to sound a bit less like the previous metal-heads-on-speed albums. Most of the time the songs have a slower but solid beat, still with the typical pounding Ministry guitars, distorted vocals, slogan-like vocals and the occasional but obligatory harmonica passages. Striking is the return of the sample machines, synthesizers and other electronics from before, that have clearly regained a more prominent role on this record.
Ministry will most likely never be able to charm the early electro-EBM and synth-pop fan again but with this Amerikkkant, Al and his gang seem to return style-wise to the glory period of The Mind Is A Terrible Thing To Taste and Psalm 69. Nine solid tracks on this album that are each worth their spot. A true pleasure for the experienced Ministry fan. On the back of this album one reads, among other things, Is this the twilight zone? Or are we just victims of a clown? I fear the latter but do not let that stop you from giving this American band another chance.
Hamis HIREK
14/04/2018
---
De Amerikaanse Industrial Rocker en Ministry-opperhoofd Al Jourgenson blijft opmerkelijk productief en, wat ons vooral kan bekoren, (Amerika) & maatschappijkritisch.
Alleen het artwork en het statement al zijn de aankoop van dit album bijna waard. Het symbool van de Verenigde Staten, het vrijheidsbeeld, met een door kogels doorzeefde grondwet in de ene hand en de andere hand voor het gezicht van schaamte. Op de achtergrond zie je de skyline van New-York City met een lucht vol befaamde 'onzichtbare' spionage/bommenwerpervliegtuigen van het type U2.
Na de intro track van een tweetal minuten I know Words, waarin enkele van president Trumps straffe uitspraken door de sample machine gehaald zijn, breekt de hel meteen los. Toch lijkt Ministry op deze plaat iets minder als metal-heads on speed the klinken dan op de vorige langspelers. De songs op dit album hebben meestal een tragere logge beat met nog wel de typische rammende Ministry-gitaren, vervormde stemgeluiden, sloganeske zanglijnen en de hier en daar obligatoire mondharmonicapassages. Opvallend is de terugkeer van de sample machines, synthesizers en andere electronica van weleer die op deze plaat weer duidelijk weer hun plaats hebben gekregen.
Ministry zal hoogstwaarschijnlijk nooit meer de vroege electro-EBM en synth-pop fan kunnen bekoren maar met deze Amerikkkant lijken Al en de zijnen qua stijl toch even terug te keren naar hun glorieperiode van The Mind Is A Terrible Thing To taste en Psalm 69. Negen stevige tracks op dit album die elk hun plaatsje waard zijn. Een waar luisterplezier voor de doorwinterde Ministry-fan. Op de achterzijde van dit album leest men onder andere, Is this the twilight zone? Or Are we just victims of a clown. Ik vrees het laatste, maar laat dat u niet tegenhouden deze Amerikaanse band nog een kans te geven.
Hamis HIREK
14/04/2018
---