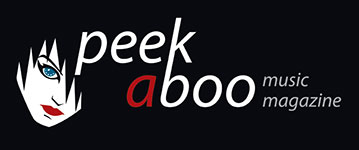 like this cd review
---
MINNY POPS
Sparks In a Dark Room
Music
•
CD
Synth Pop / Electro Pop
•
Synth Wave
[90/100]

Blowpipe Records
25/03/2014, Peter HESELMANS
---
Sparks In a Dark Room is the second studio album from the Dutch Electronic band Minny Pops. This album was originally released in 1982, and now presented in a new deluxe edition with remastered tracks.
The Minny Pops were formed in 1978 by vocalist Wally van Middendorp, and they took their name from the primitive Korg drum machine. The band has a kind of cult status, in the 80's they played gigs with Joy Division, New Order and Section 25, and was the first Dutch band to record a BBC radio session with John Peel
The album was self produced by the band and recorded without a guitarist, so some tracks can be compared with early Kraftwerk or Cabaret Voltaire. Bonus tracks include the non-album singels Time and Een Kus, as well as unreleased tracks from the splinter project Smalts. This expanded edition also adds a bonus cd featuring an entire live performance recorded at Melkweg Amsterdam on 2012.
Sparks In a Dark Room is really a classic, and a must have for every lover of minimal syntpop. The gloomy monotone grooves of The Minny pops will take you back to the early days of minimal pop. Some very catch tracks, like Night Visit will carry you away, even with a spark of humor. So if you want to investigate the origins of industrial dance or darkwave, select Sparks In a Dark Room for your listening pleasure. I did, and as a former lover from VPRO's Radio Nome and Spleen broadcasts I really enjoyed this album.
Tracklist:
Disc 1:
1. Mountain
2. A Feeling
3. Tracking
4. Crack
5. Vital
6. Blue Roses
7. Black Eye
8. Wong
9. Experience
10. Dream
11. Night Visit
12. Trance
13. Time
14. Lights
15. Een Kus
16. Son
17. Secret Story (demo)
18. Schitterende Ogen (demo)
19. Time (Demo)
20. Werktitel #7
21. Werktitel #5
22. Werktitel #1
23. Werktitel #8
Disc 2 (live):
1. Kogel
2. Blue Roses
3. Tracking
4. Vital
5. Goddess
6. Dolphin's Spurt
7. Mountain
8. Wong
9. Secret Story
10. Time
11. Trance
12. Mental
13. Son
Peter HESELMANS
25/03/2014
---