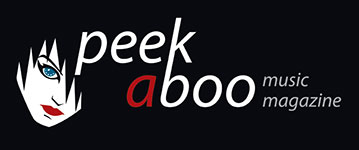 like this cd review
---
MINOR VICTORIES
Minor Victories
Music
•
CD
Indie
•
Shoegaze
[86/100]

PIAS
10/12/2016, Didier BECU
---
Before the band made one song, the internet was full of articles about Minor Victories. Not surprising, as it is the ultimate supergroup for shoegaze fans. The line-up includes stars like Stuart Braithwaite of Mogwai, Editors guitarist Justin Lockey, James Lockey of Hand Held Cine Club and of course Slowdive's figurehead Rachel Goswell.

We made this record as a band, because who the f*** really knows what a band is nowadays anyway?, says the booklet. Indeed, they thought and talked a lot about it, even if it was mostly by chance when the four met at festivals or they just did it via Skype (nowadays you can make an album in this way!)

What strikes (except for the typical shoegaze sound they all invented) is that Minor Victories sounds like a real band. Okay, Rachel Goswell's voice will always be linked with Slowdive, and the guitar sound of Braithwaite always will remind you of Mogwai. And yet, this band has a very specific sound, although we have to see whether this project will last longer than one album.

If that is not the case, at least we have one great release because this self-titled album is simply one of the best shoegaze records you've heard in years. The four try not to overwhelm the listener with a new sound. Why would the? They are who they are, but you get (new) musical fireworks when you put them together in a group. Minor Victories makes an impenetrable and deafening wall of guitar sounds, with fragile vocals in-between. Sometimes it seems as if the fragility of the soul is protected by the (sublime) noise.

Of course you always hear a bit of the original, Breaking My Light is indeed pure Slowdive, and you can't ignore the typical Mogwai sound in Folk Arp, despite the calm start. Most songs are played pretty loud, but there is also room for some intense peace (Out To Sea has a title and an atmosphere that remind us of Sigur Ros).

To make the supergroup even much bigger, James Alexander Graham of The Twillight Sad was asked to do the vocals on Scattered Ashes (Song For Richard). It is the most poppy song, while Mark Kozelek of Red House Painters sings whith his typical drizzly voice about life on the road in For You Always.

These are clichés, but sometimes clichés are the only words you have: this is a super record by a supergroup.
Didier BECU
10/12/2016
---
Nog voor ook maar één song was uitgebracht, stond het internet bol van artikels over Minor Victories. Echt verwonderlijk is dat niet, voor shoegazefanaten is dit de ultieme supergroep. De line-up bestaat uit sterren als Stuart Braithwaite van Mogwai, Editors-gitarist Justin Lockey, James Lockey van Hand Held Cine Club en natuurlijk het Slowdive-boegbeeld Rachel Goswell.

We made this record as a band , because who the f*** really knows what a band is nowadays anyway?, vermelden de vier in het boekje. Er is inderdaad heel veel over nagedacht en gesproken, maar het was meestal bij toeval dat de vier elkaar op festivals tegenkwamen of ze deden het gewoon via Skype (tegenwoordig kan je ook op die manier een plaat opnemen!)

Wat opvalt (behalve het typische shoegazegeluid waarvan zij toch één van de uitvinders zijn) is dat Minor Victories als een echte groep klinkt. Goed ja, de stem van Rachel Goswell zal je altijd wel met Slowdive blijven linken, en het gitaargeluid van Braithwaite zal steeds een Mogwai-belletje doen rinkelen. En toch heeft deze band een eigen geluid, ofschoon het afwachten wordt of dit project nu eenmalig is of niet. Mocht dat niet het geval zijn, hebben we ten minste één fantastische release, omdat deze titelloze cd gewoon één van de beste shoegazeplaten is die je in jaren hebt gehoord.

De vier proberen niet om de luisteraar met een nieuw geluid te overweldigen. Waarom zouden ze? Ze zijn wie ze zijn, alleen hoor je (nieuw) muzikaal vuurwerk als je ze samen in een groep stopt. Minor Victories maakt een ondoordringbare geluidsmuur van loeiharde gitaren met fragiele zang. Soms lijkt het alsof de breekbaarheid van de ziel door het (sublieme) lawaai wordt beschermd.

Je hoort natuurlijk altijd wel ergens het origineel, zo is Breaking My Light Slowdive pur sang of kan je in Folk Arp niet om het typische Mogwai-geluid heen, ondanks de kalme start. De meeste song zijn vrij luid, maar er is tevens plaats voor intense rust (Out To Sea ruikt zowel met zijn titel als sfeer naar Sigur Ros).

Om de supergroep nog grootser te maken, mocht James Alexander Graham van The Twillight Sad de gastvocalen doen op Scattered Ashes (Song For Richard). Het is de meest poppy song, terwijl ook Mark Kozelek van Red House Painters met zijn typische druilerige stem in For You Always het over het leven on the road heeft.

Het zijn clichés, maar soms zijn clichés de enige woorden die je hebt: dit is een superplaat van een supergroep.
Didier BECU
10/12/2016
---