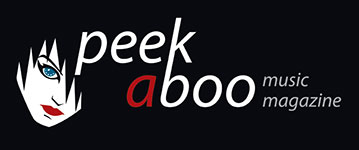 like this cd review
---
MIREXXX
Vault
Music
•
CD
Dark Electro
[84/100]

Echozone
06/12/2018, Jurgen BRAECKEVELT
---
They've been already existing for 10 years. Stijn Szin and his fellow Posse started 10 years ago to bombard us with dark electro, with EBM fragments, sometimes slow and dragging, sometimes uptempo. We untangle fragments from early Suicide Commando and Hocico. Belgian electro from the good old days, which still today grabs too little attention. Vault, which is released on Echozone, is a full LP with 10 songs.
When listening to the opener Increase Of Shadows, the various electro influences seem obvious. A subdued immersive song, dark into the deepest fiber. Not really the song you would immediately describe Mirexxx with. Later on the album you'll find Distraction, which is a blast. You won't wait long before Bleeding Sky, typical old-school electro. In spite of the start being downtempo, the song has happy repetitive synths and that bone dry rythm section, adorned with Stijns typical dark electro sound of voice of a very high level. Anabolic is cast in the same mould, although the vocals reach a higher level of aggressivity.
If you're into happy electro, dancing with hands up, you're not at the right place with Mirexxx. They stick loyally to dark electro and won't (fortunately!) send anyone to a bal dancefloor. Class: staying loyal to a sound which was "the" electro 30 years ago. With some goodwill you might say Chaos has some kind of melody. If that thing can still get a name. In Death Angel you'll hear a bass line coming deep from inside with a few notes on top of it and a backbone of multiplying rythms. Conclusion: the simplicity itself becomes addictive. Then it's time for the old known Inside You which was already released as an EP.
The selftitled song Vault sounds like the former one Dimension: threatening, aggressive, dancy, straightforward and powerful. It also sounds a bit more like EBM. In the end you'll also get a remix of Bloudresource, which was already on self-released Nine Angels (2011).
We've known for a long time that Belgium is the cradle of dark electronic music. We've also known that new beat and EBM have found here a fertile ground. But the fact that Mirexxx embraces all this and sticks to the dark electro from the early days present in this great LP is simply wonderful. Let's now hope that the band will get a broader recognition in the next 10 years.
Jurgen BRAECKEVELT
06/12/2018
---
Intussen zijn ze al 10 jaar onder ons. Stijn Szin en compagnon de route Posse bestoken ons al 10 jaar met donkere electro, met flarden EBM, soms tergend traag en slepend, dan weer uptempo. We ontwarren flarden van de vroege Suicide Commando en Hocico. Belgische Electro uit de good old days, die ook op vandaag te weinig aandacht krijgen. Met Vault, dat uitkomt op Echozone, krijgen we een volwaardige longplayer met 10 songs.
Dat er uit verschillende vaatjes electro wordt getapt is meteen duidelijk met de muzikale opener Increase Of Shadows. Een ingetogen meeslepende song, donker tot in de diepste vezel. Niet meteen de song waarin we Mirexxx zouden ontwaren, mochten we het niet weten. Verder op het album vinden we nog zo'n knaller met Distraction. Een song waar het haar op je armen recht van komt door het nakende onheil dat uit je boxen naar je toe komt.
Lang moeten we niet wachten voor dit plaats maakt voor de snoeiharde electro met Bleeding Sky. Hoewel de start downtempo is, zorgen vrolijke repetitieve synths en een typerend kurkdroge ritmesectie, getooid met Stijns typische stemgeluid voor dark electro van een heel hoog niveau. En eens het onheil zijn weg vindt, gaat het verder met Anabolic. Van hetzelfde allooi als de voorganger, zij het dat de portie agressie in de vocalen een niveau hoger bereikt.
De liefhebbers van vrolijke electro, waar het dansbare de bovenhand heeft, zijn bij Mirexxx niet aan het juiste adres. Ze blijven hondstrouw aan de donkere electro en trekken zich (gelukkig!) geen bal aan van het dansvloergehalte. Klasse: trouw blijven aan een sound die 30 jaar geleden dé electro was. In Chaos zou je als je welwillend bent kunnen spreken van een melodie. Als het ding dan toch een naam moet krijgen. Omdat we graag fileren, doen we dit ook bij Death Angel. En dan stellen we vast dat diep vanbinnen een baslijntje steekt, met een zuinig aantal noten daarbovenop, en een ruggengraat van een zichzelf vermenigvuldigend ritme. Conclusie: de eenvoud zelve over de ganse lijn en net daardoor zo verslavend. Dan tijd voor de oude bekende Inside You die als EP reeds verscheen.
Kan er nog meer agressie in de stem… en dan toch even de dansvloer op, ondanks het feit dat het ritmische zich daar niet ten volle toe leent? Niets van aantrekken: die vloer op om gehuld in een walm mist even het hier en nu vaarwel te zeggen. Dimension biedt je een uitweg. Even verdwijnen in een momentje 'zelf'. De titelsong Vault lijkt wel een samenvatting van al het voorgaande: dreigend, agressief, dansbaar, eenvoudig en krachtig. Het straalt ook iets meer EBM uit. En wat dan nog zie ik u denken? Right … Als toemaatje krijgen we een remix van Bloudresource, dat eerder al verscheen op de in eigen beheer uitgebrachte Nine Angels (2011).
Dat België de bakermat van de donkere electronische muziek is weten we al langer. Dat de new beat en de EBM hier vruchtbare grond vonden, weten we ook. Dat Mirexxx dit allemaal omarmt en blijft bij de dark electro uit de beginjaren van het genre en dat belichaamt in deze geweldige langspeler, is geweldig. Nu nog hopen dat de groep na dik 10 jaar eindelijk een ruimere erkenning vindt. Aan de kwaliteit zal het in ieder geval niét liggen….
Jurgen BRAECKEVELT
06/12/2018
---