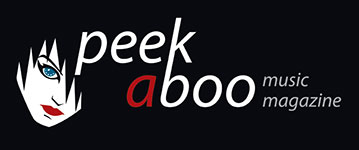 like this cd review
---
MIRT
Oh! You are so naive!
Music
•
CD
Ambient
•
Experimental
[78/100]

14/07/2011, Bernadette ALLAERT
---
When music that was released five years ago, lands on your table to be reviewed, it should either have proven its timelessness or the work is so good that five years after the release date there is still something new or interesting to be said about it. Not that I personally never go back to recordings from five years or longer ago, on the contrary, that would be way too crazy - but, at a forum like this, you as a critic have a duty to your readers to inform and captivate them with information that is up-to-date or that the topic may furnish and illustrate.

Oh! You are so naive! is the work of Mirt, one of the members of the Brasil And Gallow brothers band. Recently a CD of this group was discussed on this website, and the music could captivate me. Another reason for me to listen to this disc and view it with attention is that Mirt is not only a musician, he is also a graphic designer. The drawing on the cover of Legionowo attracts attention and that is the case with the picture on the CD disc itself: a black and white marked man with webbed feet, hands and ears and a red TV with the superscript: oh ! you are so naive! A small drawing made with graphic lines on a large white background. A simple intriguing sketch.

Experimental electronic music is often reviewed from a mood. It is the writer who builds a stage on the basis of metaphors, stories and invented surrealist associations, he tries to portray the mood such music creates or could create. Great – this is often the best way to show how sounds and noises are built to compositions and soundscapes. I intend to approach it in such a way and to write the review accordingly. But, I do not get beyond one sentence: This is music for contemporary video art. It must be that the associative mood the music evokes, would support moving images in a strong way. The music has a meditative character, but without becoming too sentimental. The first song, track # 1, moves quietly. The peace lasts the complete record but is never boring and chaos is nowhere to be found. I think I recognize the sound of a harmonium, but in the list of instruments on the CD cover I find no reference to it. That's what you get with sound compositions that like the one in this case are build up in a harmonic, tonal way. Maybe still something about what I think I hear: rain on a tin roof, a train in the distance, and for a brief moment the sound of steel guitars and the association with a Bill Frisell record with music for the pictures of Disfarmer .

That fact that the CD Oh! You are so naive! was released 5 years ago is irrelevant. This is present-day work. The result is a pleasant, entertaining and above all inspiring experiment. In summary: great dosed and successful creativity.
Bernadette ALLAERT
14/07/2011
---
Wanneer muziek die vijf jaar geleden werd uitgebracht op je tafel terechtkomt met vraag om bespreking, dan moet het werk ofwel zijn tijdsloosheid al hebben bewezen of, moet het werk zo goed zijn dat er vijf jaar na releasedatum nog iets nieuw of interessant over verteld kan worden. Niet dat ik persoonlijk nooit teruggrijp naar opnames van vijf jaar en langer geleden, integendeel, dat zou trouwens maar al te gek zijn – maar, op een forum als dit heb je als recensent toch de plicht om je lezers te informeren en te boeien met informatie die actueel is of die de actualiteit kan stofferen en illustreren.
Oh! You are so naive! is een werk van Mirt, een van de leden van de Brasil and Gallowbrothersband. Recent werd een CD van de groep op deze website besproken, en – de muziek kon mij boeien. Een andere reden om de plaat met aandacht te beluisteren én te bekijken is het feit dat Mirt niet alleen muzikant is, hij is ook grafisch ontwerper. De tekening op de hoes van Legionowo trekt de aandacht, en dat is ook het geval met de afbeelding op dit CD-schijfje: een in zwart-wit getekend mannetje met zwemvliesvoeten, -handen en -oren en een rode televisie met het bovenschrift: oh! you are so naive! Een met grafische lijnvoering gemaakte kleine tekening op een grote witte achtergrond. Een eenvoudige intrigerende schets.
Vaak wordt experimentele elektronische muziek beschreven vanuit een stemming. Er wordt door de schrijver een decor gebouwd en aan de hand van metaforen, verzonnen verhalen en surrealistische associaties, probeert hij een beeld te geven van welke sfeer dergelijke muziek teweegbrengt of teweeg zou kunnen brengen. Prima – vaak is dat de beste manier om aan te geven hoe klanken en geluiden worden opgebouwd tot composities en geluidslandschappen. Ik neem mij voor om deze plaat op een dergelijke manier te benaderen en de bespreking te schrijven vanuit mijn associatievermogen. Maar, ik kom niet verder dan één zin: Dit is muziek voor hedendaagse videokunst. Het moet zo zijn dat de associatieve stemming die de muziek oproept, bewegend beeld op een sterke manier zal ondersteunen. De muziek heeft een meditatief karakter zonder echter sentimenteel te worden. De eerste song, track # 1, zet rustig in. De rust houdt de hele plaat aan maar wordt geen moment eentonig, en nergens wordt het chaos. Ik meen de klank van een harmonium te herkennen maar in de lijst van instrumenten op de CD-hoes kom ik die verwijzing niet tegen. Dat heb je met klankcomposities die in dit geval op een harmonische, tonale manier zijn opgebouwd. Misschien dan toch nog iets over wat ik meen te horen: regen op een zinken dak, een trein in de verte, en heel even het geluid van steel guitars en de associatie met een plaat van Bill Frisell waarop muziek wordt gemaakt bij de foto's van Disfarmer.
Dat de CD Oh! You are so naive! 5 jaar geleden is uitgebracht is bijzaak. Dit is actueel werk. Het geheel is een aangenaam, onderhoudend en vooral inspirerend experiment. Samengevat: Prima gedoseerde en geslaagde creativiteit.
Bernadette ALLAERT
14/07/2011
---