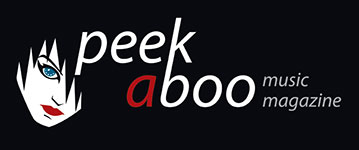 like this movie review
---
MISCHA KAMP
Jongens (Boys)
Movie
Drama
•
Gay
[74/100]

09/03/2015, Didier BECU
---
It rarely happens that we recommend television films, and even fewer (although our age will have something to do with it) when it comes to youth movies. A beautiful exception is the Dutch movie Boys by Mischa Kamp, a director who made her trademark of making controversial youth movies. Well, what is controversial? Let us say, subjects that are still taboo these days, in Boys it is about teenage boys who realize that they prefer a sex partner of the same gender. It seems simple, but how do friends react when a boy refuses the hand of the prettiest girl in the class? It happens to Sieger (Gijs Blom), who does not like to go out with Jessica (Lotte Razoux Schultz). He does it though, because he fears the reaction of his friends, but the young athlete is more interested in his team mate Marc (Ko Zandvliet). The two meet each other secretly in remote spots. Marc doesn't want to hide their relationship, but Sieger is afraid of his friends, his exuberant brother Eddy (Jonas Smulders) and his father (Ton Kas), who just became a widower.
Of course, you have seen this issue several times in other gay movies, but the approach of Camp is extremely fresh. The film almost entirely follows the perspective of young people. In both the environment and the sometimes provoking language (remember that you are watching a Dutch movie!), Boys seems at times a bit like Paul Verhoeven's Spetters and that is of course a very good sign! The performances of the young actors are more than fine, Camp doesn't want to throw you her messagein the face, and that is a very refreshing attitude! In an almost arthouse-like manner the dutch director constructs a story of young lovers, who are caught in the web of prejudices. An easy film (that is the purpose of a youth film, not?) about a difficult topic, and that is not easy to do! Kamp however succeeds.
Didier BECU
09/03/2015
---
Het gebeurt zelden dat we televisiefilms aanprijzen, en nog minder (ofschoon dat wel met onze leeftijd te maken zal hebben) als het om jeugdfilms gaat. Een mooie uitzondering is evenwel de Nederlandse prent Jongens van Mischa Kamp, een regisseuse die van controversiële jeugdfilms zowat haar handelsmerk heeft gemaakt. Nou ja, wat is controversieel. Laat ons zeggen, onderwerpen die vandaag nog altijd quasi onbespreekbaar zijn, want Jongens gaat over tienerjongens die aanvoelen dat ze het liefst een partner van hetzelfde geslacht willen. Het lijkt wel eenvoudig, maar hoe reageer je als jongen tegen je vrienden als je de hand van het knapste meisje uit de klas weigert? Het overkomt Sieger (Gijs Blom), die het niet ziet zitten om op te trekken met Jessica (Lotte Razoux Schultz). Hij doet dat eerst wel, want tja, hoe zouden de vrienden reageren, niet? Maar de jonge atleet heeft meer oog voor zijn teamgenoot Marc (Ko Zandvliet). De twee ontmoeten elkaar stiekem op afgelegen plekjes. Marc heeft er geen erg in om de relatie openbaar te maken, maar Sieger is bang voor de reactie van zijn vrienden, zijn uitbundige broer Eddy (Jonas Smulders) en zijn vader (Ton Kas), die net weduwnaar is geworden.
Natuurlijk heb je dit onderwerp al meerdere malen in holebifilms gezien, maar de aanpak van Kamp is uiterst fris. De film wordt bijna volledig gedraaid vanuit het perspectief van de jongeren, met als één uitzondering de vader (overigens een schitterende Ton Kas). Door zowel de omgeving (motorcrossers) en de soms gedurfde taal (vergeet niet dat het een Hollandse prent is!), lijkt Jongens bij momenten op Paul Verhoevens Spetters en dat vinden wij een zeer goed teken! De vertolkingen van de jonge acteurs zijn meer dan prima, en vooral schopt Kamp je geen geweten. Op een bijna arthouse-achtige wijze construeert Kamp het relaas van jonge geliefden die gevangen zitten in het web van vooroordelen, zonder ook maar één moment een kant te kiezen. Een gemakkelijke film (dat is toch de bedoeling van een jeugdfilm) over een moeilijk onderwerp is geen sinecure, maar Kamp is daar evenwel mooi in geslaagd.
Didier BECU
09/03/2015
---
---