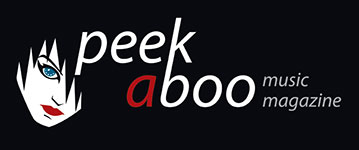 like this cassette review
---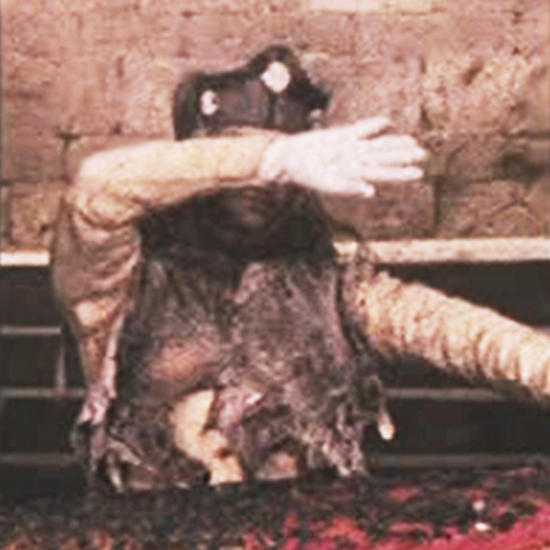 MISE EN ABYME
Crimini d'Odio
Music
•
Cassette
Ambient
•
Experimental
•
Industrial
[75/100]

Yerevan Tapes
08/11/2015, William LIÉNARD
---
Mise en Abyme is a collaboration of guitarist Christian Naldi and field recordist Giovanni Lami, two musicians with very different backgrounds. For the debut album Crimini d'Odio, they were inspired by a technique that is called frame story (a story within a story within a story), also used in literature, in the visual arts and in movies. We want to believe it, even though we have not noticed it while listening to the album, and maybe it is not really important. Crimini d'Odio contains five compositions.
On side one of the cassette we hear compositions in which a strummed acoustic guitar (whether or not deformed) is combined with silence, noise and sounds (Cinghiale). Sometimes the guitar gets an oriental Arabic-sounding tone, supported by noise and a multitude of small sounds (Baloo), or it wanders freely and plays an attractive melody (Intervallo [Fratres]), with no more than diffuse male voices in the background and barely perceptible noise. A very nice composition as a simple ripple of still water.
On side 2 of the tape, Naldi and Lami go in a different direction, because Discorsi d'Odio I + II is a noise track that starts with a repetitive male voice (in Italian), interrupted by patches of hissing noise and later complemented by a rainbow of dark drones, which ultimately push away the voice so that a busy and noisy soundscape in the style of Number 9 remains, though there is more continuity of the different sound layers in Discorsi d'Odio I + II. Discorsi d'Odio III gets the same hissing electromagnetic noise, but the voices are barely audible between the sporadic dark drones and the humming noise (neither loud or obtrusive), while new dark drones slowly penetrate into the soundscape from the background and temporarily dominate, with inflowing guitar sounds on top: atmospheric, melodious and never cacophonous.
Very diverse tracks on this EP, and sounds that we rarely hear (side 1), while both compositions on side two are similar to what is usually released on Ant-zen and Hymen Records. All in all, a well-made EP that is never boring, thanks to its short duration.
Tracklisting:
A1 Cinghiale
A2 Baloo
A3 Intervallo (Fratres)
B1 Discorsi d'Odio I + II
B2 Discorsi d'Odio III
William LIÉNARD
08/11/2015
---
Mise en Abyme is het samenwerkingsproject van gitarist Cristian Naldi en field recordist Giovanni Lami, muzikanten met een zeer verschillende achtergrond. Voor het debuutalbum Crimini d'Odio hebben ze zich volgens het persbericht laten inspireren door wat in de literatuur raamvertelling wordt genoemd (een verhaal in een verhaal in een verhaal), een techniek die ook in de visuele kunst en in films regelmatig wordt toegepast. We willen het graag geloven, al hebben we er zelfs weinig van gemerkt tijdens het beluisteren en misschien is dat ook niet echt belangrijk. Op Crimini d'Odio staan vijf composities.
Op kant 1 van de cassette horen we composities waarin een tokkelde akoestische gitaar (al dan niet vervormd) wordt gecombineerd met stilte, noise en geluiden (Cinghiale) en soms krijgt die gitaar een oosterse (Arabisch) aandoende klank, opnieuw gesteund door noise en een veelheid van kleine geluiden (Baloo) of gevende beide heren ze zowaar vrij spel waardoor een aantrekkelijke melodie tot ontwikkeling wordt gebracht (Intervallo [Fratres]), met in de achtergrond niet meer dan wat diffuse mannenstemmen en nauwelijks waarneembare ruis. Een heel mooie compositie als een eenvoudige rimpeling van stilstaand water.
Op kant 2 van deze cassette gaan Naldi en Lami een hele andere richting in, want Discorsi d'Odio I + II is een noisetrack die begint met een repetitieve mannenstem (in het Italiaans, dus weinig van te begrijpen) die wordt onderbroken voor flarden van sissende noise, later aangevuld met een regenboog van donkere drones die de stem uiteindelijk wegdrukken zodat een druk en rumoerig soundscape overblijft in de stijl van Number 9, al is er in Discorsi d'Odio I + II meer sprake van continuïteit van de verschillende geluidslagen. Discorsi d'Odio III krijgt dezelfde sissende elektronoise, maar de stemmen zijn nog nauwelijks hoorbaar tussen de sporadische donkere drones en de brommende noise (geen van beide luid of opdringerig overigens), terwijl zich langzaam nieuwe donkere drones vanuit de achtergrond in het soundscape opdringen en het zelfs tijdelijk domineren met instromend gitaargeluid bovenop: atmosferisch en welluidend, want nooit kakofonisch.
Heel divers werk op deze ep met andere woorden, en geluiden die we zelden horen (kant 1), terwijl de beide composities op kant 2 aansluiten bij wat we regelmatig van Ant-zen en Hymen Records te horen krijgen. Al bij al een goed gemaakte ep die dankzij z'n korte speelduur nooit verveelt.
William LIÉNARD
08/11/2015
---
---