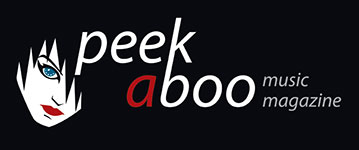 like this cd review
---
MIST
The Loop of Love
Music
•
CD
Dreampop
•
Indie
[78/100]

Skipping records/Sonic Rendezvous
30/07/2015, Wim GUILLEMYN
---
'Mist' was active between 2003 and 2009 (out of Amsterdam) and released albums through the Spanish label 'Astro Discos'. Typical were their melancholic, subdued and harmonic pop songs. After this intensive period with tours in Europa and Latin- America everybody was busy with his own projects.
Now there is 'The Loop of Love', a An album mostly made by songwriter, singer and producer Rick Treffers. In 2013 he began working on new material together with former member and guitarist Vermeulen through Skype and other channels. The lyrics deal with love, desire, persuit of harmony and rest, sometimes in a childish and naïve way, but honest and fragile without far-fetched metaphors and straight. Musically the songs are made without much tricks: piano, guitar and percussion and some additional instruments. The songs as craftwork to pull you into the world of 'Mist'. Sometimes the album is a little too easy going and you caneasily lose the attention. But each song is made with skill and after several listening sessions the album comes alive.
I mostly remember 'Losing Everything' that just like 'Standing on the Shore' is a rather up-tempo track (genre Baltazar) with beautiful lyrics. 'Something New' is a dream pop songs about a new love. 'Prepare of Landing' has a beautiful guitar sound and harmonic vocals.
Begin 2015 the compilation 'Selection' was released, with songs from 2003-2009. Later this year a second compilation will be available, called 'Underwater', containing outtakes, live-recordings and curiosities. 
Wim GUILLEMYN
30/07/2015
---
Mist was tussen 2003 en 2009 actief vanuit Amsterdam met albums op het Spaanse platenlabel Astro Discos. Kenmerkend waren hun ingetogen, weemoedige en harmonische popsongs. Na die intensieve periode met toernees doorheen Europa en Latijns Amerika hield iedereen zich bezig met eigen projecten.
Nu is er 'The Loop of Love', een album dat grotendeels is gemaakt door zanger, songschrijver en producer Rick Treffers. In 2013 begon Treffers via Skype en andere kanalen samen te werken met voormalig lid en gitarist Vermeulen. De teksten gaan over liefde, verlangen, streven naar harmonie en rust, soms getuigend van een kinderlijke naïviteit, maar steeds eerlijk en fragiel, zonder vergezochte metaforen of vergelijkingen en recht voor de raap. Muzikaal bevatten de songs weinig tricks: piano, gitaar, percussie en hier en daar nog wat toegevoegde instrumenten. Songs als ambacht. Het trekt je mee in de wereld van Mist. Soms kabbelt het album als geheel wat te rustig voorbij waardoor je de aandacht dreigt te verliezen. Maar elke song apart is vakkundig en sfeervol gemaakt. En bij meerdere beluisteringen komt het album meer en meer tot leven.
Wat ik vooral onthoud: 'Losing Everything' is net als 'Standing on the Shore' eerder een uptempo song (genre Baltazar) met een mooie tekst. 'Something New' is een heerlijk dromerige liedje over een nieuwe liefde. 'Prepare of Landing' heeft een heel mooie gitaarsound en dito samenzang.
Begin 2015 verscheen 'Selection',een verzamelalbum uit de periode 2003-2009. Later dit jaar verschijnt ook 'Underwater', een compleet album met outtakes, live-opnames, etc.
Wim GUILLEMYN
30/07/2015
---