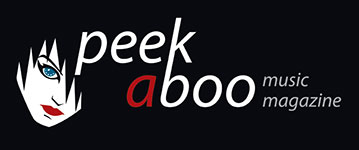 like this vinyl review
---
MODERN ART
Circuit Lights 1982-1986
Music
•
Vinyl
Cold Wave
•
Minimal
•
New wave
[80/100]

Domestica
03/10/2011, Dennis OHRT
---
Being honest, I had little to almost zero knowledge when it comes to Modern Art. Gary Ramon already started his project in 1982 in England. Nearly all releases and compilation appearances during the eighties were on tapes. The at that time emerging tapescene was quite often the only way to get your music out. Obviously a massive problem was the distribution and of course the number of tapes issued. Quite often a taperelease wouldn't see a larger amount than 50. And thanks to that, quite a few of those releases are still a mystery almost 30 years later.
Luckily Domestica was quite aware of the potential of those early tapes, they decided to release a 9 track compialtion now on vinyl comprising of material from tapes released between 1982 and 1986.
The sound of Modern Art is not that unusual to its time, most of it is driven by slightly psychedelic and hypnotic guitars over synth, synthbass and drummachines. The vocals quite often are mixed into the sound and almost work as an additional instrument, sometimes rather monotous singing or echoey sounding like being recorded in a cave. The selected tracks range from 3min to 8min songs, showing various aspects of those early tapes. Quite often you are reminded of the post Joy Division days and the common it's bleak up north in England statement of its time.
Surely not a party album, but the deepness of the songs and the drummachine sounds create a feeling that is not too different of what Clan Of Xymox were doing when recording 'Subsequent Pleasures'. It is a fun game to guess the influences of the material, and picking favourites wouldn't do the compilation justice, as funny as it sounds, if one wasn't aware it is a compilation, 'Circuit Lights' works as an album on its own as well. 'still Life' is surely a song fans of Rational Youth should love and with the closing 'Death Wish' even elements of indiepop or The Chameleons cross the album.
In general I would definetely recommend 'Circuit Lights' for fans of 'Movement'-ear Joy Division, the aforementioned Clan Of Xymox and of course early Simon Gallup-era The Cure. Hopefully this compilation is just the start of more out of the vauls of Gary Ramon.
Dennis OHRT
03/10/2011
---