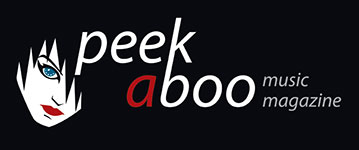 like this article review
---
MONA MUR
Ten Albums That Changed My Life
Article
15/10/2015, Didier BECU
---
Peek-A-Boo is very proud to present you the choice of Mona Mur: the legendary German vocalist who worked in the late 80s with Einstürzende Neubauten and recently collaborated with En Esch (formerly KMFDM).
1. WALTER CARLOS - A Clockwork Orange (OST)
Walter, later Wendy, turned the knobs to change me forever. Innocence was crushed in a second. Desire was injected. A monster was born. It seems that my whole life I am in search of these wild, exotic artificial sounds of Walter's electronic version of Henry Purcell's Requiem for Queen Mary.
2. PATTI SMITH - Radio Ethiopia
The first bars of the opening track Ask the Angels shot into my veins like an unknown energy, immediately prooving that it was possible, nay, essential to just recklessly go for your very own musical poetical vision. Thank you, Patti.
3. SIOUXSIE & THE BANSHEES - Join Hands
Thunderstorms of steel, hefty, haunting, frightening, awesome. The raw yet perfect early oeuvre of the excentric erratic singer magician Mrs. Sioux sends you straightaway into a brutally dark but freakishly beautiful gothic novel. Unrivaled.
4. DAF- Alles ist Gut
DAF was the shit. The sequencer bass lines would grab you like a huge fist and nail you to the wall. Schöne blaue Augen. My heart goes BUM - BUMM BUMMM. The ingeniously minimal rhythm arrangement and Gabi's sweaty whispers and screams got you hooked day and night.
5. EINSTURZENDE NEUBAUTEN - Halber Mensch
The apotheosis of the creature that was Neubauten. Contains the mighty Yu Gung kann Berge versetzen - the clicking of the razorblade on the mirror was the soundtrack of my daily life back in the days in dark West Berlin winter of 1984, getting up at 5 in the afternoon, rehearsing at midnight under the Airport Tempelhof with Einheit, Hacke & co. of the 2nd Mona Mur band incarnation, then drinks at the "Risiko" until dawn.
6. LAIBACH - Nowa Akropola
Mighty, violent, disturbing. A dark, strong, sick drug. Always works.

7. SLICK IDIOT - Dicknity
KMFDM primary rocks En Esch and Günter Schulz - the prince of Industrial music together with one of this planet's best guitar players - did this album in exemplary sound quality, sparkling electronics, razorsharp guitars and funny, sad, deep, sarcastic lyrics - "Merci beaucoup - we bang a few..." I use some of these tracks as references for my own musical productions. The Zappaesquee circus of Slick - sexy.
8. HANZEL UND GRETYL - Oktötenfest 2012
The Dadaists of Industrial Metal. The whole stupidity of this world's totalitarims, fanatisms, idiocies are crushed under the funny boots of Vas Kallas and Kayzer von Loopy: "Lederhozen macht frei " - hilarious. They should play at the MoMa on a regular basis as your daily dose of art catharsis. I use this album as a background score to write my business emails. Turns me into a daredevil.
9. THROBBING GRISTLE - 20 Jazz Funk Greats
Shaman Genesis Breyer P-Orridge, Peter "Sleazy" Christopherson, Cosey Fanni Tutti and Chris Carter deserve any worship possible for confronting us with their outrageously different perspective. We are only on a small island in the infinite sea of Nagual. This album is good for TG beginners - it includes hits like Convincing People or Persuasion. Dangerous and comforting.
10. DAVID BOWIE - Low
The mighty mellotron evoking hallucinations of unknown lands. Never was the Thin White Duke as elegiacally intense as in the instrumental tracks of this album.
Didier BECU
15/10/2015
---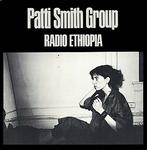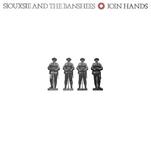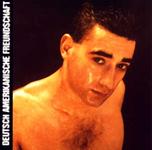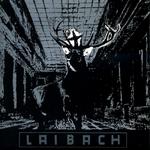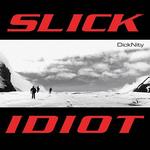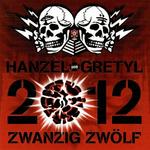 ---