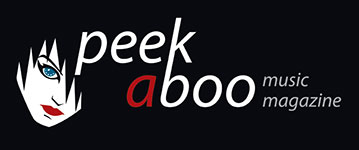 like this article review
---
MONICA RICHARDS
Ten Albums That Changed My Life
Article
17/11/2015, Didier BECU
---
We asked Monica Richards to come up with her choice, here are the ten albums that changed Monica's life...
Choosing 10 albums that changed my life is a very tall order. Thinking of how music shaped me, guided my path as an artist, imagining how another artist approached a set of songs, how they may have touched my heart, or opened my eyes to new ways of expression… it's very hard to just choose 10. So after spending a great deal of time on YouTube of all places, for I've lost most of my music over the years, I put together a chronological list of albums that hit me at a point in my life where their influence definitely opened my mind and why.
1. JESUS CHRIST SUPERSTAR - Original Broadway Cast Soundtrack
My father brought this album home when I was a very little girl, maybe 5 at the time, much to the chagrin of my great aunt Mamie, who was very religious and thought this was just not a nice way to celebrate the Lord and Savior. I was immediately struck by the music, the singing, the lyrics and the tale of the suffering of Jesus. (On an interesting side note, this album did not in any way influence me religiously - I saw the story as a tale of the pain and suffering of the Hero…) But I stared at the images on the album, learned every line of every song, and journeyed through this album over and over and over. This album changed me profoundly in how songs could be enacted. After this album, I myself began to write rock operas in my head - it opened me to writing in an artistic, storytelling style. I don't think I would be the artist I am if I had not heard this album at such a young age. I can probably sing most of the songs still.
2. THE BEATLES - Sgt. Peppers Lonely Hearts Club Band
I'm not sure who had this album, if it was my older brother or sister, but somehow I got my hands on it when I was around 9 or so and played it over and over. The songs were nothing I could even imagine, the diversity of the stories and the styles, it was truly a journey to listen to it. But it was the song Within You, Without You that I could not get enough of. I danced around with scarves to this song, it took me to another dimension. It opened me to world music and instrumentation.
3. FLEETWOOD MAC - Rumours
This album struck gold when it was released. I think almost every song was a hit unto itself. I was smitten with this album, I think the fact that the women in the band were such a creative force alongside the men, it was so fascinating to me to see a 'family' of people together making amazing music. The cover itself was something I started at for hours… Christine McVie's voice was so meltingly great, I believe Oh Daddy was my favorite song on the album.
4. THE B52's - The B52's
I saw The B52's on Saturday Night Live and my mind was blown. Here was a campy, crazy band that made absolutely no sense, the girls were dressed in thrift store 50s costumes with beehive hairdo wigs, and the male singer was a campy John Waters-like guy. I got the album right away and loved the entire thing, playing it over and over. I think what really struck me was that there was this high art feeling to such a cheap, nutty style of music. The girls couldn't really sing, they shouted more than anything, but they had so much confidence. It opened me up to the limitlessness of new wave, and that there were no boundaries to anything when it came to music.
5. THE DAMNED - Machine Gun Etiquette
Well, this is one of my all-time favorites. This album blasts right in and doesn't let up till the end. The fabulous cover photo of the band members in their individual looks walking through traffic, the back cover with an insane live photo. Another album I stared at while listening to the entire thing. The songs are brilliant, from lyrics and vocals to the reeling guitars - at once melodic and hard-hitting. In a strange streak of luck, a close friend of mine bought the original art layout to the album artwork, and asked me to help restore it (as graphics is my specialty) so I was lucky enough to handle the original acetates and photos of this album.
6. THE CRAMPS - Songs the Lord Taught Us
This was one of those albums I could not stop playing. I had their first EP, Gravest Hits, so I knew this first album would be great, and it had everything I was looking for. Their music was dark, heady, arty, full of humor and references to old horror movies. I was a punk rocker at the time, but my tastes leaned much more towards this kind of style. I saw The Cramps live in 1981 at 9:30 Club, still in my combat boots and crewcut length hair. Poison Ivy was on stage in an incredible Asian cocktail dress and Candies shoes (Candies were full-on Disco shoes). Seeing her changed my idea of style completely. "So I can still be punk rock and wear these kinds of things?" The idea of being an individual became more and more apparent. The Cramps helped changed my path from punk rock to a more art-style direction.
7. VICE SQUAD - Stand Strong Stand Proud
I heard about this band from the compilation album Punk and Disorderly. The first song was Vice Squad's Last Rockers which I adored. I became a big Beki Bondage fan, she came across as completely unique and ballsy, showed strength over the guys in her band and she was such a great singer. They had songs about animal rights as well dealing with depression, the future of humanity and even did a Bowie cover (Savior Machine). I listened to this album over and over. Hilariously, I went to see them play when they came to Washington DC and she was so unhappy on stage, very introverted and tired. Being a teenager, I felt crestfallen and disappointed. But with many years of tours under my belt, I know how one can be exhausted, have a bad night and feel very lonely and far from home. She must have been 19 during that show. She was a big influence when I got started singing.
8. PUNISHMENT OF LUXURY - Laughing Academy
This band is so unknown, sadly, even back in the day. But man, this album hit me upside my head. The singers were just brilliant and the songs were all stories, acting out strange voices and characters. Though these guys were punk rock, they had a prog-rock art edge. Songs about aliens coming to earth (The Message), the view from a serial killer (Obsession), I just lapped it all up. I must have discovered this album when I was around 20 or so, and I was really leaning towards a darker, deeper style of music. These guys deserved much more attention than they ever received.
9. COCTEAU TWINS - Treasure
At the time Cocteau Twins came out, there was so little information available, that we actually thought it was twins who were singing. No joke! Our idea was that one was singing the high parts and the other was singing the low parts. As their album, Treasure, began to hit the local scene and a video was made available, we learned it was all the fabulous Elizabeth Frazier. This album opened me to a whole new style of music and singing. Using the voice as an instrument, allowing it blend with the guitars, and somehow it was all so heavenly with the drum machine. This album really influenced me in broadening my vocal range.
10. DAVID BOWIE - Heathen
That I can be so moved by an album from an artist I have known nearly my whole life, but Heathen just amazed me. One doesn't need to stop making music at any age, we can continue to grow and grow if we keep our minds and hearts open. The production, the songs, the sounds of this album - it was like a reawakening of Bowie's brilliance on many levels. Faith and the Muse was writing The Burning Season at the time this album came out, and the influence is all there. I wrote The Burning Season and Visions while listening to Heathen, allowing my own sadnesses and vulnerabilities to show. It's one of my all-time favorite albums of Bowie.
Didier BECU
17/11/2015
---
Wij vroegen Monica Richards om tien albums te kiezen die haar leven hebben veranderd.

Het kiezen van 10 albums die mijn leven veranderden, is geen gemakkelijke taak. Ik denk na over hoe de muziek me heeft gevormd, hoe die mij als kunstenares heeft beïnvloedt, of ik probeer me in te beelden hoe andere kunstenaars bepaalde nummers hebben aangepakt, hoe ze mijn hart hebben geraakt of hoe ze mijn ogen hebben geopend om andere manieren te vinden waardoor ik mezelf kan uiten. Er tien kiezen is dus echt wel moeilijk. Je kan het je misschien moeilijk voorstellen, maar ik heb heel wat tijd op YouTube doorgebracht omdat ik heel wat van die muziek ben vergeten. Ik heb dus een lijst samengesteld die chronologisch is, een lijst van platen die een invloed hadden op mijn leven en die mijn geest openden.
1. JESUS CHRIST SUPERSTAR - Original Broadway Cast Soundtrack
Mijn vader bracht dit album mee naar huis toen ik nog een heel klein meisje was, misschien was ik amper 5 op dat moment, en dat tot grote ergernis van mijn tante Mamie die erg religieus was en dacht dat dit niet de beste manier was om de Heer te loven. Ik werd direct geraakt door de muziek, het zingen, de teksten en het verhaal over het lijden van Jezus. Let op, deze plaat heeft me niet religieus beïnvloed hoor, ik zag het gewoon als een verhaal over het lijden van de Held. Ik staarde naar de beelden op het album, ik leerde elke regel van elk nummer, en luisterde dag in dag uit naar de plaat. Dit album veranderde serieus mijn idee over hoe nummers er kunnen uitzien. In mijn hoofd begon ik zelf rockopera's te schrijven, daardoor leerde ik schrijven in een artistieke vertelstijl. De meeste nummers kan ik waarschijnlijk nog zingen!
2. THE BEATLES - Sgt. Peppers Lonely Hearts Club Band
Ik weet niet meer wie deze plaat had, ofwel mijn oudere broer of mijn zus, maar op de een of andere manier is het in mijn handen terechtgekomen toen ik negen jaar was. Ik had nooit kunnen vermoeden dat er zo'n nummers op die plaat zouden staan, de diversiteit van de verhalen en de stijlen, het was een hele ontdekkingstocht om er naar te luisteren. Vooral van Within You, Without You kon ik maar niet genoeg krijgen. Ik nam mijn sjaal, en danste uren op deze nummers, ze brachten me echt naar een andere dimensie. Voor mij opende deze plaat meteen de poorten naar de wereldmuziek en zijn instrumenten.
3. FLEETWOOD MAC – Rumours
Dit album werd meteen goud toen het werd uitgebracht. Ik denk dat bijna elk nummer dat erop staat een hit op zich was. Deze plaat was een echte mokerslag, alleen al het feit dat de vrouwen in de band net zo'n creatieve kracht waren als de mannen, was enorm. Het was fascinerend om een 'familie' zo'n fantastische muziek te zien spelen. Ik heb wel uren naar die hoes zitten gapen. De stem van Christine McVie stem was gewoonweg geweldig, ik denk dat Oh Papa mijn favoriete nummer op dit album is.
4. THE B52's - The B52's
Ik zag The B52's tijdens Saturday Night Live en ze bliezen mij onmiddellijk van mijn sokken. Een gekke band die er eigenlijk wat belachelijk uitzag, de meisjes waren gekleed met jarenvijftigjurken uit een kringloopwinkel, ze droegen een bijenkorfkapsel en de zanger leek wat op John Waters. Ik kocht meteen het album en bleef het maar spelen. Wat opviel was dat er heel wat kunst in deze goedkope, bijna idiote muziek zat. De meisjes konden niet echt zingen, eigenlijk was het meer roepen wat ze deden, maar ze waren vol zelfvertrouwen. Ik zag er de onbegrensdheid van de new wave in, er zijn geen grenzen als het om muziek gaat.
5. THE DAMNED- Machine Gun Etiquette
Nou, dit is echt wel een van favorieten. Deze plaat blaast je vanaf het begin tot het einde helemaal weg. De fabelachtige coverfoto van de bandleden die je door het verkeer ziet lopen, en op de achterkant een waanzinnige livefoto. Nog maar zo'n album waar ik bleef naar staren en maar niet genoeg van kon krijgen. De nummers zijn briljant, alsook de teksten, de zang en het gitaarwerk dat zowel melodieus als recht in je gezicht was. Door puur toeval kocht een goede vriend van mij de originele lay-out van de cover, en hij vroeg mij om mee te helpen aan de restauratie ervan (grafische kunst is mijn specialiteit).
6. THE CRAMPS - Songs the Lord Taught Us
Nog zo'n plaat die ik bleef spelen. Ik had hun eerste ep Gravest Hits al, dus ik wist dat dit eerste album geweldig zou worden, het bevatte alles waarnaar ik zocht. Hun muziek was donker, roekeloos, arty, zat vol humor en er waren verwijzingen naar oude horrorfilms. Op dat moment was ik een punkrocker, maar mijn smaak leunde toch veel meer aan bij dit soort dingen. Ik zag The Cramps in 1981 in de 09:30 Club. Poison Ivy stond op het podium met zo'n ongelooflijke Aziatische cocktailjurk en ze droeg ook Candies (dat zijn zo van die discoschoenen!). Door haar te zien ben ik volledig van stijl veranderd. Ik dacht: dus ik kan nog steeds een punkrockster zijn en toch dit soort dingen dragen? Het idee een individu te worden, werd meer en meer duidelijk. The Cramps zorgden ervoor dat ik de punkrock wat verliet, en meer de kunstrichting insloeg.

7. VICE SQUAD - Stand Strong Stand Proud
Ik hoorde voor het eerst deze band toen ik de compilatie Punk and Disorderly kocht. Het eerste nummer daarop was Vice Squad met Last Rockers. Ik aanbad ze, ik werd een grote fan van Beki Bondage. Ze zag er volstrekt uniek uit. Ze hadden ballen aan haar lijf en ze had de kracht over de jongens in haar band, gewoon omdat ze zo'n geweldige zangeres was. Hun nummers gingen over dierenrechten, hoe je met depressie omgaat, de toekomst van de mensheid en er stond zelfs een cover van Bowie op (Savior Machine). Ik luisterde naar dit album, keer op keer. Toen ik naar Washington DC ging om ze live te zien, stond Beki daar zo ongelukkig op het podium, ze was erg introvert en moe. Ik was nog een tiener, en voelde me wat teleurgesteld. Maar nu weet ik zelf hoe uitgeput je kan zijn van de vele reizen, of dat je een slechte nacht hebt gehad of dat je je eenzaam voelt en ver weg van huis bent. Ze was 19 tijdens die show. Ze had een grote invloed op mij toen ik begon te zingen.
8. PUNISHMENT OF LUXURY - Laughing Academy
Vreemd dat niemand deze band kent, helaas was dat vroeger ook zo, en toch heeft hun album mij ondersteboven gehaald. De zangers waren gewoon briljant, en de nummers waren allemaal verhalen met vreemde stemmen en personages. Hoewel deze jongens punkrock waren, hadden ze ook een arty progrockkantje. Liedjes over buitenaardse wezens die naar de aarde komen (The Message), of hoe een seriemoordenaar denkt (Obsession), ik nam het allemaal in mij op. Ik heb dit album ontdekt toen ik ongeveer 20 was, en in die tijd ging ik meer en meer op zoek naar donkere muziek. Deze jongens verdienen echt veel meer aandacht dan die ze hebben gekregen.
9. COCTEAU TWINS – Treasure
Op het moment dat men voor het eerst over Cocteau Twins sprak, was er zo weinig informatie beschikbaar, dat we eigenlijk gewoon dachten dat het om een zingende tweeling ging. Neen hoor, het is geen grapje! Wij dachten gewoon dat de ene de hoge tonen zong, de andere de lage. Maar toen raakte hun album Treasure in de scène bekend, en was er ook een video! En tja, iedereen zag dat het de fantastische Elizabeth Frazier was. Door dit album ontdekte ik een hele nieuwe stijl van muziek en zang. De stem werd een instrument, en het was allemaal zo fantastisch gemengd met de gitaren, en de hemelse drummachine. Dit album heeft me echt beïnvloed, zeker op het vlak van mijn stemgebruik.
10. DAVID BOWIE – Heathen
Ik blijf het vreemd vinden dat een artiest die ik zo lang heb gekend me zo blijft verbazen, maar dat was op Heathen echt het geval. Je hoeft niet te stoppen met het maken van muziek op een bepaalde leeftijd, je kan blijven groeien zolang je geest en hart maar open blijft. De productie, de liedjes, de klank van dit album - het was net alsof Bowie op alle niveaus begon te herleven. Faith and the Muse schreef The Burning Season op het moment dat dit album uitkwam, en je hoort die invloed. Ik schreef The Burning Season en Visions terwijl ik naar Heathen luisterde, waardoor ik mijn eigen droefheid en kwetsbaarheden zag. Het is een van mijn favoriete Bowie-platen.
Didier BECU
17/11/2015
---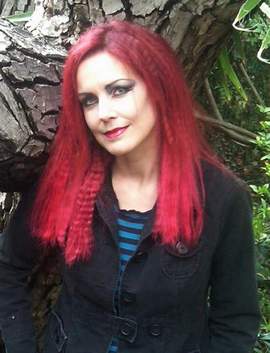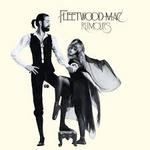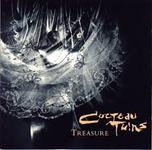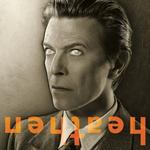 ---