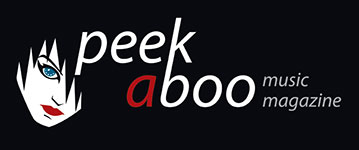 like this cd (ep) review
---
MONOCORPSE, FFFC, FOQL
3 EP's on Gooiland Electro
Music
•
CD (EP)
EBM
•
Electro
•
Experimental
[80/100]

Enfant Terrible
11/06/2015, Wim GUILLEMYN
---
After 20 releases in two year, 'Enfant Terrible' has decided to change the look and the sound of 'Gooiland Electro'. With this three releases they show which directions they want to go in the future with small orders and handmade sleeves (150 copies each).
The focus remains on unknown and unsigned bands. Sound and looks remain recognizable. So nothing new under the sun. The essence is music as always.
FOQL, Monocorpse and FFFC deliver an EP each with four songs (electro and techno.
Monocorpse brings an EP with raw, dark and industrial techno. 'Arrival' is a dark and disturbing song. A track that sounds a bit minimal. Strong.
FOQL has some rhythmic and mesmerizing electro. A little in the style of Coil. Especially 'Cyril' and 'Theon' can tempt me. The rhythms, in combination with some dissonant sounds, like on 'Cyril', arouse a strange atmosphere.
FFFC contains soundscapes with EBM elements. The song sounds melodic and varied.
Each piece is a nice release.
Wim GUILLEMYN
11/06/2015
---
'Enfant Terrible' heeft na 20 releases in 2 jaar tijd besloten om het concept en de looks van 'Gooiland Electro' wat te updaten en aan te passen. Met deze 3 nieuwe releases willen ze aangeven welke richting ze uit willen gaan. Deze releases worden in kleine oplages en met handgemaakte hoezen verspreid (150stuks elk).
Voorts blijft de focus liggen op onbekende bands. Ook blijven de look en de sound van de releases eigenlijk grotendeels herkenbaar voor de 'Gooiland en de Enfant Terrible'-labels. Dus echt veel verandert er niet. De essentie blijft de muziek natuurlijk.
FOQL, Monocorpse en FFFC leveren elk een ep af (met 4 songs) met op techno en elektro (elk op hun manier) gerichte muziek.
Monocorpse brengt hier een ep met rauwe, donkere en industriële techno. 'Arrival' is een donkere en verontrustende song. Een nummer dat redelijk minimalistisch van opzet is. Sterk gedaan.
FOQL brengt bezwerende, ritmische electro. Een beetje in de stijl van Coil. Vooral 'Cyril' en 'Therion' kunnen mij bekoren. De ritmes, in combinatie met soms dissonant klinkende sounds (zoals in 'Cyril), wekken een vreemde sfeer op.
FFFC brengt dan weer soundscapes met een EBM-inslag. De nummers klinken redelijk divers en melodieus.
Stuk voor stuk mooie releases.
Wim GUILLEMYN
11/06/2015
---
---