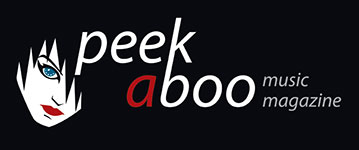 like this cd review
---
MONSTER YOUTH
Lost Dream, Cool Fire
Music
•
CD
Indie Rock
•
Krautrock
•
Psych Rock
•
Unclassifiable
[77/100]

Fons Records
05/10/2015, Didier BECU
---
When a band advises the fan to listen to its work with some gymnastics performed by the right hand (you know very well what we're talking about), then you know that this quartet, built around Pauwel De Meyer, aka Zarkan Mehillab, is anything but serious.
In less than half an hour Pauwel and his gang (Yuri Dobbeleir, Koen De Gendt and Steven Meuleman) come up with nine noisy songs. It seems to be Monster Youth's motto that perfection is just a waste of time, everything is right as long as the heart is at the right place and the sound rattles. In every track you can hear, next to the noise, some nice melodies that become more and more addictive after every spin. We could name dozens of bands that have influenced this quartet, but we assume that both Brian Wilson and Helmet were a source of inspiration. This diversion is only a proof of how these guys made their own noise from a varied record collection. If you want to hear radio friendly indie pop, you better forget about them as during every song it feels like your mom is vacuuming the room. However, fans of experimental (but melodic) noisepop will probably be thrilled when hearing this record.
Long Way To Go is delicious noise-pop US, while after hearing Bordeom Of Life, you probably fear that a few adherents of the Hare Krishna movement have landed on your doorstep. With the title track Lost Dream, Cool Fire you get the feeling that The Beatles (or is The Sonics?) are jamming in your bathroom. Beaver is the dirtiest, but also most beautiful psychedelic pop song (including the shoegaze guitars!) that we have heard in recent weeks. If you are in for a sing-a-long tune, you can play Do not Care At All. Actually, we could go on for a while, the main thing is that you should give this album a chance!
Didier BECU
05/10/2015
---
Als een band de luisteraar adviseert om zijn werkstuk te beluisteren met wat rechterhandgymnastiek, dan weet je eigenlijk meteen ook dat het groepje dat is opgebouwd rond Pauwel De Meyer, aka Zarkan Mehillab, zich allesbehalve serieus neemt.
Op minder dan een half uur tijd jaagt Pauwel samen met Joeri Dobbeleir, Koen De Gendt en Steven Meuleman negen nummers door de speakers. Van perfectie is geen sprake, zolang het hart maar op de juiste plaats zit en het geluid lekker rammelt, zo klinkt het motto van Monster Youth. In ieder nummer hoor je tussen de pokkenherrie leuke melodietjes die na iedere draaibeurt meer en meer verslavend werken. We zouden tientallen bands kunnen opnoemen die deze Vlamingen hebben beïnvloed, maar we veronderstellen dat zowel Brian Wilson als Helmet een inspiratiebron zijn. Dit maar om te zeggen dat de heren van hun gevarieerde platenkast een eigen invloed hebben gebrouwen. Wie afgelikt radiovoer wil, moet niet bij dit viertal langs gaan, want tijdens ieder nummer lijkt het wel alsof je moeder de stofzuiger heeft laten aanstaan. Fans van experimentele, maar melodische noisepop, zullen wel in hun nopjes zijn met deze plaat.
Long Way To Go is heerlijke US noisepop, terwijl je bij Bordeom Of Life eventjes vreest dat er een paar aanhangers van de Hare Krishna-beweging op je stoep zijn belandt. Met de titeltrack Lost Dream, Cool Fire krijg je het gevoel dat The Beatles (of zijn het The Sonics?) in je badkamer staan te jammen. Beaver is dan weer het smerigste, maar allermooiste psychedelische popnummer (inclusief de shoegazegitaren!) dat we de laatste weken hebben gehoord. Wie een potje wil meezingen kan bij Don't Care At All terecht. En tja, eigenlijk kunnen we nog wel zo een tijdje blijven doorgaan, het voornaamste is dat je deze plaat toch maar eens een kans moet geven!
Didier BECU
05/10/2015
---