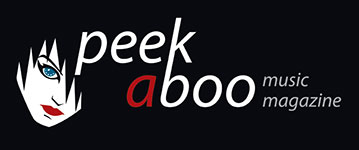 like this cd review
---
MORTAL VOID
Of shadows and mirrors
Music
•
CD
Dark Electro
•
EBM
•
Industrial
•
Synthpop
[99/100]

06/12/2017, Masha KASHA
---
Mortal Void is a one man dark electro project from Düsseldorf (Germany). The band itself has a longer history, going back to 2001 but the album issued in September 2017 consists of brand new songs.
Style
Well the best way to tell how Mortal Void describe themselves on Bandcamp:
"It pretty much sounds like this:
"Ba dum ts ba dum tsa ba dum ba
boo ba dum ba da ba dibi dibi doo."

...and that's just the chorus!" :)
Actually the album is a good mixture of everything - good German and English synthpop, sometimes sliding to Industrial, sometimes more agressive EBM. From melancholy ballads to oppressive sociocritical beats. The songs include a lot of sound footage from movies as well. The amplitude of vocal variation and a good overall balance between "light" and "powerful" is worth mentioning. The style of the album varies from "Das Ich" to "Solitary Experiments", one song sounds like one band, another fully different and sometimes things completely inbetween.
Favourite songs
In this case it is an especially difficult choice, since all the songs are really different and include various aspects. I really loved "Wir begraben die Vergangenheit": soft, electric, robotic but with some catchy lyrics. "1000 Fehlversuche" is more rebelious and dark and pretty funky. "Funken der Erinnerung" is almost a gothic hip hop. I love electronic and energizing "Fighting the symptoms".
When to listen to it
On gloomy snowy Winter days, when you are not in "jingle bells" mood. If you love gothic and robotic beats.
To sum it up
Mortal void managed to make a perfect album - perfect lyrics, perfect composition, good diversity in tracks and music approach. And if you have forgotten your high school German - time to grab your dictionary. A masterpiece, 99 out of 100!
Masha KASHA
06/12/2017
---